Amador High School
Ainsley Smith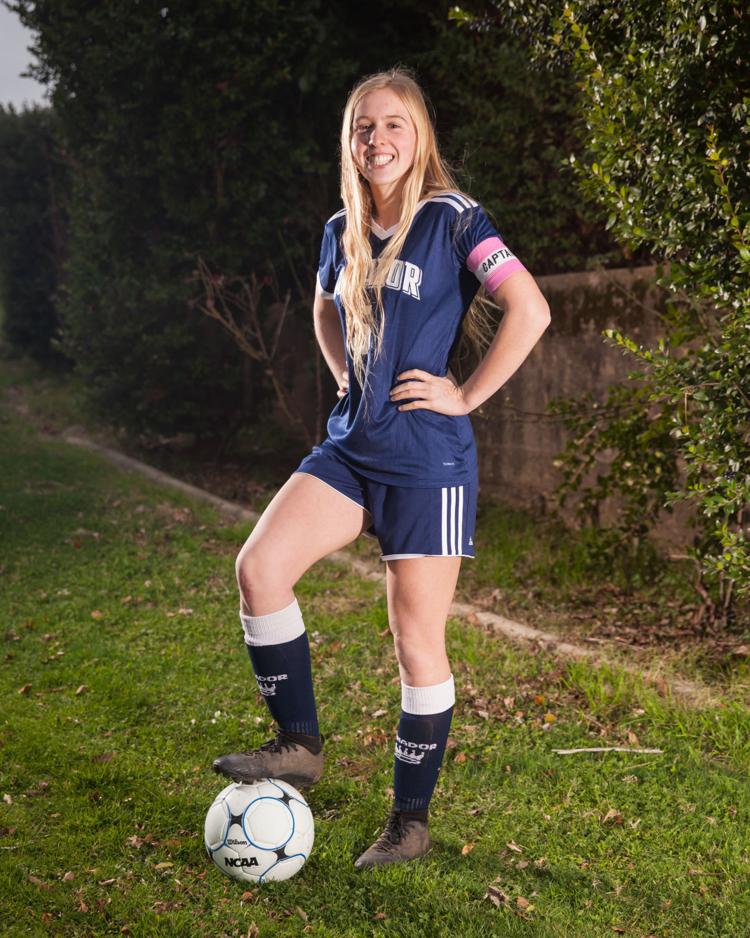 2019-20 sports highlights: A four-year varsity player on the Amador girls soccer team, Ainsley was voted by coaches around the Mother Lode League as one of the league's two Most Outstanding Players following her senior season this past winter after helping the Buffaloes finish second in league and advance to the Division V section semifinals. She also earned academic all-league honors with a GPA above 4.0.
Did you know: Ainsley plans on continuing her soccer career in college at UC Santa Cruz.
They said it: "(Ainsley's) four years on the Amador varsity soccer team have proven that she is a champion on the pitch," Amador girls soccer coach Anthony Peters said. "Many games were won by her aggressive play and tenacious spirit either in the goals she scored or the saves she made … she embodies sportsmanship, compassion, humble regard for her own abilities and respect for others. I have watched her cheer her teammates with love and vigor. She has cried in pain and frustration as she and the team struggled; she has bled on almost every field we have played on due to her sheer desire to do whatever is necessary. This spirit of a champion resides in a beautiful young lady with kind eyes and a sharp mind. Her academic prowess is one of the best at Amador and I dare say in the district. She has been a ready player for our soccer team and her club teams, a leader for six years on our 7v7 teams, a very busy home life with animals and family, active in Blue Crew and supports many other sports, all while maintaining over a 4.0 her entire high school career!"
Morgan Purdy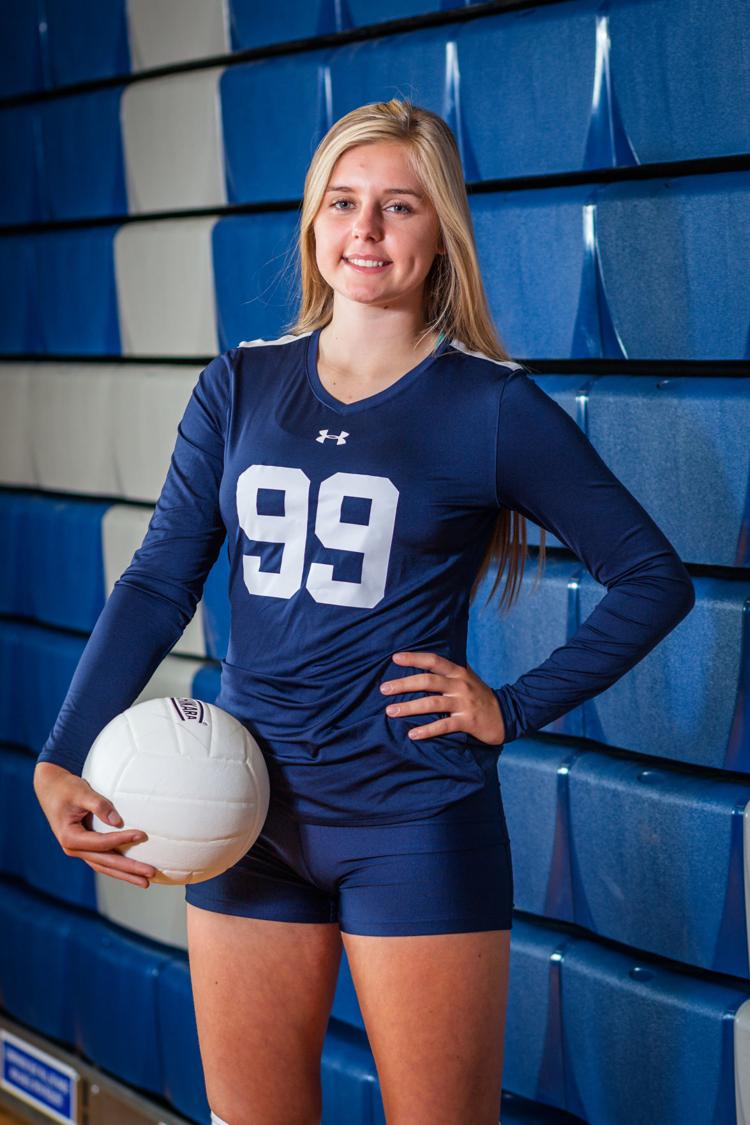 Sports: Volleyball, soccer
2019-20 sports highlights: A team captain and starting setter for the Amador girls volleyball team in the fall, Morgan led the Buffaloes in service aces and assists, earning second team all-Mother Lode League honors and academic all-league honors, along with being selected as the Buffaloes' Character Award winner. She also earned academic all-league honors in the winter for the Amador girls soccer team.
Did you know: In addition to being an accomplished student-athlete, maintaining a 4.2 GPA over her four years at Amador High School, Morgan also helped coach the Amador freshman girls volleyball team this past fall; was a statistician for the Amador varsity football team for the past two years; was active in the Fellowship of Christian Athletes Club, the Service Club and the after-school math group on the Amador High campus; and is a member of the Church of the Nazarene Youth Group, currently sitting on their leadership team. She will attend Pepperdine University.
They said it: "Morgan is a well-rounded athlete, academic student and leader in the community and represents Amador High School with the highest standards," Amador girls volleyball coach Patricia Purdy said.
Amador High School Honorable Mention:
• Jordan Cass (Sr.): Second team all-MLL basketball and Class of 2020 valedictorian
Argonaut High School
Sophia Davis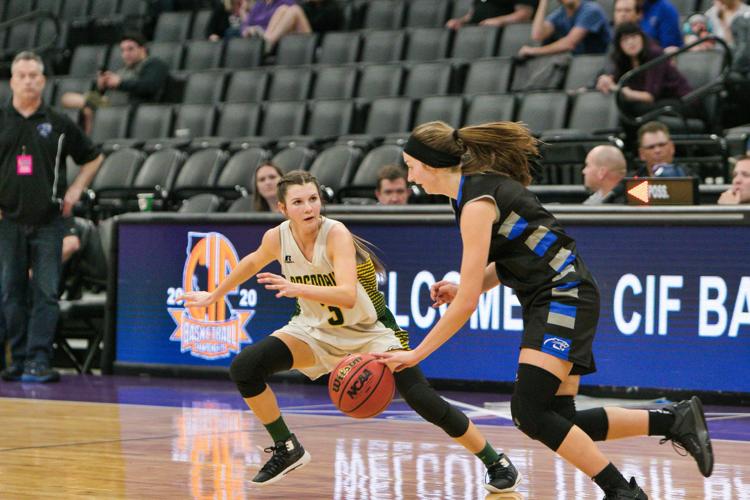 Sports: Basketball, softball
2019-20 sports highlights: The Argonaut High School ASB President and Class of 2020 salutatorian, Sophia earned Mother Lode League Most Valuable Player honors this past winter after helping lead the Mustangs' varsity girls basketball team to MLL and Sac-Joaquin Section championships. She also earned academic all-league honors.
Did you know: Sophia is very active in the community, volunteering more than 1,000 hours on various community service projects. She will be attending UC Santa Barbara and majoring in Global Studies.
They said it: "This year, Sophia averaged 8.15 points per game, 4 assists per game and 3.42 steals per game, but her stats aren't what makes her a remarkable player … her knowledge on the floor and her leadership are," Argonaut girls basketball coach Morgan Roots said. "We had a very young team this year and Sophia was our only senior. Sophia was able to be a calming factor during close games, and more importantly, she knew exactly what it took to be a successful athlete. She practiced hard all the time so her teammates would know the level of intensity required to have a championship-winning team.
"When our season was coming to an end against Sierra Pacific, she played every last second on the court with the same amount of heart she did at the beginning, and that's a true test of character. She encouraged her teammates to keep up the hard work and finish the game with everything they had left. Only when the final buzzer went off did she let emotion take over.
"Sophia is an athlete that holds herself and her teammates to the highest standard a coach can dream of. She took notes at film sessions and would send them out to her teammates to make sure everyone could prepare for the game ahead. She is a very busy student-athlete, but she compartmentalized everything. She would focus on schoolwork at school, basketball at practice, and homework when that was over. She didn't sacrifice one facet of her life for another, instead she managed her time to excel in all categories. She is the perfect example of a student-athlete that represents her school, her community and her family in the best way possible."
Anna Rose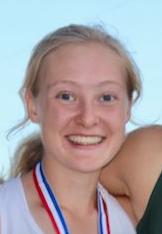 Sports: Cross country, tennis
2019-20 sports highlights: This past fall, Anna made school history when she became the first female cross country runner from Argonaut to run a 5K in less than 21 minutes. In her junior cross country season, she placed fourth individually in the Mother Lode League, second among Division V runners in the Sac-Joaquin Section and 48th in the Division V race at the state meet, where broke the 20-minute barrier (19 minutes, 58 seconds). It was the highest finish for any Argonaut runner at the state meet in school history.
Did you know: Anna is a straight-A student, taking honors and AP classes; plays in the school band; and is also a karate black belt and teacher. Not easily deterred, she has recently been battling stress fractures in her feet and transitioned to the bicycle to stay in shape.
They said it: "Anna is the heartbeat of this team. She leads by example and is always willing to 'go the extra mile'," Argonaut cross country coach Cameron Duggan said. "(She) has consistently demonstrated a team-first mentality and a dedication to her approach that requires sacrifice, resilience and a fighting spirit. Anna has become the pinnacle of success for the Argonaut cross country team and has set a new bar for younger runners to reach and surpass in the future. Anna's influence goes beyond her reckoning and the team is indebted to her model of excellence."
Gabbie Gascon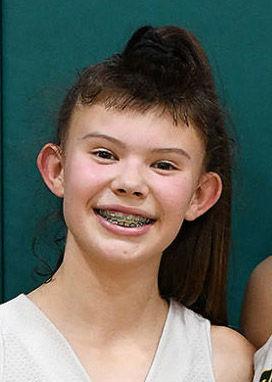 2019-20 sports highlights: Gabbie was a first team selection on the Cal-Hi Sports all-state Division IV girls basketball team and the Mother Lode League's Most Outstanding Player this past winter. A sharp-shooting guard, she averaged 15.4 points, 6 steals, 5 rebounds and 3.2 assists per game, helping the Mustangs win the MLL and Sac-Joaquin Section Division IV championships. She also earned academic all-league honors.
Did you know: Gabbie's step-back 3-pointer at the buzzer lifted Argonaut to a dramatic 65-63 victory over Sonora in a home game on January 31 that gave a huge boost to the Mustangs in the league title race.
They said it: "Gabbie has an energy about her that is contagious and helps ignite the team," Argonaut girls basketball coach Morgan Roots said. "She has a love for the game that goes unmatched, which can be felt by anyone in the gym with her. On defense, she chases down the basketball to get deflections and steals. She is one of our main shooters, but this season she learned when to make a move to the basket, which made her a versatile player. She played the point guard position at times this year, which allowed us to mix up our offensive strategy and pressure the defense into making difficult decisions. She is a continually developing player with two more years ahead of her."
Argonaut High School Honorable Mention:
• Mayra Sahagun (Sr.): A first team all-MLL selection in girls soccer and team captain, Mayra played center-midfield and led the Mustangs in scoring, earned all-tournament honors at the Ripon Christian Tournament, earned academic all-league honors and was voted team co-MVP.
Calaveras High School
Ava Saiers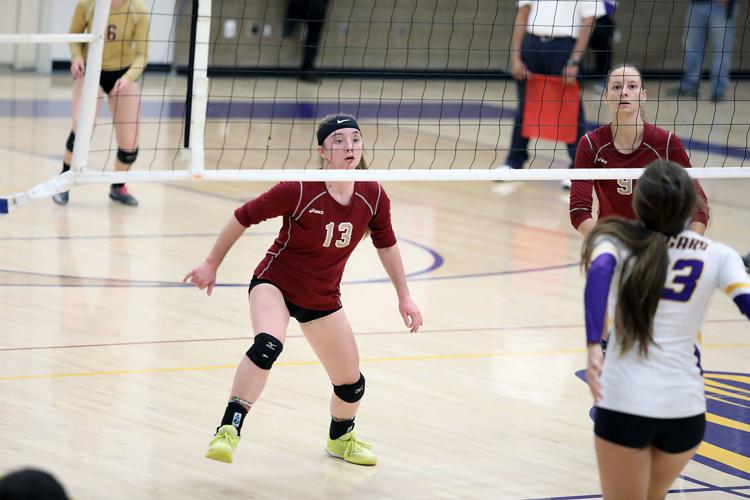 2019-20 sports highlights: For the second straight year, Ava was voted the Mother Lode League's Most Outstanding Player for volleyball. She was an all-around force this fall, leading the team in kills, aces and assists. She ranked No. 1 in the league in aces and was among the league leaders in kills, helping lead Calaveras to a second place finish in league play and on a postseason run that included trips to the Sac-Joaquin Section Division IV semifinals and the state playoffs.
Did you know: Ava had successful runs with the Calaveras cross country and basketball teams in her first two years of high school, but she has since dedicated herself to volleyball full time, at least athletically. She plays volleyball year-round with Rage Volleyball Club and hopes to play in college and possibly even professionally. She also was a stat keeper for the Calaveras varsity football team this fall.
They said it: "Ava is an absolute grinder," said former Calaveras volleyball coach Mikki Koepp. "She doesn't know the meaning of the word quit. Every time Ava sets foot in the court, she leaves everything she's got out there."
Gabriella Malamed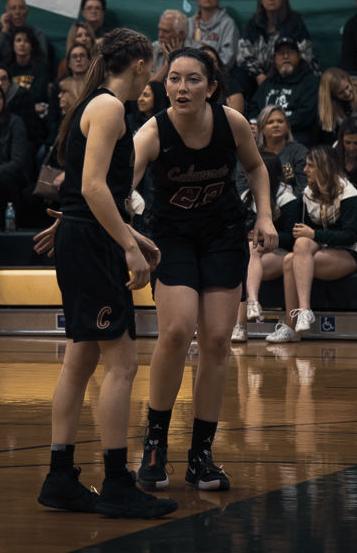 Sports: Basketball, tennis
2019-20 sports highlights: A three-year varsity basketball player, two-time varsity team captain and Class of 2020 valedictorian, Gabriella helped lead the Calaveras girls basketball team to a 20-win season and deep into the postseason this past winter, including a trip to the state playoffs. She was named MVP of the Galt Tournament; earned second team all-MLL honors; academic all-MLL honors; made the fifth most 3-pointers in a single-season in school history; and was named the school's Outstanding Senior for Athletics.
Did you know: Before every basketball game this season, Gabriella made special hand-crafted motivational notes and handed them out to all team members, including players, coaches, scorekeepers … even the video person! She was also a team manager for the volleyball team and was voted homecoming queen in the fall. Gabriella will attend the Walter Cronkite School of Journalism and Mass Communications at Arizona State University.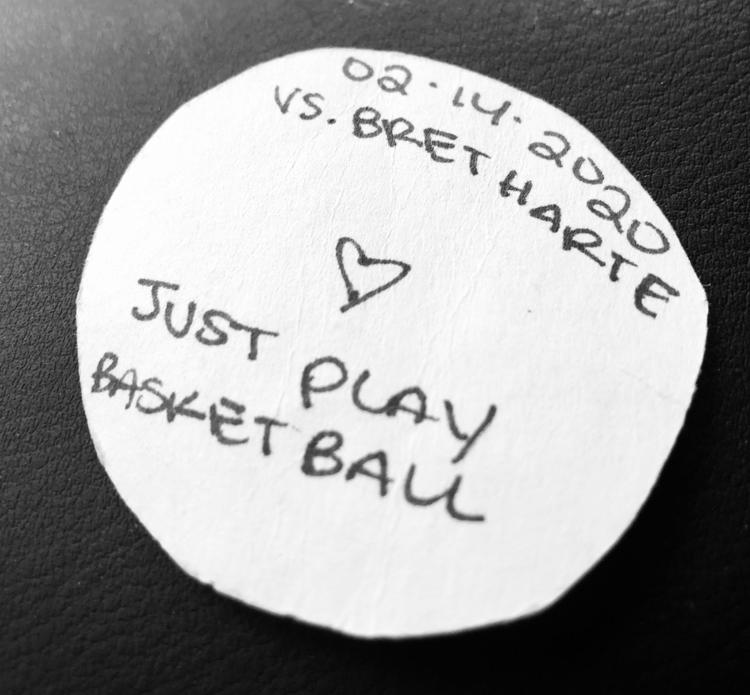 They said it: "Having Gabriella as a teammate was one of the best things I've ever been a part of," said recent CHS grad Frankie Pekarek, who played three seasons of varsity basketball with Gabriella Malamed. "She always showed incredible leadership, heart and work ethic, and just always made you want to do better. The thing I enjoyed most about playing with her was seeing her share her passion and love for the game with everyone around her. Even if she had a bad day or wasn't feeling good, as soon as we stepped on the court, that all changed and she focused on the game and made sure everyone around her was doing well too. She always made sure to thank everyone for coming out and supporting us as well. Gabriella had a way of bringing everyone together for the sake of basketball … you didn't have to understand (the game) or know what was going on, but you enjoyed watching her, and all of us, play and do her thing."
Calaveras High School Honorable Mention:
• Lexy Beadles (So.): Became just the second girl in school history to win a medal at the state wrestling meet, placing second in the 111-pound division despite entering the state meet unranked.
• Muriel Strange (Sr.): MLL Character Award winner for volleyball and basketball, also earned second team all-MLL for volleyball. A Class of 2020 valedictorian, she also earned academic all-league honors for volleyball and basketball.