To say that Amador County ruled the Mother Lode League tennis scene this spring, while completely accurate, might also be an understatement.
The Amador High School tennis team went undefeated in 13 matches this season and the only matches Argonaut lost this season were the ones it played against Amador as the two combined to go undefeated against all opponents from Calaveras and Tuolumne counties. Of the 14 players selected to the 2021 all-MLL tennis team this spring, 11 are from Amador County.
So however you want to describe it – ruled, dominated, owned, etc. – the undisputable fact is that when it comes to high school tennis in the Mother Lode, Amador County is as good as it gets.
Highlighting this year's all-MLL list were Amador senior Rachael Wilson and Argonaut senior Patrick Hauser, who both earned Most Valuable Player honors.
Wilson didn't lose a single match as Amador's No. 1 girls singles player this season, going 12-0 and earning MVP honors on the girls side.
"Rachel was a tough competitor mentally as well as physically," Amador coach Chris Fuller said. "She never took any opponent lightly. She was able to figure out how to beat any opponent. She would adjust her game on the fly in order to find the best way toward victory. She is one of the most mentally tough competitors I have ever coached."
Other all-MLL honorees for Amador this season were Ethan Krieshok, Paul Stratton, Ben Peterson and Gavin Miller on the boys side, and Elle Gedney on the girls side.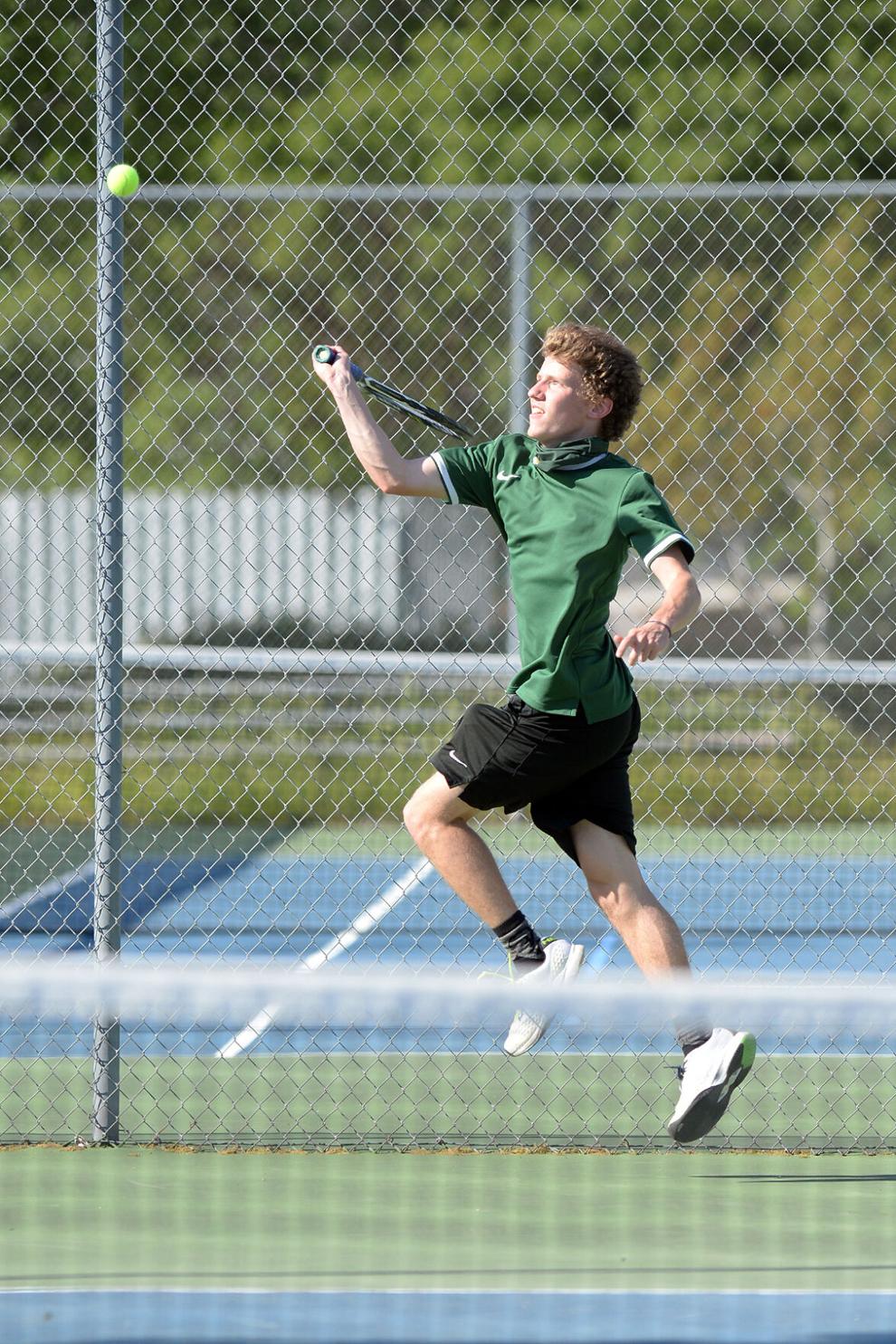 Hauser, the MVP on the boys side, went 12-1 in No. 1 boys singles play for Argonaut this season.
"Patrick was such a consistent player all season long for our team," Argonaut coach Dan Klement said. "He always went out on the court with a positive attitude and gave it his best effort each time he played.
"I remember seeing him as a junior tennis player at the age of 11 in our junior tennis league. He is one of those players who never stopped improving his tennis game. Much of that has to do with his attitude and dedication. I don't think he missed a single practice or match all season long.
"He has many strengths as a player, but his ability to switch between playing offensive and defensive tennis during matches is one of his greatest strengths. He plays smart and knows when to go for an aggressive shot where he can hit a winner and when to lob it back deep into the middle of the court to give himself time to recover. He has tremendous speed and can track down balls that seem unhittable."
Other all-MLL players for Argonaut this season were Luke Johnson on the boys side, and Kate Johnson, Maeve Klement and Lily Carson on the girls side.