The Mother Lode League's top golfer is making up for lost time.
Macade Rice, a 17-year-old from Ione who just started his senior year at Amador High School, has been staying busy this summer getting his goal of playing golf in college back on track after the COVID-19 pandemic wiped out his junior season of high school golf.
A two-time captain for the Amador High boys golf team and the 2019 MLL Most Valuable Player, Macade returned to action as soon as restrictions on golfing were lifted and hasn't stopped, participating in youth tournaments almost weekly throughout this summer through The First Tee of Greater Sacramento and the Junior Golf Association of Northern California (JGANC).
"Missing junior season was sad because we finally put together our team (and) I was really looking forward to seeing how far the team and I could go," Macade said.
"Although COVID-19 has been so catastrophic, it hasn't affected my golf game. I still kept my pace of 54 holes per week. … The junior tournaments have helped me keep my mind and game in the competitive mode."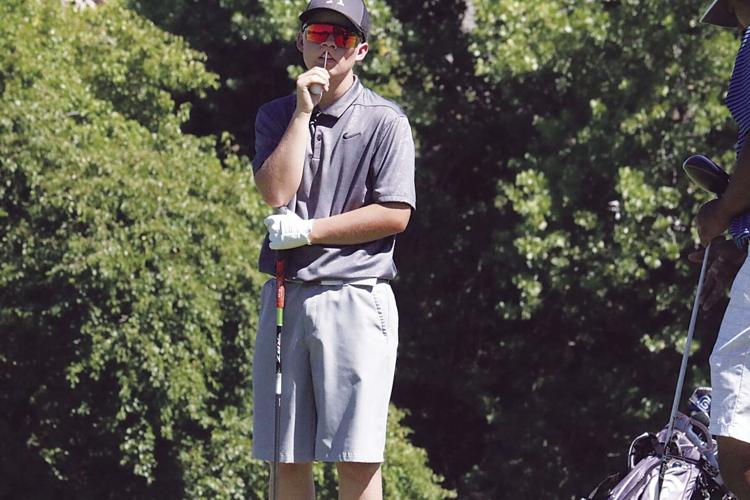 In his latest outing, a First Tee tournament at Bartley Cavanaugh Golf Course in Sacramento on August 8, Macade shot a 1-over par 72 to place fourth out of 19 golfers in the boys 16-18 year-old division. He shot three birdies on the day, including two over the final four holes to close out his round strong.
It was the second straight top-five finish for Macade since his swing coach Teresa Ishiguro of Castle Oaks helped him work out an issue he was having with one of his clubs. Prior to the fix, Macade hadn't cracked the top 10 in his previous six tournaments on the First Tee circuit. In addition to working with Ishiguro for the past five years, Macade has also trained regularly with Will Robins Golf in Folsom for the past two years.
He will look to continue his strong play this Saturday, August 29, when he competes in the JGANC State Fair Junior Tournament at Mather Golf Course in Rancho Cordova.
Macade will continue to play in area junior tournaments through November before taking time off to do some fishing and hunting with his friends and father.
He is hopeful that he will be able to get in his final season of high school golf this spring with his Amador teammates and coach Robert Boyd before moving on to play golf at a nearby junior college and eventually transferring to a four-year school.