Anna Rose officially graduated from Argonaut High School with the Class of 2021 last month, but the impact she made in her four years at the school will leave a lasting impact.
"She is a one-of-a-kind personality and spirit," said Cameron Duggan, who teaches English and coaches cross country at Argonaut High School.
Earlier this year, Rose, 18, was recognized as one of the top student-athletes in the Sac-Joaquin Section, when she was named a winner of the 2021 A. Dale Lacky Scholar-Athlete Award.
The award, named after former Sac-Joaquin Section and State CIF President A. Dale Lacky, recognizes the top male and female student-athletes within the section for outstanding athletic performance, community service and academic success during their four years of high school.
One of 20 female recipients of the award this year out of 198 schools in the Sac-Joaquin Section, Rose checked all the boxes.
In addition to being one of Argonaut's top-ranked students academically over the past four years, graduating with a GPA above 4.0, Anna Rose was likely also one of its busiest. Her academic course load included AP and honors classes; she played flute in the school band, performing at football games and community fundraisers; volunteered with the Tri-County Wildlife Center, served as a delegate for the American Legion Auxiliary and played multiple sports including cross country, soccer, swim, tennis, and track and field. And, oh yeah … she's also a black belt in karate.
"Karate has always been a huge part of my life," said Rose, who, in addition to everything else, also teaches karate classes at Ko Sutemi West in Jackson. "I've been a part of that dojo and competing in tournaments for 11 years now."
Athletically, Rose made her biggest mark at Argonaut in cross country. A two-time qualifier for the CIF State Cross Country Championships, Anna made school history in her junior season in 2019, becoming the first female cross country runner from Argonaut to run a 5K in less than 21 minutes, when she placed 48th at the state meet with a time of 19 minutes, 58 seconds. It was the highest finish for any Argonaut runner at the state meet in school history.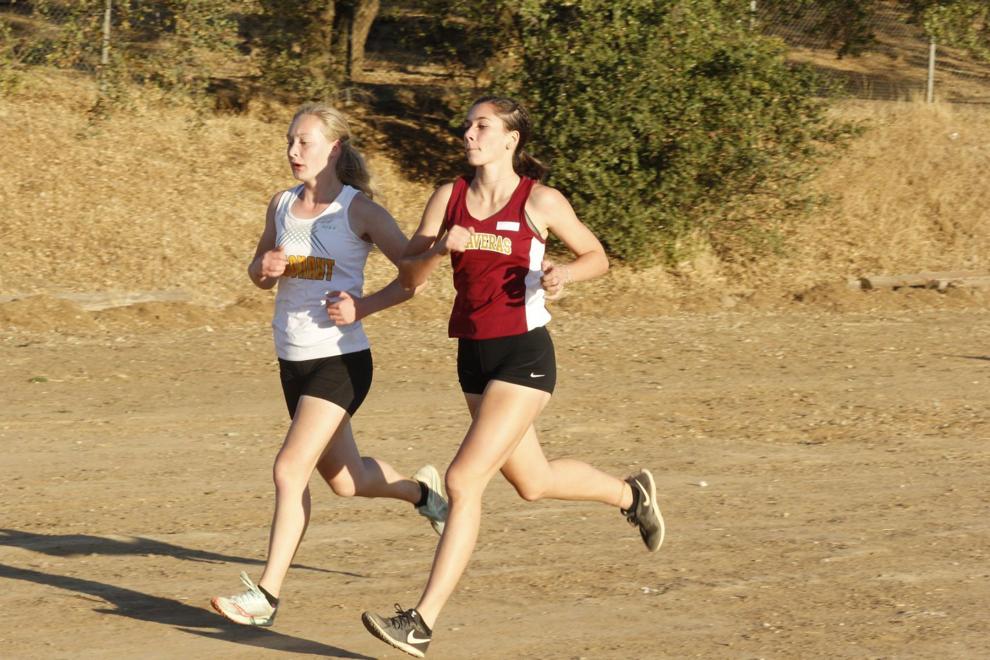 "She was a talented runner as a freshman, but the uphill grind to make it to varsity, and beyond that to become a two-time state qualifier and break both the previous time and place records more accurately displays her tenacity and love for the sport of running," Duggan said. "This passion and perseverance extends also to the classroom. Anna … is one of the finest students Argonaut has seen in recent years.
"Most importantly, though, Anna is a good person. She strives to help others and pass on her knowledge and experience. Freshmen runners have come to me stating how influential a captain Anna is. Anna is a model of respect, responsibility and resilience. … Our team and school are better for having her as part of our Mustang Family."
This fall, Rose will be attending Berry College in Mount Berry, Georgia, where she plans on running cross country and track and field for the NCAA Division III Vikings, while majoring in Biology with an emphasis in Wildlife Ecology and Conservation with a future goal of becoming a wildlife researcher.
In typical school years, all A. Dale Lacky Scholar-Athlete Award winners receive a financial award funded by the section's annual volleyball and basketball Foundation Games, but since those games weren't allowed to be played in the 2020-21 school year due to the COVID-19 pandemic, no money was given to this year's winners. All of this year's winners were recognized at the CIF Sac-Joaquin Section Awards Ceremony via Zoom on May 11.