Ashley Rouen of Ione achieved one of biggest highlights of her young golf career earlier this summer, when she finished in first place at the 29th annual Womens Nine Hole Golf Association Corena Green Classic for Junior Girls.
On July 30 at Lake of the Pines Country Club in Auburn, Ashley, 12 years old, shot a 47 over nine holes to win her age group flight at the event.
The Corena Green tournament is named in honor and memory of a WNHGA director, who was an avid supporter of women's golf. During her second term of office, as president in the late 1980s, she began to promote the idea of junior golf for girls. Although, WNHGA had supported junior golf, it soon became apparent that girls were relegated to secondary consideration. Thus, the idea of a special tournament for girls only, funded by WNHGA, was born. 
Corena's sudden death in 1990, during her last year on the WNHGA Board, came as a shock to all who knew her. Her many friends throughout the WNHGA clubs wanted to honor her, so in consultation with her family, the WNHGA Corena Green Classic for Junior Girls golf tournament was born. 
The success of this annual tournament is made possible through ongoing support from all of the WNHGA member clubs in the form of volunteers and donations. The money donated covers tee prizes, award trophies and advanced education gift certificates. This tournament is open to any junior girl, ages 8 to 17, who is sponsored by a WNHGA club. Neither the girl, nor her family, need to be a member of a WNHGA club, but she should have played some golf and have some basic knowledge of the game and rules.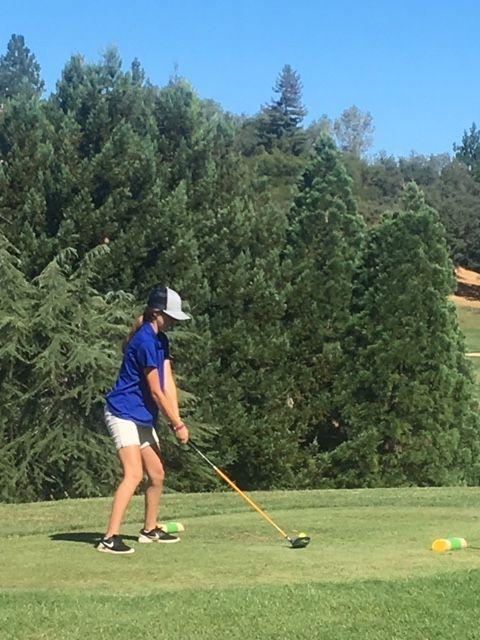 Ashley Rouen is going into her eighth grade year at Ione Junior High School, where she maintains a 4.0 GPA. She has been playing golf since she was 7 years old and this year marked her fifth time playing in the Corena Green Classic. Her best previous finish at the tournament was a second place finish, when she was 8 years old.
Ashley would like to thank the Rancho Murieta Country Club Niners for their continued sponsorship, which enables her to participate in the Corena Green Classic. She is also grateful for her dedicated instructor, Teresa Atlan, the Head Golf Pro at Castle Oaks Golf Course.