When Jay Kelly and Becky Booker opened HOOKD, 106 East Main Street, Ione, they knew they had the business they dreamed of.
"We wanted to get into a store that accompanied our passion for fishing," said Kelly. "We looked around Amador County and felt a fishing store was needed and could attract a lot of folks from the surrounding area coming to our area and all the great fishing spots."
Opening a store is no easy task, but this family owned business had it sights set on the bigger catch – giving back to the community they love and holding a huge outdoor festival.
"Our business area is special in that we see so many businesses giving back to the community in so many ways," said Kelly. "Our HOOKD on Community program allows any local organization or group from Amador and Calaveras to hold a Sunday fundraiser. On the designated Sunday, 25 percent of our daily sales goes to the organization."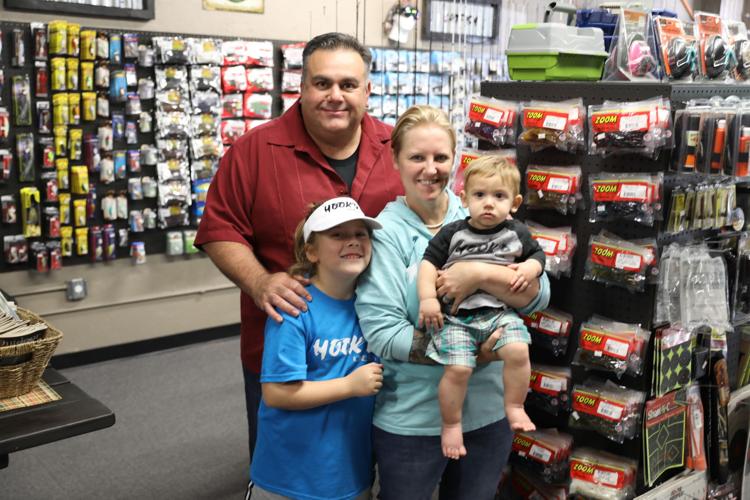 On Sunday, September 15, the Cornerstone Church of Ione Youth Group will be a beneficiary, and on Sunday, September 22 Operation Care will hold their fundraising event.
"To set up a HOOKD on Community Sunday fundraiser you can contact me," said Booker. "Email us at info@hookd4life.com or call 790-5100."
As for the Outdoor Festival, get ready for 75 vendors in a huge indoor and outdoor event at Evalynn Bishop Hall, 600 South Church Street, Ione, from 9 a.m. to 4 p.m. on Sunday, September 8. The free kids and family event is another fundraiser with half the proceeds going to Cops and Kids Foundation and the other half going towards The Dennis Dalton Foundation.
"It's our first year, so we are hoping to attract 500 kids and families, but we could certainly have more," said Kelly. "Jackson Rancheria Casino Resort and Buy and Sell Press our co-sponsoring the event with us, and it has really taken off with amazing vendors, and all sorts of fun planned. We wanted to get kids involved with fishing, away from the television and video games, and learn some techniques. Really, it's all about fun."
With 75 vendors, raffle prizes, arts and crafts, safety lessons, fishing lessons, a petting zoo, food, and fun – the free kids and family event is one you do not want to miss.
"We're excited about the event," said Kelly. "We're proud to be a business in this amazing place we share as home. Come out and have fun, we'd love to see everyone."
And that folks, is how you catch magic. Check out HOOKD and the Outdoor Festival.