Despite the summer heat in Jackson, there was a slight chill in the air as Mother-Ruckers Dave Gebauer and Sarah Spinetta headed to Blue Lakes, due to its high elevation of 8,200 feet in Hope Valley. With packs and snacks, Sarah and Dave meandered across the meadow, stopping at a beachy, water-accessible point for watermelon from Sloughhouse and a swim in the crystal-clear snowmelt water of Middle Creek, fed by Upper and Lower Blue Lakes.
Hope Valley and the Blue Lakes area has a long history behind it, from the times of Native Americans to the Gold Rush and present day – being a starting point of the Pony Express, inhabited by the native Washoe people and likely first seen by visitors Mountain Men Kit Carson and John Fremont. Today, the lakes serve as storage for downstream hydroelectric power plants. Though it is a bit of a sojourn from Jackson, the many high vantage points and spectacular views of Blue Lakes make the trip worth the drive.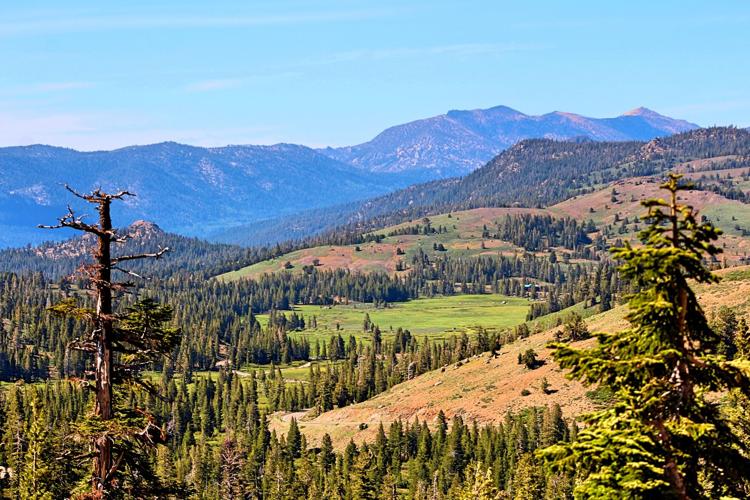 "There are many popular activities you can do at Blue Lakes, from camping to hiking, birdwatching, nature photography and more – OHV and 4-wheeling, take out a canoe, kayak or small boat and enjoy the fresh air and excellent trout fishing or, just to take a break from the heat and take a dip in the always glass-like waters of Lower and Upper Blue Lakes," Gebauer said. "You can even walk on a part of the Pacific Crest Trail, which goes all the way up from Mexico to Canada. It's so cool!"
The world-famous Pacific Crest Trail leading from British Columbia, Canada to Campo, Mexico passes through the Blue Lakes area, beginning at the Carson Pass Trailhead, past Frog Lake (in the direction of Lake Winnemucca) – both of which have been featured in previous installments of "Mother Ruckers" – then east toward the Elephants Back and via Blue Lakes Road, making it a just under 11-mile trip.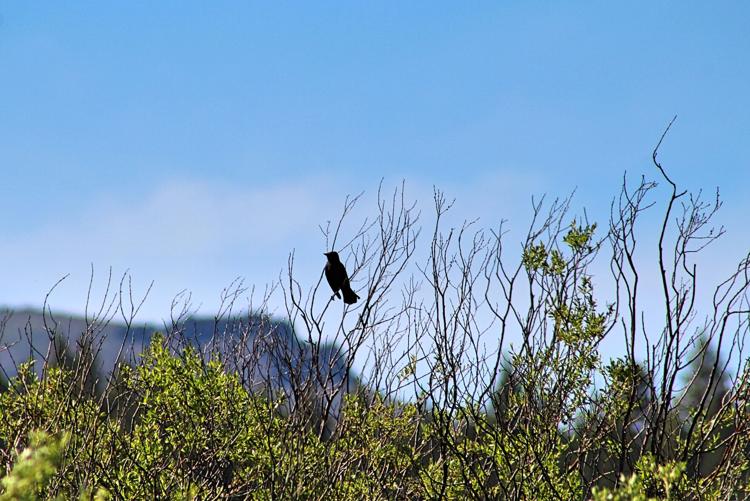 Day hikes in the vicinity include the Blue Lakes section of the Pacific Crest Trail, starting just east of Lower Blue Lakes and heading south, winding around three shallow lakes covered in lily pads in summertime: Sunset, Wet Meadows and Tamarack Lakes on a there to 8-mile trip.
"Another spot, where I used to ride bicycles, is around Upper Blue Lake," Gebauer said. "You can also hike the three miles. Another, shorter hike is the two miles from the Middle Creek Campground West to Granite Lake. You just stop and take in the colors of the wildflowers all around, across the meadow in reds, pinks, blues, purples and whites. It's a prime spot for prime nature photography of the plentiful Sierra wildflowers and various birds/wildlife. And I have heard that the fishing is just great for trout, but the views alone are worth the trip."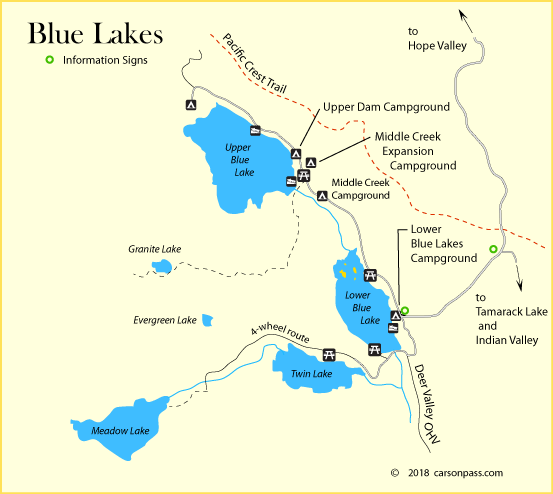 Hope Valley's Blue Lakes offer a plentiful selection of prime camping sites, in both secluded and central locations along Upper and Lower Blue Lakes and Middle Creek. The Upper Blue Lake and Upper Blue Lake Dam site Campgrounds boast 25 and 32 camp sites, respectively, for tents, trailers and RVs, while the Lower Blue Lake Campground with 16 camp sites for tents, trailers and RVs and the ever-popular Middle Creek Campground with five sites along the creek and across the road lies the Middle Creek Expansion Campground, which has 34 sites. These five campgrounds, operated by PG&E, are equipped with picnic tables, grills and fire rings, bear boxes, piped water and vault toilets. From the campsites, you will find easy access to swimming, boating, hiking, fishing/angling and picnicking spots. Campsites at established campgrounds are $21 per night, and typically are open after the roads are snowplowed in early summer (around Memorial Day) through mid-October, weather permitting, and may be reserved from three days prior to arrival on a first-come, first-serve basis for camping in sites that have not been reserved. Per the PG&E reservation system, a two-night minimum is required if arriving on a Friday or Saturday.
Join Ledger Dispatch reporters Dave Gebauer and Sarah Spinetta, along with other guests, as they traverse through the natural beauty of Amador and Calaveras Counties in "Mother Ruckers."