Twenty-four year-old Jackson resident Aeriel Skinner spent last week breaking clay targets with her Beretta shotgun to make the finals round at the National Championships in International Trap (Bunker) at the Olympic Training Center in Colorado Springs, where she earned the silver medal in the Open Women's Class.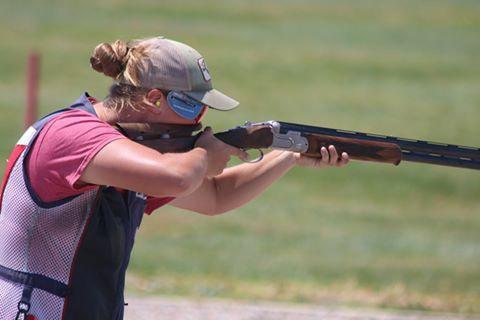 Skinner was defending her title as the 2018 Women's National Champion and missed hanging onto that title for another year by one target in the very heavily contested event against the top women competitors from across the nation.
The four-day contest of shooting skill and concentration started slow for Aeriel as she broke 21 of her first 25, but she picked up the pace to finish the first day's 75 targets with two 24s for a score of 69. On the second day, with 50 targets thrown, she broke all but three for a 47. Day 3 was another 75 targets and Skinner had one perfect score of 25, finishing the day with a 70.
After three days of competition, the results showed the top scorer as Ashley Carroll of California with a 189, three-time Olympian Corey Cogdell-Unrein of Colorado 188, Julia Stallings of Tennessee 187 and Skinner tied with Kaylee Browning of Arkansas with 186. It was going to come down to the wire to see who would be the top six women to enter into the finals round where shooters start with a zero score in a single barrel contest.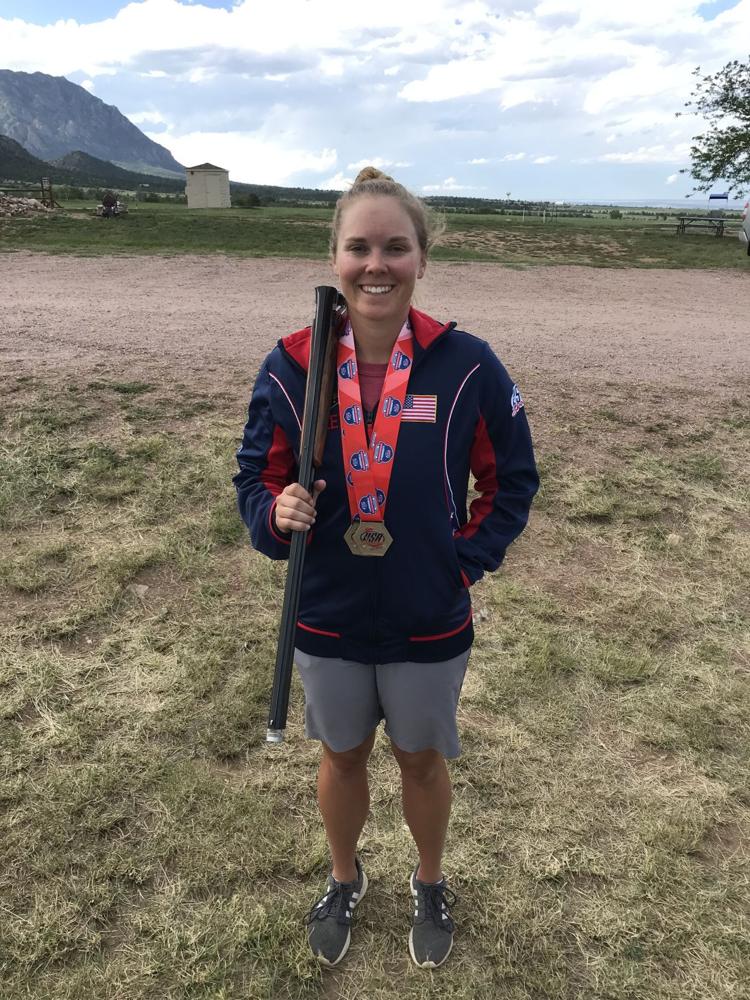 Skinner, who has proved herself to be a "never give up" kind of gal, shot lights out on the last day. She cleaned up all of her 50 targets for her first 50 straight in competition. This great effort moved her up to tie with Browning for the second spot in the finals, both with scores of 236 out of 250. Skinner's prelim score was nine targets more than her score in 2018. On top was Cogdell-Unrein with 238. In a sudden-death shoot-off, Skinner held on to claim the second position over Browning with Stallings and Carroll tying with 234s and Madeline Bernau of Wisconsin filling the sixth position with a score of 228.
In the finals, Julia Stallings broke 44 targets for the gold with Skinner only one target behind with a 43 for the silver. Carroll was bronze with a score of 39 in the finals.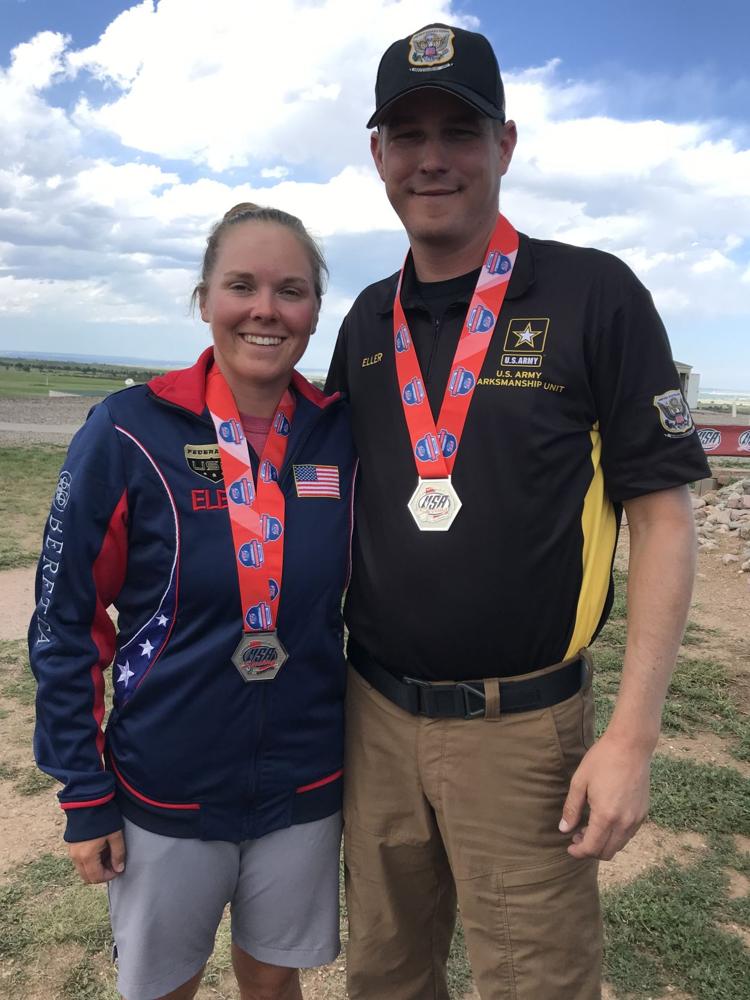 The next day Skinner joined forces with Army Marksman and Olympian, Glenn Eller of Georgia, for the Mixed Team event. Again, they made it into the finals round and finished one target shy of gold over the young team of Roy Reynolds of Arkansas and Carey Garrison of Tennessee, both Junior shooters.
The next big event for Skinner will be the first stage of qualifying for the 2020 Tokyo Olympics. USA Shooting will host the Fall Selection Match in September at Kerrville, Texas, where Aeriel contend for one of two Women's Bunker spots on the Olympic team.