For trout fishermen, there may be no better place to cast a line right now than at Lake Amador in Ione. Thanks in part to a plant last week that stocked the lake with an 800-pound load of trophy-size trout, the action has been red hot, including two lake-record catches within a span of eight days.
Last Wednesday, November 11, Juan Garcia of El Dorado set a new Lake Amador record for trout when he reeled in a fish that tipped the scales at a whopping 20.12 pounds, smashing the previous lake record for trout by 3 pounds, 6 ounces.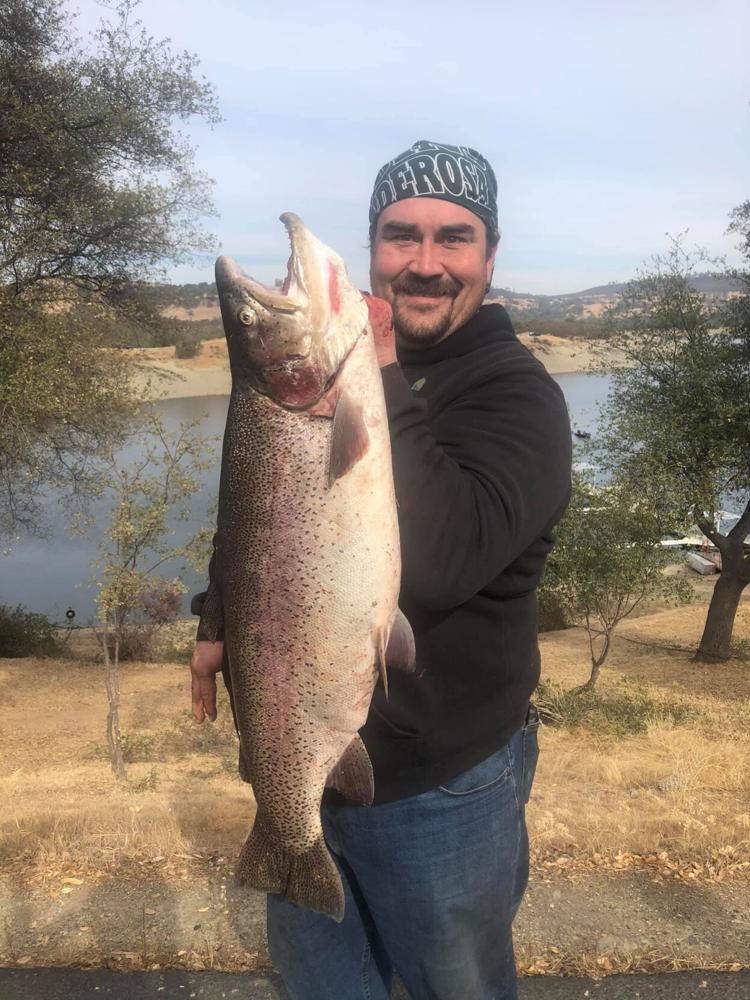 According to a report on the Lake Amador Resort Facebook page, Garcia, who was spending the day fishing with his kids, was fishing on the dam using chartreuse PowerBait when the monster trout took him for a ride.
"We … heard the screams of joy once it was in the net," the post stated.
The lake record-setting trout was a hookjaw male Cutbow – a hybrid between a rainbow trout and cutthroat trout – that weighed 20.12 pounds, was 32.5 inches long with a height (back to belly) of 10.5 inches and had a girth (circumference) of 24 inches. Perhaps most impressive of all was that Garcia reeled it in using 4-pound test line.
One week later, on Wednesday, November 18, Jeremy Silvas of Sacramento set a new Lake Amador record for rainbow trout, when he hauled in a 19.3-pound whopper while fishing near the dam with a small gold/red Kastmaster. Silvas's record-setting fish weighed in a 19.30 pounds with a length of 31.5 inches and a girth of 23 inches.
According to California Fish and Wildlife records, the biggest trout of any kind ever caught in California is a 37-pound, 6-ounce lake trout caught in Lake Tahoe in 1974. The current state record for rainbow trout is 27 pounds, 0 ounces, caught at Lake Natoma in Sacramento in 2005.
Along with the two record-setting catches in the past eight days, some other notable catches over the past week at Lake Amador include a 15.6-pound rainbow trout caught by Luke Banbliet of Oakdale using a gold Kastmaster on November 13; an 11.28-pound rainbow caught by Jacob Mercado of San Jose on November 14 while fishing a silver Panther Martin from shore; and a 16.74-pound trout caught by G. Vang on November 17 while fishing the cove below the RV park with a green colored crappie jig.
And there are likely a lot more monster trout still out there in the lake, so fish on!