An employee of the Amador County Office of Education filed a formal complaint with ACOE and the Amador County Unified School District over alleged vandalism of a political sign in her front yard.
According to the complaint filed Wednesday, September 30 by Aileen Hartwick, an instructional assistant with ACOE, Amador School Board of Trustees President Susan Ross vandalized a political sign in Hartwick's yard on the morning on Tuesday, September 29.
The sign was installed in support of James "Jim" Whitaker, Ross's opponent in the race for the School Board District 4 seat in the November 3 election.
"On the morning of September 29, 2020, I was alerted by a neighbor that Susan Ross, president of the ACOE/ACUSD School Board of Trustees, was in my yard (my private property) vandalizing a political sign I had installed that supported her opponent in the upcoming election," Hartwick's complaint read. "Even though Board President Ross's trespassing and vandalism violated my right as a citizen, I was doubly violated given that I am an employee of the ACOE. Board President Ross was keenly aware that I missed 6 months of work due to undue stress placed upon me by her school system (she signed off on the settlement). She was also aware that I was compensated for that time off due to stress through workers compensation. Please note that other houses in my neighborhood had signs in their yards supporting her opponent, she did not go into their yards and vandalize their property, only mine. This constitutes harassment in my current role as an employee and retaliation for my former claim against her school system. The undue stress placed upon me as an employee is not fair and is not legal."
A photo of the alleged vandalism shows a flyer in support of Ross, who is seeking reelection on the ACUSD Governing Board for Trustee Area 4, clipped to a larger yard sign supporting the challenger Whitaker.
When informed of the complaint, Ross was apologetic for her placement of the flyer in Hartwick's yard, but insisted that Hartwick was not targeted for any past actions.
"I did clip a flyer on the corner of a sign at the edge of her property," Ross told the Ledger Dispatch. "There was no damage. I was passing flyers throughout the neighborhood and putting them under doormats, on fences or wherever. In retrospect, I realize it was inconsiderate to clip it to her sign. I have apologized and her neighbors who were helping have also apologized. (Aileen Hartwick) has requested that I never trespass on her property and I will absolutely respect her wishes. I apologize for upsetting her and wish her peace.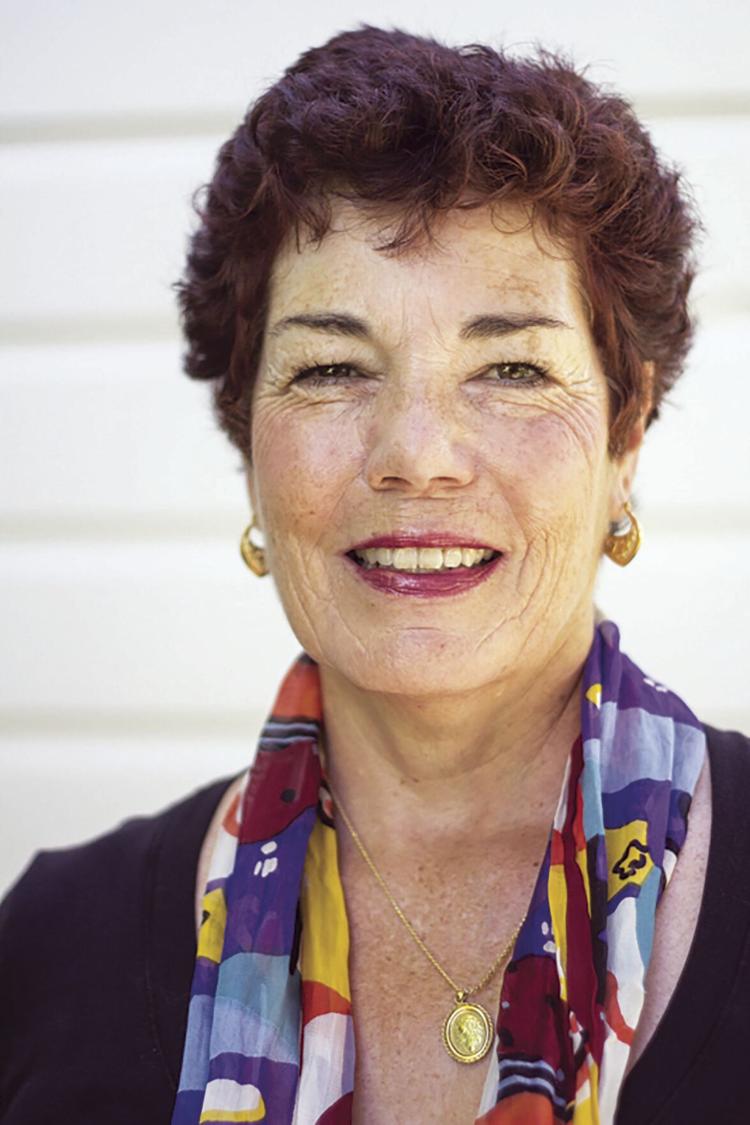 "I do not know Ms. Hartwick. I would not recognize her if I met her and I truly do not remember her case. Her neighbors told me she was a teacher and a very nice lady. However, I do thank her for bringing this to my attention. I will work to become more sensitive in all my activities as I move forward."
In her complaint, Hartwick called for the immediate resignation of Ross as both School Board President and a School Board Member, and said she would like to see the ACOE/ACUSD Board work with the ACOE/ACUSD Department of Human Resources to create policies that protect employees from harassment by board members.
"The ACOE/ACUSD Board of Trustees must develop and adopt board policies that prevent its members from harassing and retaliating against employees," Hartwick stated in her complaint.
Superintendent of Amador County Schools Dr. Steve Russell said the complaint is currently being investigated.
"I am aware of the complaint filed with the ACOE, as well as the one filed with the Sheriff's Office," Russell said. "Given that the complaint was against a board member and not an employee, I asked David Vicari, our (Human Resources) Director, to hire an outside investigative agency to handle the claim. The investigation began last week and when it is complete, a report will be filed with our HR office.
"Mrs. Ross is an elected official and answers directly to the voters. The ACOE's only remedy, if the allegations are found to be true, is to ask the Board to censure her. The employee, however, has the right to seek civil remedies."