NBA basketball fans from Amador County will see a familiar face out on the court when they visit Golden 1 Center for Sacramento Kings games this season.
Recent Amador High School graduate Zach Conrardy is a member of the Sacramento Kings Street Team for the 2019-20 season. The team is a diverse group of dancers, stunters, cheerleaders and more, who hype up the crowd at Kings games, interact with fans and do community outreach within the Sacramento area.
"My dance instructor told me about the Sacramento Kings' dance team, who focus on hip-hop, my favorite style of dance, and I auditioned for fun in July," said Conrardy, a lifetime dancer. "I didn't make the 916 Team this season, but I guess the Kings representatives liked me, because they suggested I go and try out for their Street Team. So I answered the casting call, got a call back and in August was made a team member.
"The Street Team is not just dancers, but they're ambassadors for the community; helping at fundraisers and other community outreach functions. A big part of being on the team is fan interaction, making sure everybody has a good time, interacting with the crowd and kids, being a representative for the Kings, and having a positive social media presence."
This form of positive outreach – pumping up fans, interacting with and entertaining the crowd at home games, and contributing time and energy to making a difference in the community – suits Zach perfectly.
"There are 15 members of the Street Team and there are people of all genders, ethnicities, backgrounds and skill sets," said Conrardy. "It's so diverse, it's amazing. There are fellow dancers, cheerleaders, comedians and even jugglers. There is so much talent.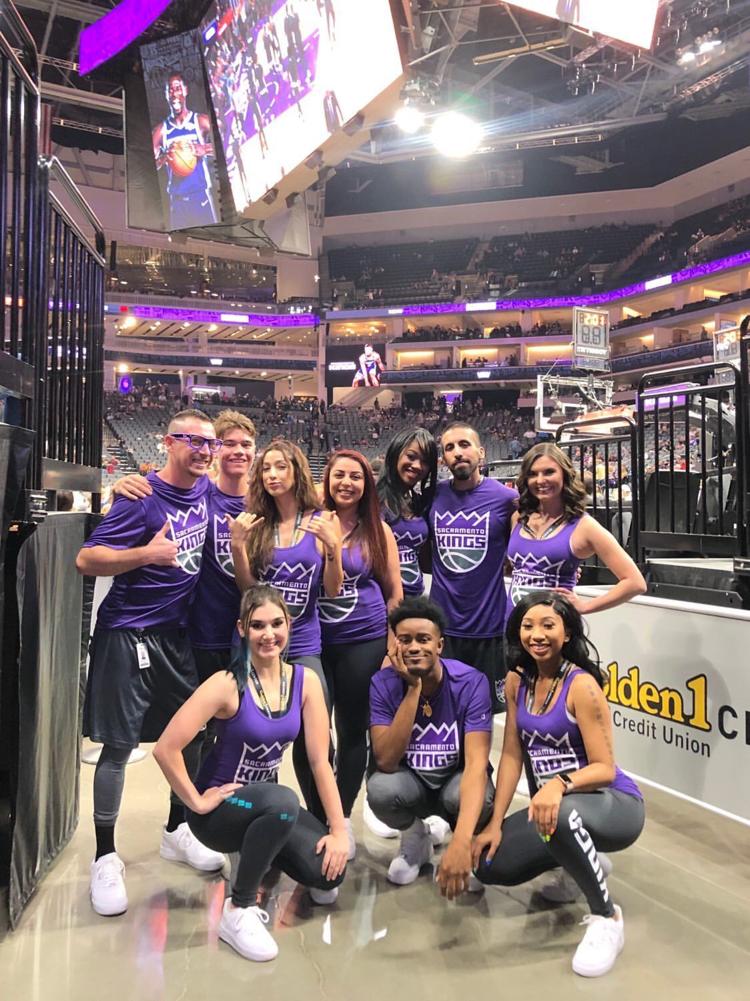 "I really like the Kings and their people, and I so appreciate everything it's done for launching my career in the entertainment industry … I mean, 17,000 people are seeing you out there on the court at every game! I truly appreciate it and am building relationships with people in entertainment because of the Kings."
Conrardy, 18, is hoping this year's experience will be a stepping stone in his career.
"Sometimes it can feel a little awkward, especially when I was first learning to be personable and interacting with people I have never met, but in student government in high school that really helped me open up and help others find themselves," he said. "I'm on the Street Team this season and will audition for the Kings Dance Crew (916 Crew) next season, but my goal is to get my name and face out there, to pursue a career in dance. I am interested in fashion, dance, and acting, and connecting with people – being a part of the student government in high school and acting with the Volcano Theatre Company really helped me find myself and my personality."
Being in the spotlight, entertaining, dancing and teaching perfectly suit Zach's personality, as he holds a deep passion for giving back and helping others express themselves, and, of course, dance.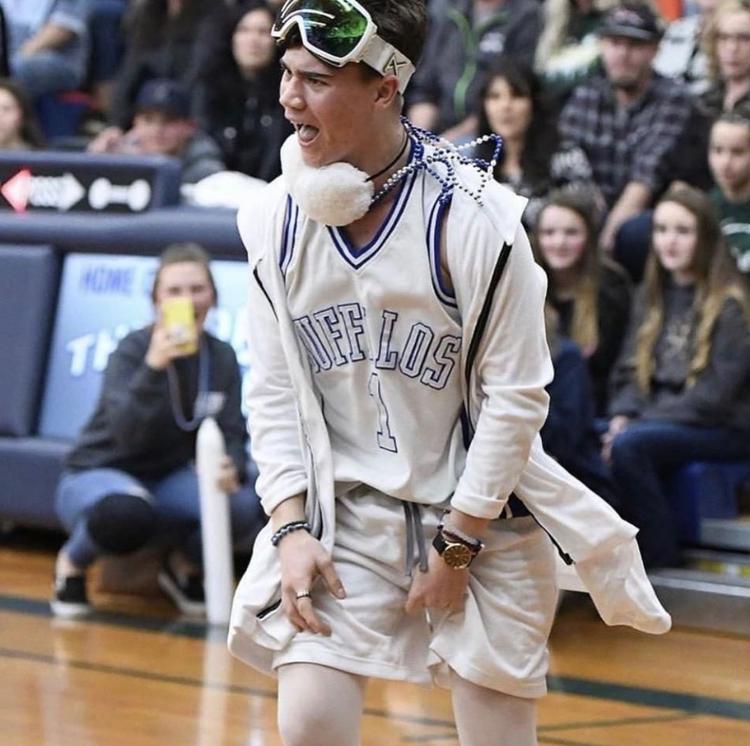 At age 3, Zach began his training in all styles of dance at Star Dancer Studio in Sutter Creek and has continued his education across the Sacramento and Bay Area. He has lived in Amador County for 16 years, always loving athletics like soccer and dance, acting and human interest – helping others and being a role model. In addition to being on the Sacramento Kings Street Team, he is also currently dancing and teaching at multiple studios from Fairfield to the Bay Area, Folsom to Sacramento, training in ballet, contemporary, hip-hop, all styles.
"I would love to dance in L.A., New York, all across the country," he said. "I also love acting and have an interest in fashion. For the short-term, my goal is to join the Sacramento Kings 916 Dance Team, but further in the future, I want to be a member of competing dance teams and travel around the country competing. I have definitely had to take big leaps, especially coming from a small town, and it's been hard emotionally to move on from the studios who have trained me since I was 3. But they were all stepping stones to what I'm doing now, teaching myself, they helped me branch out and now look what's happening!"
Conrardy has begun teaching beginning young dancers at Kinetic Dance in El Dorado Hills, Theory Dance and Next Generation Dance in Folsom, and has recently joined the professional hip-hop company, Chapkis Dance, in Fairfield.
"I have never thought of it that way, but I guess I could be called a professional, because I do get paid to do it," Conrardy said. "I feel so blessed to follow my passion, dance, and have it support me financially. I never was a college person, never wanted a normal boring 9-5 desk job, and I get to live my dream every day. I just joined Chapkis, who are performing competitive hip hop team and whose shows begin in November. I haven't competed in two years and am working on moving up the ladder and back to competing in the future, and dancing alongside the best of the competing team. I am a company member myself right now, but I would love to be a part of the competing Chapkis Dance team.
"I would like to thank my family, Bianca Wilde from Kinetic Dance, Dianna and Savannah Patton from Star Dancer, my acting coach Beth Barnard, and the Sacramento Kings for supporting me and launching my career. I'm beyond thrilled to be the newest member of the Sacramento Kings Street Crew! I feel so blessed to have this truly amazing opportunity and can't wait to see you all on the court at the home games."
Conrardy will be found interacting with the crowd and entertaining the fans on the court throughout this NBA season, starting this Friday, October 25, when the Sacramento Kings host their home opener against the Portland Trail Blazers.
Fans can keep up with Zach's journey on YouTube and Facebook, at Zach Conrardy and on Instagram @Zach_Conrardy, and on the Sacramento Kings' Street Team Instagram @KingsStreetTeam.