The upcoming 2020 Presidential General Election includes 12 state propositions for California voters. Among those is Proposition 15, which, according to the description in the state voter's guide, increases funding sources for public schools, community colleges, and local government services by changing tax assessment of commercial and industrial property. In this Question & Answer session with the Ledger Dispatch, Amador County Assessor Jim Rooney discusses Proposition 15 and its potential impact on Amador County.
Ledger Dispatch Question: Proposition 15 is on the ballot in the November election and it looks like it would affect the assessments and property taxes on many properties. Can you describe what the initiative is and how it might affect local taxpayers and your office?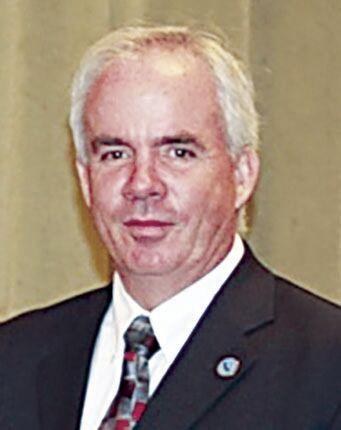 Jim Rooney Answer: It's been named "The California Schools and Local Communities Funding Act of 2020," however, it's more commonly referred to as the "Split Roll" initiative. It would remove the protections of Prop. 13 from commercial and industrial properties that are worth more than $3 million. Presently, assessed values, which result in property taxes, can't rise more than 2 percent a year. This initiative would remove the growth limit for these commercial and industrial properties and change how we assess them.
Q: Would farms, ranches and residential apartments be included?
A: Multi-family residential properties and agricultural land would be excluded, however, non-residential improvements on agricultural properties such as barns, processing buildings, vineyards, orchards, etc., would not be excluded and may be reassessed annually.
Q: Does this mean that your office would have to reassess all commercial and industrial properties with values over $3 million every year?
A: Essentially, it does, however, that would be next to impossible, but we would be required to reassess these properties at least once every three years. We would also need to appraise properties that are below, but near the $3 million threshold to determine if they qualify for the split roll assessment which could be a lot of work to determine that something is not eligible for reassessment. Also, assessed values for commercial properties could start changing substantially with rising real estate markets and this would take away the predictability and stability of Prop. 13 where property owners know, within 2 percent, what their property tax bill will be in the coming year.
Q: How many properties in the county would be affected and do you have the staff to complete this additional work?
A: We estimate about 150 to 200 properties would be affected and a large number of the properties would have to be analyzed and inspected to determine their assessment status. Presently, we do not have the staffing to complete the work this initiative requires and this is where things become complicated. I estimate that we would need at least two additional commercial appraisers. These are very specialized positions that are somewhat scarce in the area. I expect that we would have to recruit and train people to become commercial appraisers and this process, alone, would take at least a few years to complete. Training new appraisers and auditors to assess complex commercial and business properties typically requires up to five years of on the job experience.
Q: How much would this affect the budget for your office?
A: Substantially. I would expect to request a substantial increase, but don't have those numbers quite figured out yet. It could easily require a 25 percent increase in our office budget.
Q: It's rather obvious that the initiative will effect commercial property owners, but what effect could it have on others in the county?
A: Generally, property tax increases are passed on to the tenants, who would most likely pass on the increase to the consumers, so I guess you could say that the consumer, or the general population will also be affected and ultimately be paying the increase.
Q: Could it affect other offices in the county?
A: There would likely be a substantial number of new appeals for the new assessments that owners believe are too high. Presently, the Board of Supervisors hears appeals for contested assessments but the additional and more complicated appeals would be very time consuming, so the Board of Supervisors might have to consider having an Assessment Appeals Board for hearing appeals. This would mean recruiting and educating a board of five to hear and make judgments about the values of commercial property assessments.
Q: Proponents of the initiative say that the result will be an additional $1.2 trillion of assessed value for California by 2022. Wouldn't that be helpful for smaller counties, like Amador?
A: First of all, the $1.2 trillion figure is extremely optimistic and might be better described as unrealistic. Many commercial appraisers are going to have to be recruited, hired, educated and trained before any increases can be realized. It is generally believed that almost all of the increases will come in the large urban counties where large corporations and business centers are located. The business climate in the smaller, more rural counties is not nearly as robust as the larger counties and it is generally considered by many smaller county assessors that the initiative will actually trigger negative roll growth.
Q: So, are you saying small or rural counties won't realize increased revenues as suggested by the proponents of this initiative?
A: Many assessors in small and rural California counties are predicting that a split roll will result in a potential net decline in assessed values. They anticipate relatively few commercial properties will be subject to split roll valuation, negating the promised increase in property tax revenues. A survey of assessors representing small to mid-sized counties indicated that less than 10 percent of the commercial properties will be subject to split roll re-assessment as most properties do not have a market value in excess of the $3 million exclusion.
Q: How might this be applied to Amador County?
A: In Amador County we may have 1,600 commercial parcels, about 46 currently have assessed value in excess of $2.5 million. Of those, some are subject to welfare exemptions, and a few are subject to annual review, as their assessed values remain below their inflation adjusted purchase price. Most of the remaining properties have transferred recently, or are otherwise close to their market values. Finally, commercial properties that do exceed $3 million are not anticipated to increase significantly beyond the $3 million exclusion.
So, for this county, after deducting administrative costs for the additional work required, it could actually turn into a net loss in county revenues.