Candidates are listed in alphabetical order by last name:
Susan Ross (incumbent)
Q: As an incumbent, what have been your major accomplishments to this point as a school board member?
A: Thank you to the Ledger Dispatch for offering me this opportunity to share the incredible progress made for students in the Amador County Unified School District during my term as School Board Trustee for District 4. Among the countless positive changes, the highlights are: 1. Fiscal solvency and transparency; 2. Focus on increased academic achievement; 3. Implementation of social-emotional support, and; 4. Expansion of Career Technical Education (a.k.a. Vocational Education).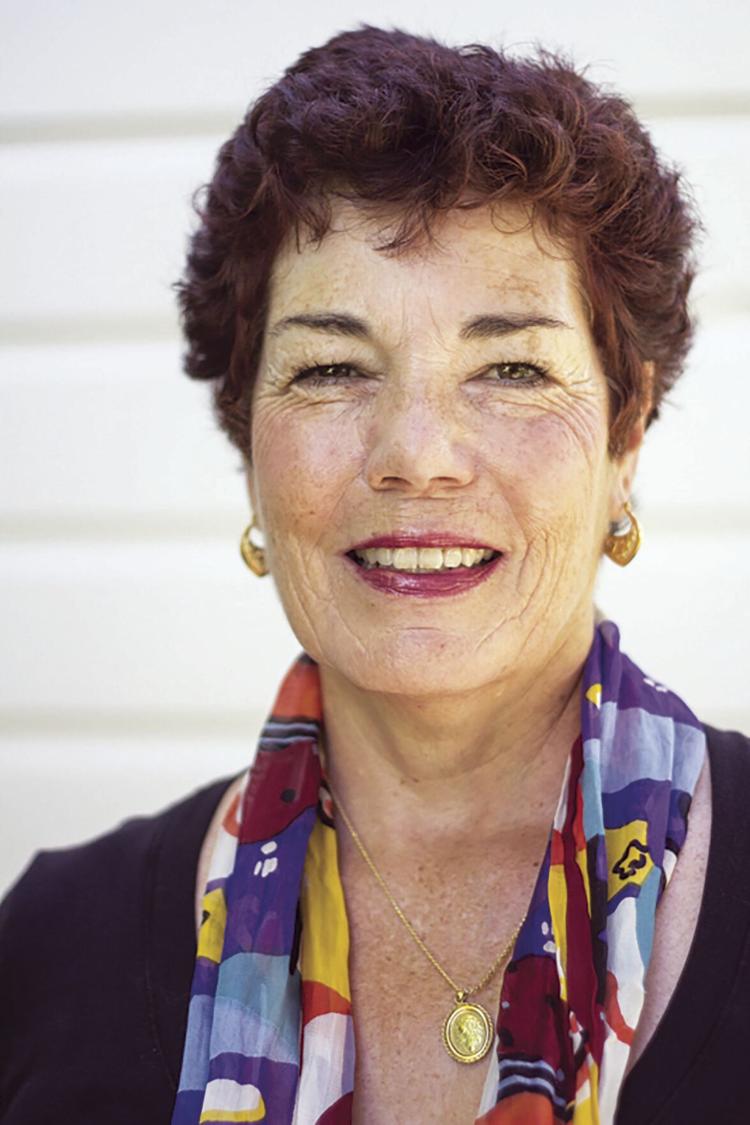 Prior to the arrival of current District Superintendent Slavensky, poor management and business practices created a fiscal situation of unfortunate impacts, which were initially unclear. The ACUSD Board of Trustees made tough decisions to right-size the budget and expenditures. ACUSD business management practices were updated. Within two short years reserves have grown by $2.5 million. Fiscal solvency is not only a prime responsibility of the School Board, but critical as we face an unknown economic future in California Schools due to the pandemic-induced recession. Feel free to contact the ACUSD Business Office with questions.
Our skilled, dedicated teachers and support staff deliver learning to our students. Therefore to ensure increased student achievement, numerous professional development offerings were provided, much of it focused on English language arts and math instruction. The board approved new high school graduation requirements including a history-social science elective, and a third year of required math and science. A dual enrollment program was implemented in which high school students can enroll in local community college classes. Arts education has been funded and expanded. Collaborative decision-making involving stakeholders is now common practice, giving staff, students, families and community an increased opportunity to participate in local public schools.
When developing goals and plans with district and community stakeholders, it became apparent that our students' social-emotional development and well-being was in need of support. In response, additional school counselors were hired, social-emotional curriculum was implemented and connections were formed with local community partners, which provide services to students and families. Training was provided for staff in Adverse Childhood Experiences, Restorative Justice, Universal Design for Learning, Positive School Culture, Trauma Informed Practices and the collaborative Multi-Tiered Systems of Support. Educating and nurturing the whole child creates confident and successful people.
The most exciting and rewarding aspect of the past four years is the implementation and expansion of the Career Technical Education Program (CTE), open to high school and Adult Education. CTE is the new improved Vocational Education. It consists of numerous career pathways students can pursue while also completing academic requirements for graduation. Upon completion, students can earn both a diploma and a CTE pathway certification. The pathways offered are: Agriculture Science, Agriculture Mechanics, Ornamental Horticulture, Food Services and Hospitality, Games and Simulation, Information and Support Services, Welding and Materials Joining, and Graphic Design. Recently acquired grant funding of $2 million will allow local CTE education to be expanded down to fourth grade and beyond high school for two years of internship opportunities!
Q: If elected, what goals would you like to achieve during your term?
A: If elected, I will continue to support all students in receiving the best education possible, especially those most vulnerable due to disabilities, homelessness, fostering, English language acquisition or poverty. Additionally, I will support increased math achievement, fully expanded arts education, cultural competency, facility improvements and thoughtful collaborative decision-making. I embrace any program, grant or opportunity which empowers our students to flourish and prosper. Ongoing fiscal solvency and growth of the reserve will remain a priority as we move through the current recession.
Q: What do you feel are some of most-pressing issues facing the school district on the whole, as well as specific issues facing District 4, and how would you address them?
A: The most pressing issue currently, of course, is the global pandemic and its effect on our teachers, students and their families in District 4 and throughout the county. I will continue to focus on ensuring that all students receive the materials necessary, including Chromebooks and hotspots, as well as a full curriculum and instructional continuity. Together we will prevail in this unprecedented effort and our amazing students will return to in-person learning when it is safe to do so.
In addition, the deteriorating condition of our aging school facilities continues to be a grave concern. The district simply does not have the revenue to modernize and rebuild. I am hopeful that this engaged community, which supports our youth, can come together and address this critical situation.
Q: Any issues you wish to bring up that haven't yet been discussed?
A: It is an honor and a privilege to serve our students, families, staff and community as the District 4 member on the ACUSD Board of Trustees. I have the background, experience, positive collaborative attitude, time, energy and desire to continue serving you with integrity. I respectfully ask for your support and your vote.
James "Jim" Whitaker (challenger)
Q: As a challenger, what qualifications do you have for a school board member position?
A: As an educator for 38 years with 35 of those years being right here in Amador County, I feel I am highly qualified. I have five children who have graduated from Amador County schools. I have acted as Department Chair, actively participated in many committees, such as the Local Control Accountability Plan (LCAP), which sets priorities and plans for the budget in order to provide services to our students based on community stakeholder input. I regularly attend and participate in bi-monthly school board meetings to represent the interest, concerns and perspectives of teachers and students.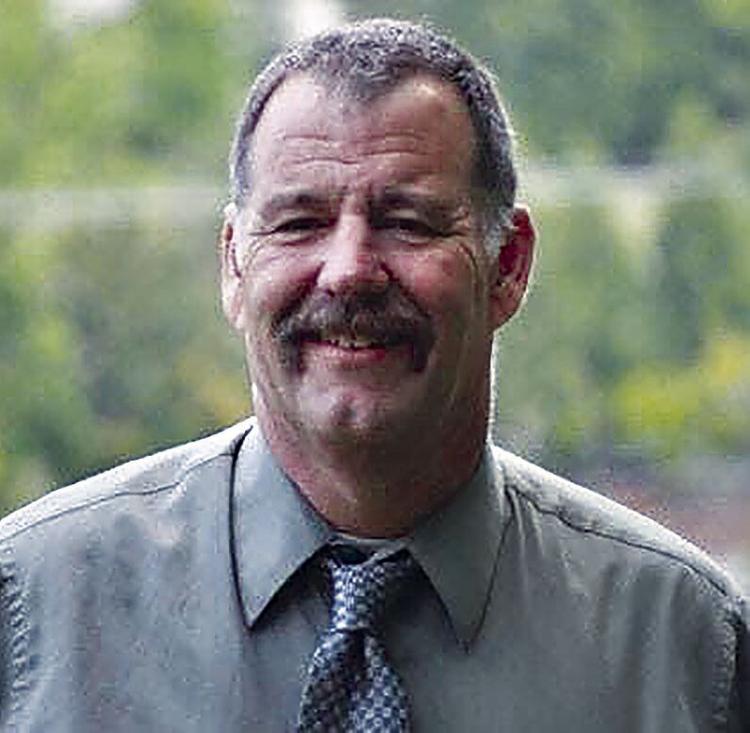 Q: If elected, what goals would you like to achieve during your term?
A: Building trust in the community by listening with an open mind to ensure all parties are represented. I will meet regularly with stakeholders – parents, support staff, teachers, classified staff, principals, everyone – in order to have a clear and full picture of what is working and where improvements are needed for our students and facilities. I have openly welcomed students with disabilities into my classroom and woodshop. It was important to me that these students developed the skills needed to obtain a job when they graduated. I hope to strengthen vocational education as our community desperately needs employees in the trade industry.
Q: What do you feel are the most pressing issues facing the school district as a whole, as well as specific issues facing District 4, and how would you address them?   
A: Aging facilities are one of our most pressing issues. How can we expect students to learn when our buildings are falling apart? I served on the committee that surveyed the facilities in the county and found that needs are extreme. It is imperative that we proactively and collaboratively identify and prioritize the most urgent repairs and upgrades needed and then we must develop and implement a plan to fund these projects. We need to work together as a board to not only inform the public on the conditions of our schools, but to build community trust in order to make those repairs. 
Ione Elementary, for example, is experiencing tremendous growth and is in need of incredible repairs. When capacity is reached, students will need to go to nearby sites, which are also near their limits. Constant oversight is required.
School budgets are confusing and need to be scrutinized carefully throughout the year with tough questions being asked about every decision. I want to work with the current board to make the school budget understandable to everyone in our community.  
I am not in favor of raising taxes, however with the condition of the schools and the repairs required, a bond measure may be needed. As a community we need strict oversight and a clear plan for those funds.
Q: Any issues you wish to bring up that haven't been discussed?
A: Yes, funding schools through passing a bond measure. I feel strongly that raising taxes to support schools should only be done as a last resort. Unfortunately, I believe this is where we are headed. A significant part of our community is made up of people who are retirees or live on a fixed income. Raising their taxes should only happen with their consent and only if there are no other avenues to raise desperately needed funds.
We have done a wonderful job preparing college-bound students with the academics they need and programs for students with special needs. But there is a tremendous need to help students who struggle, but not enough to get additional help. We need to identify and serve these students as well, as they are so often overlooked. No one child fits into every mold and I want to ensure we are providing the best for each individual student.
In closing, I look forward to representing District 4 and appreciate your vote and confidence in me.