Being 17-years-old, some might be quick to dismiss Gabriel Porras as a powerhouse video, production, and broadcasting expert. But that's exactly what he is.
"When I was twelve-years-old, I started SCW News, uploading a video about stolen Christmas decorations," said Porras. "I wanted to be like the people I saw on T.V."
From those humble beginnings, Porras kept up with SCW News on his YouTube Channel and started gaining recognition, fans and a following. Covering videos about news and sometimes big stories, Porras wrote, produced, directed, and starred on his news channel.
"In 2017 things began to change," said Porras. "I felt my calling was to become a journalist. I received training with on the job shadowing of local journalists, and purchased books to learn more about broadcast news."
That work paid off for Porras, as SCW News is a thriving space for Stockton to get information, as well as a place for Porras to practice and exhibit his storytelling skills. A Lincoln High School Senior, Porras is the school newspaper's Editor and Chief. The Lincolnian is a monthly newspaper given out to 3,000 student and staff members for free. Porras is also spearheading and developing a broadcast journalism program at the high school heading into his senior year of high school.
"It's been very rewarding, but I was looking for the next challenge and someone who would take a chance on me in a real news environment," said Porras. "I came over to Amador County and met with Jack Mitchell at the Ledger Dispatch and he was kind of like, where you been — let's get to work."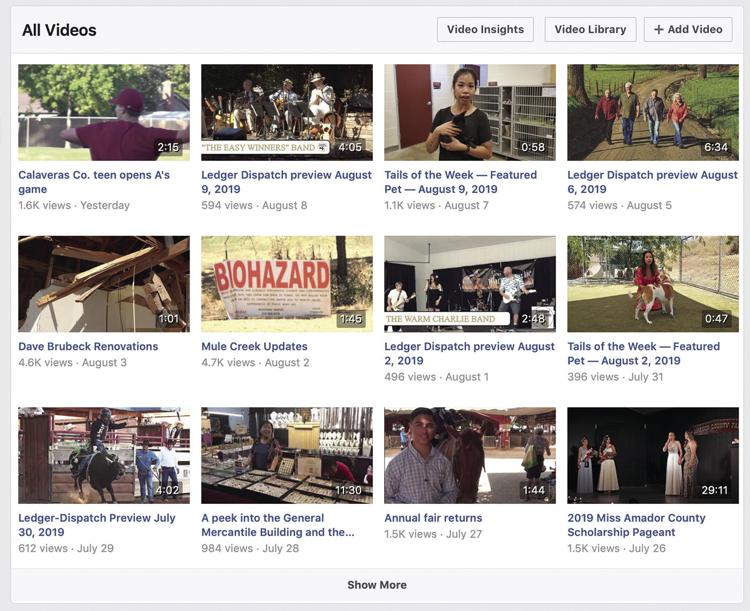 "Gabriel is one of those amazing people that has more talent at his young age than you will find anywhere," said Mitchell. "Our augmented reality platform, allowing the use of video and other features from print requires someone smart, with an ability to adapt, and a deep knowledge base. For me, it's really cool our newspaper can play video from our photos. However, unless that video is of the highest standard, builds and tells the story in a new way, and brings deeper meaning to the reader — we have failed. I want and need the best. Some may not have recognized a 17-year-old journalist and videographer as someone who could meet that goal. I see it, know it, and feel it. He'll build a great team, get videographers involved with the newspaper — or maybe I should say our media company — and bring more coverage, in new ways, to our region."
"I'm excited to work in a new market with fresh surroundings and with an intricate staff devoted to journalism and storytelling," said Porras. "It's been fun meeting everyone and covering stories. If anyone has anything they'd like to see covered, please email me at gporras@ledger.news."
"It's exciting to add a new dimension to what we can offer," said Mitchell. "I've learned a lot from Gabriel, and hopefully he's learning a bit from the Ledger Dispatch as well. I see Gabriel as a huge asset, and the future of journalism. We are very lucky to have been able to add him as a team member."