Editor's note: D.L. Gary-Pandol was engaged to Philip Haney at the time of his death in 2020.
Across the country, Philip B. Haney's professional colleagues as well as his friends have throughout 2020 and now 2021, asked me the same familiar questions: What have you heard? Why do you think Philip was killed and by whom?
It was a Friday, February 21, 2020. A Deputy Sheriff from Amador County Sheriff's Office (ACSO) phoned me to say Phillip was found with a single gunshot wound to his chest. He was on the side of a road, not far from where he lived at the time. The Deputy Sheriff said it was suicide. I knew it was not.
Philip made clear to me and others that if he were to be found dead, it would not be from suicide. Indeed, former Defense Department inspector general, Joseph Schmitz, as well as Philip's colleagues from Customs and Border Protection, some with former military and law-enforcement experience, made clear there were "people" who may want to kill Philip for what he knew from his intelligence experience and work at the Department of Homeland Security, (DHS). It became a serious concern, one that Philip would address in his book, "See Something, Say Nothing."
Following that phone call, I soon learned that the FBI came immediately to investigate Philip's death and remove countless items, including the gravel on the side of the road where Philip was allegedly found. Later, in July 2020, it was reported in a media release by the Amador County Sheriff's Office that stated in part:
"… we reached out to the Federal Bureau of Investigation (FBI) to assist in analyzing documents, phone records, numerous thumb drives and a lap top that were recovered from the scene and Mr. Haney's RV. Those items and numerous other pieces of evidence, were turned over to the FBI. The FBI has performed a forensic examination of these items. We expect to receive these reports within the next few weeks."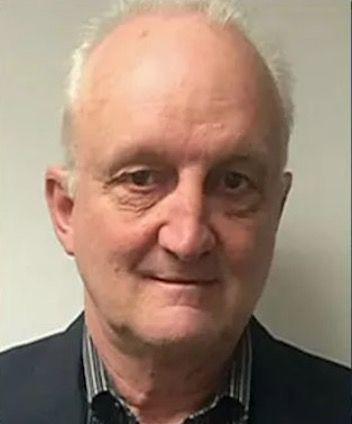 These reports, I am told by the lead investigator on the case, have never reached the ACSO. 
I myself then reached out to the FBI. They refused to respond. I was promptly cut-off after a phone call asking for any information that may be available on Philip's death.
The ACSO Undersheriff, Gary Redman, told the Ledger Dispatch that they are still waiting for a "few remaining pieces of forensic analysis" from the FBI in Virginia. What does this sound like, but July 2020 of last year all over again.
But if this is not enough to lead one to despair, consider what the ACSO gave to the FBI: all of Philip's documents, thumb drives, lap top, etc., which likely had information on FBI and DHS personnel, as well as other high-ranking officials who worked on behalf of a corrupt Obama-Biden administration. These are people who betrayed our nation's security. They deleted all of Philip's intelligence files on Islamic terrorists from national security databases. I believe that if the FBI and DHS had not dropped the ball on Philip's leads – American lives would have been saved.
My analysis was seemingly confirmed when a Department of Justice (DOJ) Inspector General's report was published last March 2020.
In it, DOJ IG Michael Horowitz found that the FBI had failed to follow-up on a number of terrorists – several of whom Philip personally investigated and considered a potential threat to the nation. They included the Islamic extremists who perpetrated the 2013 Boston Marathon bombing; the 2016 Pulse Nightclub attack in Florida; and, the 2015 San Bernardino, California Islamic terrorist attack by a husband and wife team, etc. As a result, 70 Americans were murdered. Philip had the evidence needed to go after those individuals. He also knew first-hand that DHS and the FBI had mishandled the evidence he had uncovered. This proved to be a dangerous combination both for the nation, and I fear for Philip.
But the FBI's failure should not surprise anyone. Recall that when Robert Mueller was the FBI director he removed hundreds of counterterrorism documents. Why? Look no further than the Democratic party. Political correctness had run amok in Washington and nation-wide – one must be "woke" in today's 21st century America.
This is evidenced by the new language the government required by DHS and FBI officials like Philip when identifying Islamic terrorists.
Note: Even as the Bush administration moved further-in-time away from the events of 9/11, the Bush team stripped Philip and other intel frontline officials of their ability to define the threat from Islamic terrorism. And under the Obama-Biden administration one could be harassed and prosecuted for putting two words together – Islam and terrorism. The Obama-Biden new name for terrorism became CVE or "Countering Violent Extremism."
As a charter member of DHS, Philip went to work in March of 2003 – on day one. Prior to 9/11, Philip was sent to work in the Middle East where he learned the culture, the language, and the severity and brutality of Shariah as people were mercilessly killed for failing to follow Koranic law. After 9/11, the United States government asked Philip to go to work for the newly created DHS agency whose purpose remains to provide, among other things, counter-terrorism intelligence work to prevent attacks to the homeland. Tragically, the Obama-Biden team turned against Philip for doing just that – his job.
To me and in the eyes of those who knew Philip, he remains a national treasure. He served the United States with distinction. As a counter-terrorism expert, he had tremendous courage and integrity, and was a man of great faith. He pursued Islamic terrorists out of a love and dedication to his country –the American people. He was beloved by myself, his friends and his colleagues for his self-sacrifice for the nation, and his compassion, humility, and generosity of spirit.
As Philip worked for DHS he came to know the first names of terrorists, their associates, their communication networks, their organizations, the radical mosques they attended, right down to the shoes they wore. His keen intelligence, his extensive knowledge of the Arabic language and culture and an uncanny ability to search for and uncover extremists was acknowledged and praised by his superiors as well as Congressional members.
Today one has to wonder how far Philip's life has influenced U.S. policy and the thinking of some of today's policy-makers. Case in point, during President Trump's administration, he issued an Executive Order to temporarily suspend entry of nationals from certain countries, such as specific Muslim-dominated countries like Iran, who have failed to follow U.S. guidelines on immigration to the United States. President Trump called for a worldwide review of nations who were determined to facilitate the flow of criminals, particularly terrorists, into America's homeland. It was an important contribution to U.S. national security.
And yet here we are one year later. An employee at ACSO who stated to me that he is the lead investigator on Philip's case texted the following to a friend: "My office has not determined the manner or cause in Mr. Haney's death therefore this is still an open investigation. There is no new information to release at this time."
The investigation into Philip's death should be a top priority. This is about a national security intelligence expert on Islamic terrorism who sought to save American lives and who was subsequently found murdered.
The ACSO told the Ledger Dispatch that they are still waiting for a few remaining pieces of forensic analysis out of the FBI in Virginia. Again, they said that last July 2020. 
While other news agencies have turned away from covering the investigation into what happened, I believe – like the Ledger Dispatch – that Philip's memory, as well as those he loved, and America, deserves answers.