Resident and Staff Status (Updated July, 29, 2020)
The information below is updated regularly to help ensure residents, family, and resident representatives are kept up to date on our current COVID-19 status. In the event of a positive case, Kit Carson Nursing & Rehabilitation Center has a mitigation plan in place to protect our healthy residents and team members. This includes immediately isolating residents with suspected or confirmed COVID-19. In addition, team members with suspected or confirmed COVID-19 are directed to stay at home until they are fully recovered.
Positive residents in-house: 18
Positive residents in hospital: 2
Suspected residents: 5
Positive employees: 9
Recovered employees: 3
Suspected employees: 2
Visitor Policy (Updated July 17, 2020)
We are currently unable to allow indoor visitation based on guidance from the California Department of Public Health (CDPH) and the current community spread in Orange County. Indoor visitors are only permitted when approved for certain compassionate care situations, such as end of life support, or for whom a support person has been determined to be essential to the care of the patient (medically necessary), including patients with physical, intellectual, and/or developmental disabilities and patients with cognitive impairments. We realize the importance of staying connected with your loved ones and encourage you to take advantage of the following visitation options:
Phone Calls – Need assistance getting in touch by phone? Please call us at (209) 223-2231.
Virtual Visits – To schedule a video chat or phone conversation, please call (209) 223-2231.
Window Visits – For assistance with arranging a window visit, please call at (209) 223-2231.
Outdoor Visits – To schedule an outdoor visit in our upcoming visitation booth, please call (209) 223-2231. For the safety of your loved ones and our team members, all visitors must adhere to the following outdoor visitation guidelines:
Visitation will be limited to two guests at a time and 15 minutes per visit, per day.
All guests will be screened with a questionnaire 24 hours prior to the visit as well as the day of the visit in addition to a temperature check prior to visitation.
A team member must be present to monitor all visits and disinfect the visitation area between visits.
Suspected or confirmed COVID-positive residents may not host visitation.
Visitors and residents must wear facial coverings at all times and maintain good hand hygiene.
Visitors must remain behind a barrier, at least six feet apart, with no resident physical contact, including handshaking, hugging, or touching of any kind.
What has Kit Carson Nursing & Rehabilitation Center done to protect residents and staff from COVID-19?
The team at Kit Carson Nursing & Rehabilitation Center has been coordinating closely with county, state, and federal agencies while implementing new infection control protocols as they are updated by CDC.
Below are several of the infection control measures we have implemented to prevent the spread of infections:
Staff members are screened daily upon entry per guidelines from the Centers for Medicare and Medicaid Services (CMS). The screening includes a questionnaire and a temperature check taken before direct resident contact.

Staff members experiencing respiratory symptoms or fever of 100.4 degrees or above and no known COVID-19 exposure are directed to stay home and self-quarantine 7 days for resolution of symptoms and must be afebrile for 72 hours.

Staff members experiencing respiratory symptoms or fever of 100.4 degrees or above and have a known COVID-19 exposure are directed to stay home and self-quarantine until a total of 7 days free of symptoms have passed or has been afebrile for 72 hours whichever is longer, or the employee has received a negative result on a COVID-19.

Staff members who have traveled out of the country to designated regions or returned from a cruise are required to self-isolate for 14 days prior to returning to work.

Staff hand hygiene compliance is monitored daily.
Staff use personal protective equipment (PPE) such as N95 masks, surgical masks, gloves, and gowns as prescribed by local, state, and federal guidelines.
Staff have been trained on the most current information and guidance from CMS, Centers for Disease Control (CDC), and the California Department of Public Health (CDPH).
Facility access has been limited to one entry point.
Infection prevention signage is posted at the entrance and throughout the facility.
Based on direct guidance from CMS, visitors are not currently permitted except for end-of-life, compassionate care situations.
Essential personnel are screened prior to entry requiring completion of a questionnaire and a temperature check. Those exhibiting a temperature and/or respiratory symptoms will be denied entry.
Essential personnel are monitored for compliance with our enhanced visitor precautions.
Residents are provided up-to-date education on the COVID-19/Coronavirus guidelines and all mandated restrictions imposed by CDC, CDPH, and CMS.
Residents are monitored daily for fever and respiratory symptoms.
---
Are residents and resident representatives notified if a resident or staff member contracts COVID-19?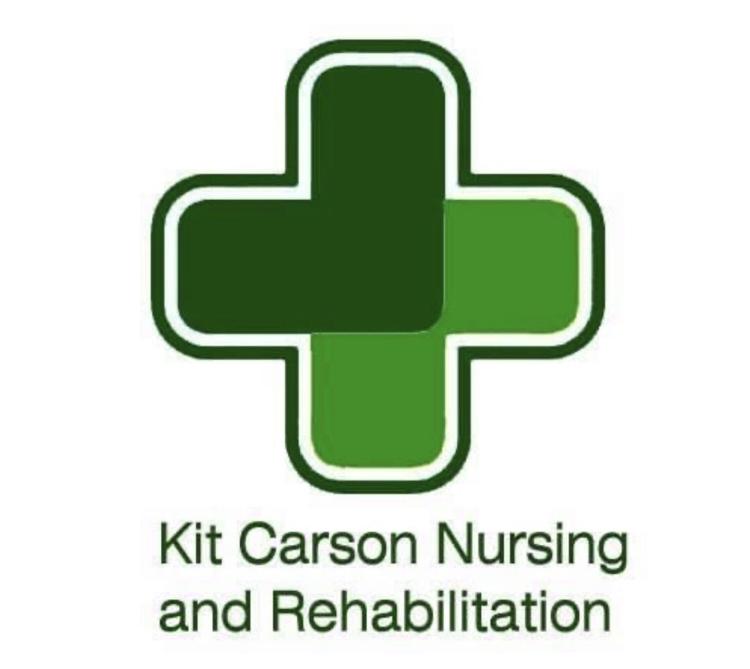 Yes, to help ensure transparency and in accordance with the California Department of Public Health (CDPH) guidelines, it is our policy to notify residents and resident representatives by 5:00 pm the next calendar day after the occurrence of a single confirmed infection of COVID-19, or three or more residents or staff with new-onset of respiratory symptoms that occur within 72 hours. If you are not listed as a resident representative on the medical record and would like to be, please contact our social services team.
---
What must essential personnel do to keep patients safe? 
Essential personnel must follow the following precautions:
Wear Personal Protective Equipment (PPE), such as facemasks, as prescribed by the facility
Clean your hands upon arrival and after leaving
Cover your cough or sneeze with a tissue or sleeve
Clean your hands after coughing or sneezing
Avoid close contact with people who are sick
Avoid touching your eyes, nose, and mouth
---
Are you accepting personal protective equipment (PPE) donations?
Yes, we are currently accepting new/unused PPE such as disposable face masks of all kinds, N95 masks, face shields, and disposable or reusable isolation gowns. If you are a local business or individual and have access to any of these items, please give us a call.
---
Can I deliver food/drinks to residents?
Outside deliveries including food/drinks must be coordinated with the Social Service Department and left in the designated bin outside the Center.
---
Where can I find additional information? 
Please visit www.cdc.gov for up-to-date information regarding COVID-19.