There is a lot of discussion about what America should be, who should lead it, and what its people should look like. Although there is much political debate, no one is arguing about the clear divide in our country and the importance of the upcoming presidential election. For this reason, Amador County photographer Kelly Curtis and hair and makeup artist Jenny Oxier-Hespelt started their project, "The Flag Series."
By photographing, interviewing and documenting people from different ethnicities, religions, socioeconomic statuses, the LGBTQ+ community, and more, they are hoping to promote a patriotism for America that is diverse, inclusive and tolerant of all people. They hope to encourage all voices, regardless of their beliefs, to vote.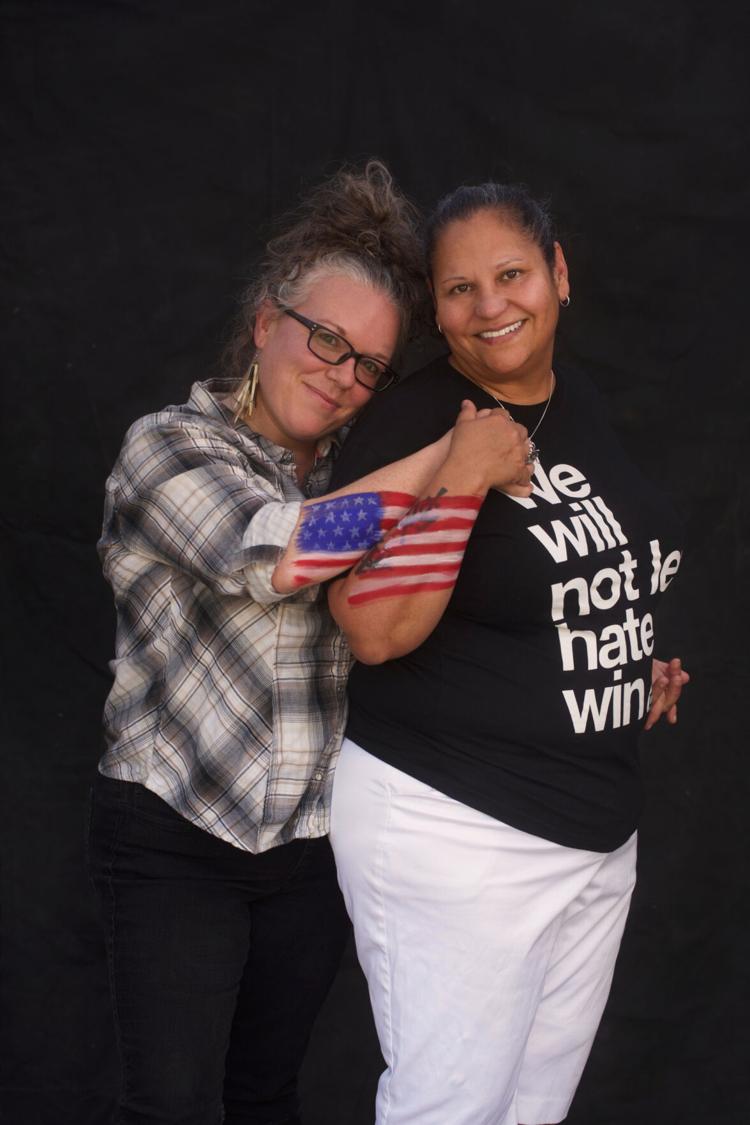 In Pioneer on Thursday, September 3, Kelly and Jenny invited a couple people to pose for a still photo while interacting with or wearing the U.S. flag in whatever way they chose: earrings, headband, shirt, body paint, etc. More people showed up than expected, all wanting to show support of the project and participate in it.
Abiding by COVID-19 guidelines with all participants wearing a mask and keeping a distance of greater than 6 feet, people lined up to take a photo. First, participants got camera ready with Jenny, who did hair and makeup touch-ups. Next, they made their way to Kelly, who was ready with her camera to shoot their portrait. After photographing each subject, Kelly and Jenny asked a few questions about patriotism and what it means to each person – Do you consider yourself a patriot? Are you going to vote? Are you proud to live in this country?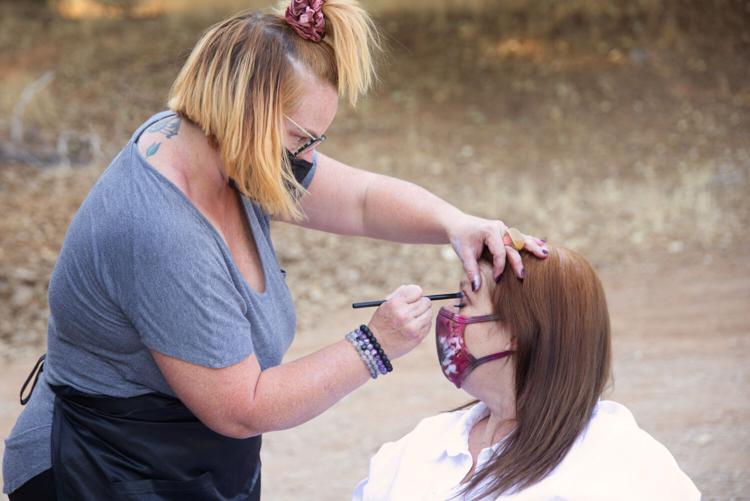 While the crowd was diverse, the overwhelming answer was, "I love living in America and it's the best place to be. I am going to vote for the change I want to see."
Being patriotic is not exclusive to any party. For Curtis and Oxier-Hespelt, the amount of diversity represented in one flag is what sparked the idea for "The Flag Series."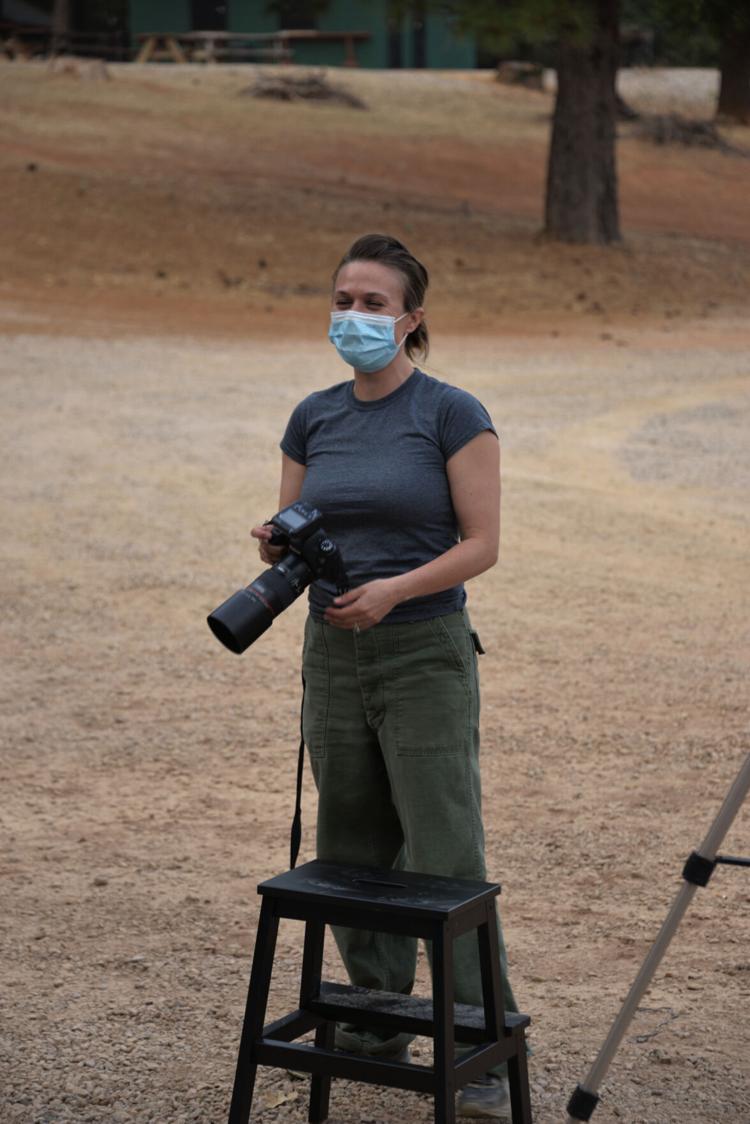 "The project is about becoming a bigger body of people, acknowledging our different roots and different needs, and being proud of that," Kelly Curtis said. "It's a good thing. It makes us stronger."
To continue "The Flag Series," Kelly and Jenny have scheduled shoots in Reno, Roseville and Auburn with the possibility of more in the Bay Area and Sacramento. Inviting others to interact and follow along in their journey, the photos and stories of participants are posted on their Instagram page @theflagseriesvote.
"I've gone a bit back and forth on this project myself about whether I am a super gung-ho patriot and all about America, and it sort of boils down to … I am," Kelly Curtis said. "I love living here. I am a patriot. I feel like patriots have a duty to fight for what's good in our country. I think that's where this project comes from within me. It's adding my voice to the arc of change that I would like to see in my country."