An early morning fire in Ione on Monday leaves the Ione Post Office shuttered.
The City of Ione Fire Department was dispatched to a smoke investigation in the area of Buena Vista Street and Main Street in Ione on Monday morning at about 4:30 a.m.  
Upon arrival, crews found the source of the smoke was coming from an apartment directly above the Ione Post Office, off of West Jackson Street.
The incident was upgraded to a 1st alarm Commercial Structure response, which increased the number of fire units to two chiefs, 13 engines, one Ladder truck and one support and a total of 32 fire personnel.
The first in engine crews were able to quickly locate the seat of the fire and confined the fire to two rooms of the apartment.
Additional crews assured no extension occurred to the adjoining building and assisted with extensive salvage and overhaul of the materials inside.
Extensive damage occured to half of the apartment and water damage to the 1st floor area of the post office.
The post office will be closed for clean up, but the postal service will still be delivering the mail through a coordinated effort between Ione and Jackson Post Offices.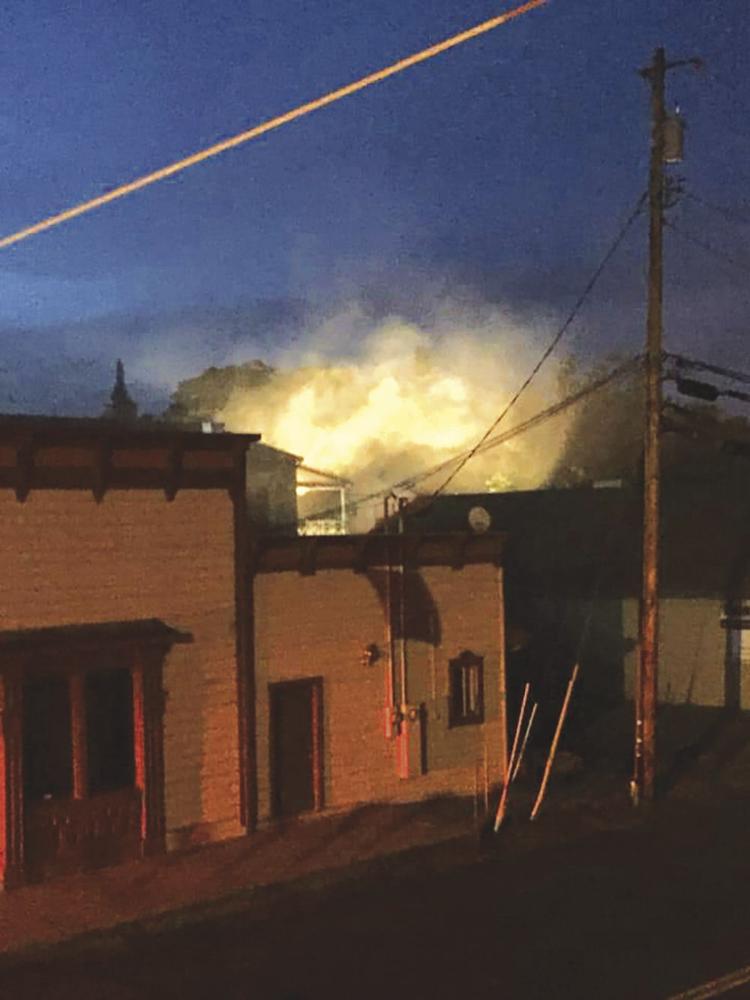 All streets closed during the fire were reopened shortly after. 
Damage is estimated at $200,000, and the cause appears accidental and is under investigation. There were no injuries, and the apartment was not occupied at the time of the fire.
Responding agencies were City of Ione, City of Jackson, Sutter Creek Fire, Mule Creek Fire, Jackson Valley Fire, AFPD Batt# 20, Cal Fire, BV and CAL FIRE Local.