Missing man and Marine Corps veteran Shannon Scott's vehicle was last seen on Sunrise Boulevard on August 29, 2018, according to detectives. Scott left Wilseyville for an appointment at 11 a.m. that morning, but never made it to the appointment. Detectives confirmed that his vehicle, a  2014 white Fiat, was identified traveling northbound on Sunrise Boulevard from Highway 16 around 12 p.m.
 It wasn't until the late morning of August 31, that his daughter Shaylee Scott reported him missing, almost two days after he was supposed to return from his appointment at the Sacramento Veterans Affairs Medical Center in Rancho Cordova. The most recent activity on Scott's phone was at approximately 3 p.m. on August 30 at a location near Sloughhouse on Highway 16.
After months of detectives, law enforcement and search parties looking for clues as to Scott's whereabouts, detectives and a forensic team from the Department of Justice served a search warrant on February 24, 2019 in relation to possible financial crimes at Scott's residence where his daughter Shaylee and her four kids were staying, according to Calaveras County Sheriffs.
During the search warrant, a firearm was found in a dresser drawer of Shaylee's bedroom, along with additional firearms found in the basement of the residence, according to Calaveras County Deputy District Attorney Brad Jones. Shaylee was arrested and charged with felony violation of probation, felon in possession of a firearm and felon in possession of ammunition. She was booked into the Calaveras County Jail with no bail set initially.
 Judge Timothy Healy then set her bail at $95,000, pending the anticipated transfer of Scott's Amador County identity theft case to the Calaveras County Superior Court. During her arraignment on March 4, Shaylee pleaded not guilty to the charges related to the firearms and ammunition.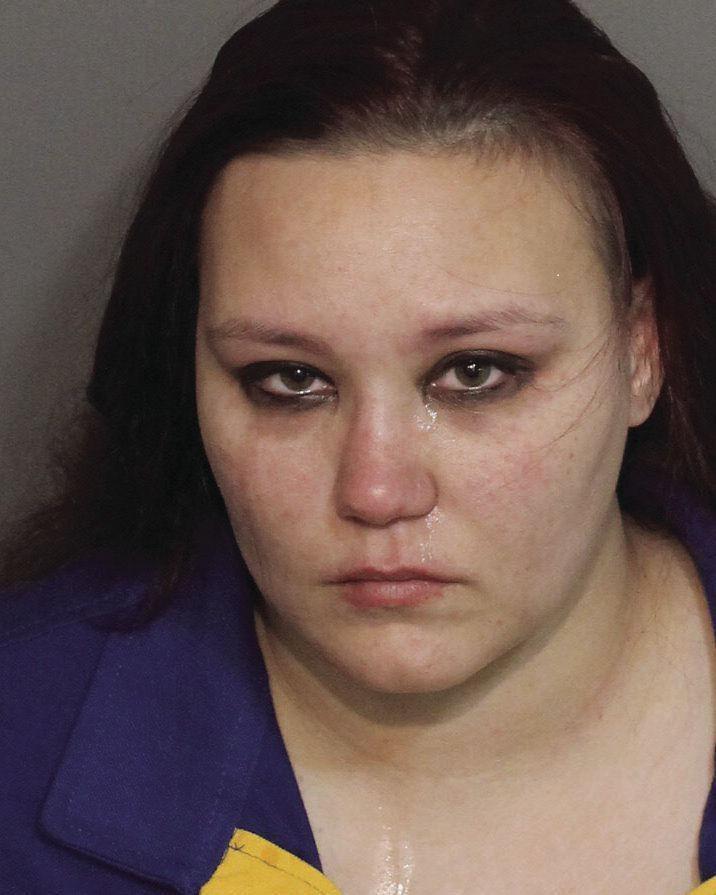 Public Defenders Tony Salazar and Leigh Fleming tried arguing that Shaylee is a mother and that she has no known history of violence; however, Shaylee is on probation for 36 months for using a 91-year-old veteran's credit card, who she was caring for at the time, to pay her own bills back in March of 2018. She also had a case in Amador County for identity theft.
Judge David Sanders expressed during the arraignment that he is concerned about public safety and that he thought no bail was appropriate in the violation case, and granted Calaveras County Deputy District Attorney Brad Jones' request to set no bail. It was reported that Shaylee began to audibly cry towards the end of the arraignment.
Shaylee is scheduled to appear in court for a pre-preliminary hearing on Monday, March 11.
The Calaveras County Sheriff's Office is seeking the assistance of anyone who may have observed a 2014 (white) Fiat travelling in the area of Jackson (Road), Sunrise Boulevard, or Calaveras County on or around August 29, 2018.