The Amador Board of Supervisors have approved the hiring of sixteen new public safety positions with funding provided by the new Buena Vista Casino.
Under the intergovernmental agreement between the Buena Vista Band and Amador County, the now-under-construction casino outside of Ione will provide $2.6 million annually for law enforcement. The supervisors approved a variety of new positions with the funding, including six new Sheriff Deputies and six other Sheriff's Office jobs, including a sergeant, detective and a dispatcher, three new assistant district attorneys and two new DA investigators, as well as an additional probation officer. The positions are expected to be filled by the time the casino opens at the end of April.
The supervisors also approved a measure to freeze their own salaries in place. Currently, the supervisors make $61,000 per year, determined as 35 percent of what a superior court judge is paid. The supervisors had not increased their pay for a nine year period ending in the 2016-2017 fiscal year. The change comes in reaction to the recently released grand jury report, which suggested that more maintenance of the the county's roads could be paid for if the salaries of the supervisors was reduced.
The board also held discussions on the possible future uses of the county-owned property on Wicklow Way. The 200-acre property stretches south from the current Walmart and former Kmart buildings to the eastern edge of the Argonaut High School campus, and includes land zoned for single-family, multifamily and commercial development. Originally purchased by the county as a future site of a new county jail, with the county now electing to remodel the existing jail, the future of the property is very much up in the air. While Supervisor Frank Axe advocates for a homeless shelter, Supervisor Forester had called for a master plan to see the property privately developed and Supervisor Oneto called for the consolidation of all the county's facilities on the property. An additional expense is the extension of services such as sewer and water to site, previously estimated to cost up to $8 million.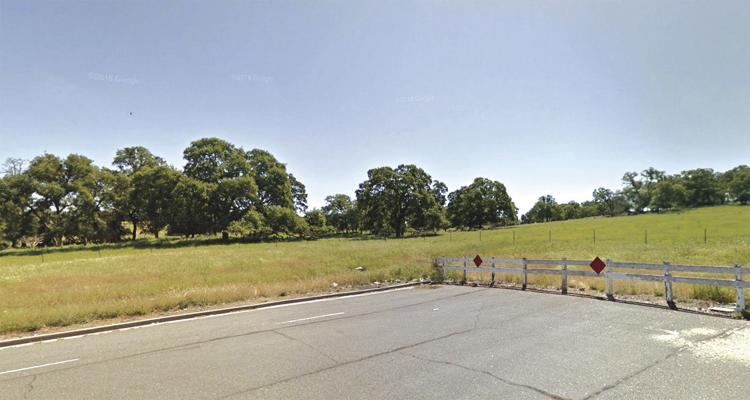 Finally, the board discussed possible hiring of a Economic Development Director, but did not take action as the board remain divided on if the position should be a regular employee of the county or a consultant.