So often people go about their days without stepping back and looking at the whole picture. A change or a loss, a miniscule triumph or great defeat leads us always to a next step. Along the way, we rarely realize the impact we have on our own lives, the lives of others and the world around us.
In the 1930s, Harold Colburn and his wife Marie came to Amador County. Harold was raised in Turlock and worked in drugstores while growing up, later attending UCLA and becoming a pharmacist. While working at a pharmacy in Atwater, Marie worked next door as a telephone operator. Eventually the two met, got married and moved to Mariposa, where Harold began getting involved in local politics, helping start the first high school in Mariposa County.
After a few years, the Colburn's moved to Amador County where they bought the drugstore in Plymouth. Becoming very involved in the community, Harold became a school board member, county supervisor, city councilman and Mayor of Plymouth. Among his various titles and successes, Harold is considered the "Father of the Amador County Fair," where he served as the first chairman and remained on the board for 44 years, serving as president for more than 25 years. He also spent a lot of time concerned about Amador water sources and served on the Amador County Water Agency, helped form the Amador County Hospital, museum and airport.
Harold and Marie lived on Main Street in Plymouth and had five children. Among the five, three became involved in local politics: Jon and Gary Colburn, and Marla Moreno Colburn. Their son, Jon Colburn, remembers the whole family campaigning for dad – spending hours addressing mailers and going door-to-door. Jon's involvement sparked his own interest in community service. In 1956 at age 16, Jon became City Manager of Plymouth, making $1 a year.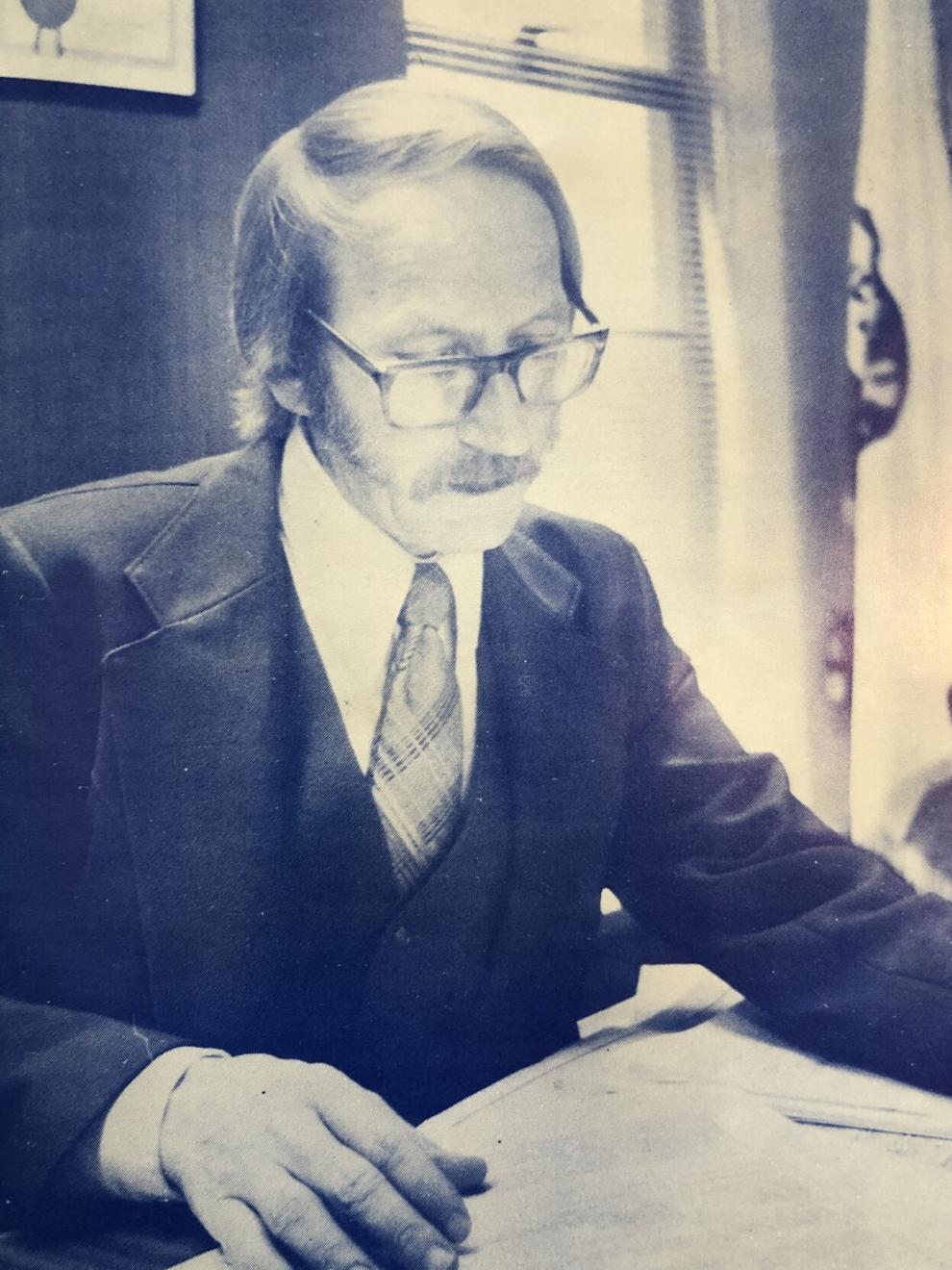 A man from Sutter Creek who was involved in the news media reached out to the New York Times about Jon's position. Soon, a reporter from The New York Times came to Plymouth to speak to Jon, who had just become the youngest city council member in the country. After a couple years of serving as city manager, Jon attended University of Nevada to study Nuclear Engineering.
"I was doing well until I pledged to a fraternity," Jon said. "Then it went downhill from there."
After leaving Nevada, Jon's family talked him into going to pharmacy school in Salt Lake City. While elections were happening for school senate, Jon and a few of his friends put together a last-minute campaign and although Jon had only known a few students at the school, he won the election by a landslide.
Chemistry proved to be outside of Jon's interests, so he transferred to San Francisco State University. While walking down Market Street in the 1960s, Jon walked into the campaign headquarters for John F. Kennedy and decided to drop out of school in order to campaign for Kennedy in California.
Later, Jon began working in construction in Arizona. In 1978, people in Amador wanted Harold to run again for county supervisor. When Jon got word of this, he told his dad that he had already spent so much of his life in service and should step down. Jon came back to Amador two days before the filing deadline to run for county supervisor. He found that no one was running against his dad, so he decided to and won by 60 percent of the vote.
Jon served one term as county supervisor and decided to step down after being talked into running for congress. Although Jon ran a good campaign and was voted well, he lost the congressional race. Jon got back involved in Amador County politics in the 1990s and in 2004 he ran for a seat again on the Plymouth City Council, where he served for 15 years. In 2020 at age 81, Jon finally stepped down from the city council.
During his time of service, Jon prioritized the Arroyo Ditch, trying to maintain the water rights for the City of Plymouth. Out of his passion and love for the community, Jon always fought to lower the water and sewage rates for locals, and wants to ensure the elderly and widows are protected and cared for – after surveying Plymouth, Jon found that 18 percent of the city's population are widows over the age of 62.
While there is a lot of outside push to develop and grow Plymouth, Jon hopes the long-time locals and people integral to the community and culture of Amador County are always considered.
"Everyone is chomping at the bit to develop this land, but hopefully they do it in a manner that doesn't drive our locals out of town, drive these widows out of their houses to someplace else because they can't afford to live here," Jon said.
While Jon is the last "Colburn" to serve in Amador County, his family's legacy of service continues. Jon's daughter, Jamie Lubenko, is the current chairman of the Amador County Fair and plans to continue and progress her community involvement. Jon's nieces and nephews also hold various titles on different boards in Amador County, among them are Sutter Creek Fire Chief Dominic Moreno and Stephanie Moreno.
The common thread throughout the Colburn family has been a passion for the community and a love of service that carries on.