This Sunday will be one year since Phillip Haney, a Department of Homeland Security (DHS) whistleblower, who was an outspoken critic of the administration of former President Barack Obama, was found dead on Friday, February 21, 2020, in Amador County.
Haney's body was found in a park and ride area off of Highway 124 near Highway 16 (outside of the cities of Plymouth and Ione), a busy stretch of state highway used as a travel route to and from Sacramento. The location was less than three miles from where Haney was living.
Haney, who had worked for the DHS for about 15 years, was the author of "See Something, Say Nothing: A Homeland Security Officer Exposes the Government's Submission to Jihad." In November of 2019, Haney had contacted the Washington Examiner about plans to publish a sequel to the book. Several sources confirm that Haney's next book was going to go into the "deep swamp" and was going to "name names."
Haney had moved to Plymouth from the Washington D.C. area in 2019, as according to sources he was seeking a more quiet, rural setting to live and work on his next book, which was planned to be released in the spring. Plymouth was an ideal location as Haney had family in the Sacramento area, and Washington D.C. had become hostile in the wake of his whistleblower activities. Sources believe that a manuscript of the book was likely in Haney's RV, as well as on a thumb drive, carried by Haney at all times.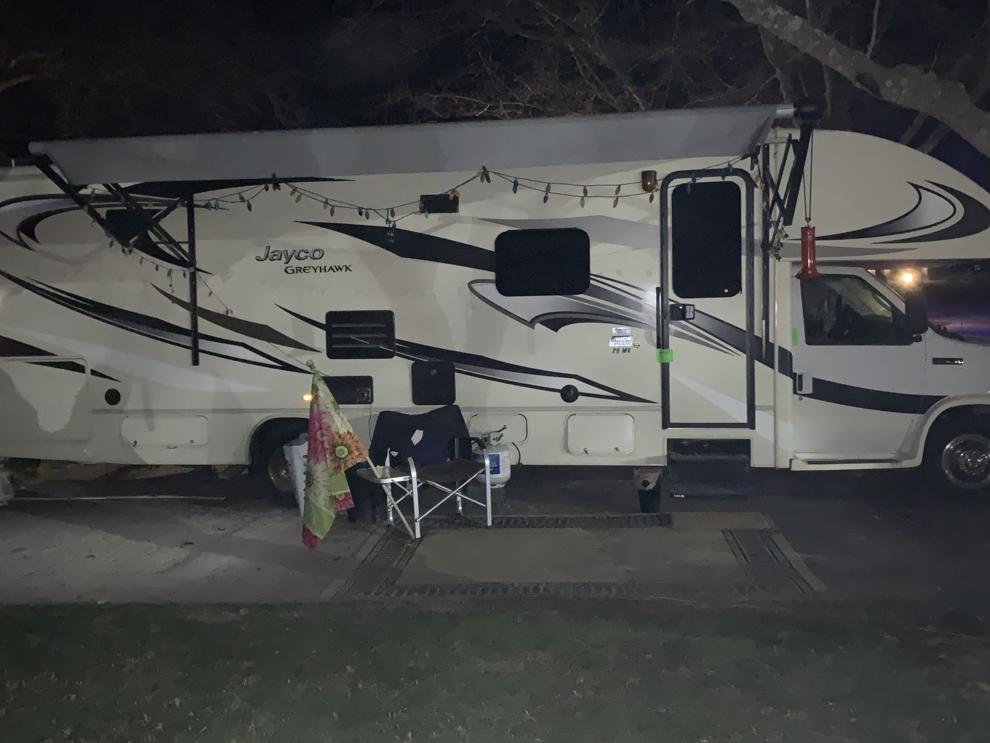 A year ago, the Haney case attracted national media attention from media outlets such as Fox News and conservative figures, such as radio talk show host Glenn Beck put out statements on the case, questioning Haney's death. Friends noted that he was in very good spirits, was looking forward to getting married, and making plans.
"The last time I met with Philip, he literally said, if I end up dead, know it won't be from a suicide," said a close friend on the condition of anonymity. "Weeks later, my friend is dead. I think that speaks volumes."
The Amador County Sheriff's Office (ACSO) has been the lead investigation agency in Haney's death. They called in the Federal Bureau of Investigation (FBI) to assist in analyzing documents, phone records, a laptop, and numerous items.
For its part, the ACSO has stated that no answers or updates would be given or released until all the materials have been processed, examined and analyzed and the investigation is completed in its entirety. Then, and only then, will information regarding Haney's death be released.
One year later, still no answers and the national media surrounding and covering Haney's mysterious death have fallen silent and moved on. Meanwhile, the Ledger Dispatch has made calls nearly every week with little or no results.
On February 18, the Ledger Dispatch contacted the regional office of the FBI in Sacramento, who once again declined comment stating that the ACSO was the lead agency. The Ledger Dispatch contacted the ACSO.
"We are waiting for a few remaining pieces to be analyzed out of Virginia," said ACSO Undersheriff Gary Redman. "We had a meeting last week and were told they are in the 'que' to be analyzed but no estimated time of arrival. Once we get everything back we will review and put this whole case out."
One year later, friends and family grieve the loss of their friend, Phillip Haney. The Ledger Dispatch will continue to cover this story and contact officials until the full findings of the investigation are released.