Pacific Gas and Electric announced Wednesday, October 23 they will be moving forward with the Public Safety Power Shutoff. The company began to shut power off in the Sierra Foothills beginning at 2:00 p.m., 3:00 p.m. in Lake, Mendocino, Napa, Sonoma and plans to begin power shutoffs at 1:00 a.m. in San Mateo and Kern Counties.
PG&E stated in their release that they anticipate the winds should end around noon on Thursday, October 24 in the Sierra Foothills, North Bay and San Mateo County and around noon on Friday, October 25 for Kern County. After the winds have subsided, PG&E will begin inspections.
However, on Wednesday morning, the company's website continued to provide conflicting information. A link provided by text message alert directs users to information allegedly updated at 3:00 p.m. on Monday, October 21. Users accessing the website via pge.com are directed to information updated on Tuesday, October 22 at 11:00 p.m.
Neither lists new information, despite the warning issued in Wednesday morning's text alert claiming PG&E has turned off or will be turning off power. Customer Resource Centers will be up and running on Thursday from 8:00 a.m. to 8:00 p.m.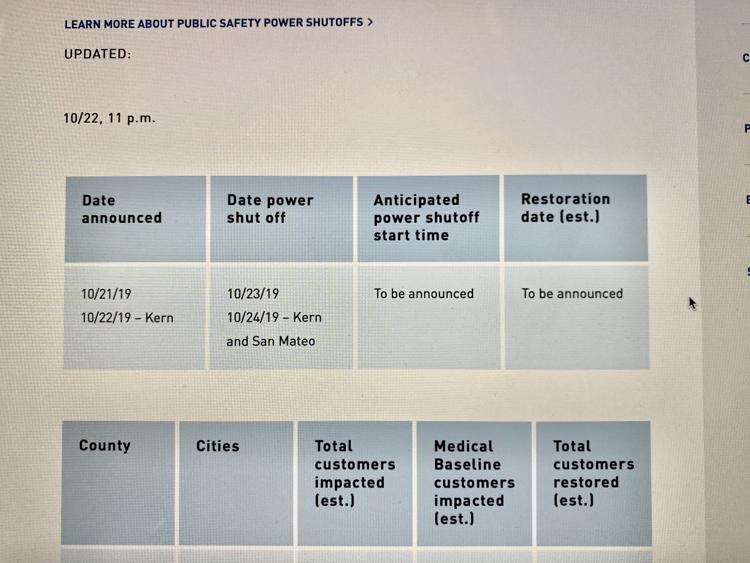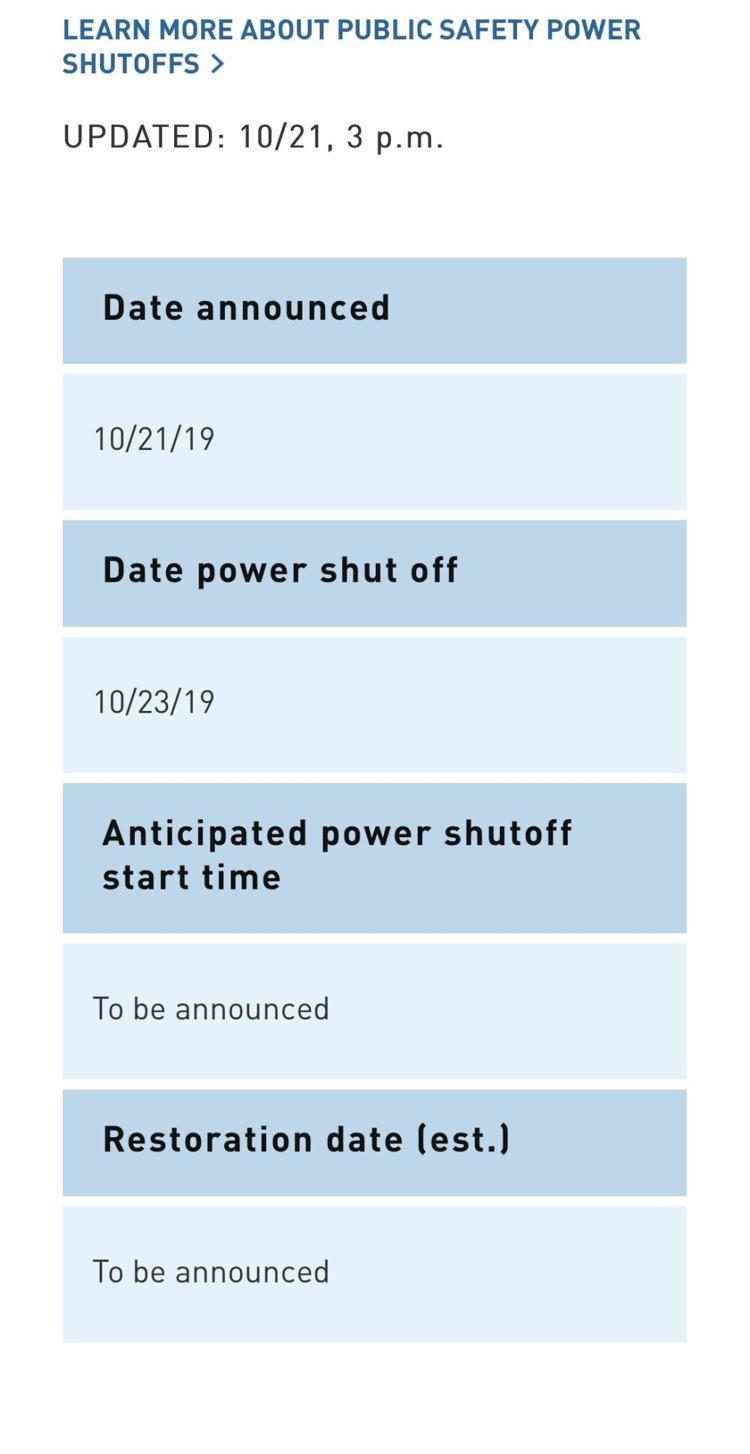 Amador County's CRC will be at Mace Meadows, 26570 Fairway Drive in Pioneer and Saint Kathrine Drexel Catholic Parish, 11360 Prospect Drive in Jackson, if the power is shutoff. Calaveras County will have CRCs at Meadowmont Shopping Center, 2182 Highway 4 in Arnold; Black Bart Players, 580 South Algiers Street in Murphys; and Veterans of Foreign Wars Post 3322, 202 Spink Road in West Point.