Thursday, October 15, 2020, the man pictured below entered a Sutter Creek bank and demanded money. He fled the bank with an undisclosed amount of money.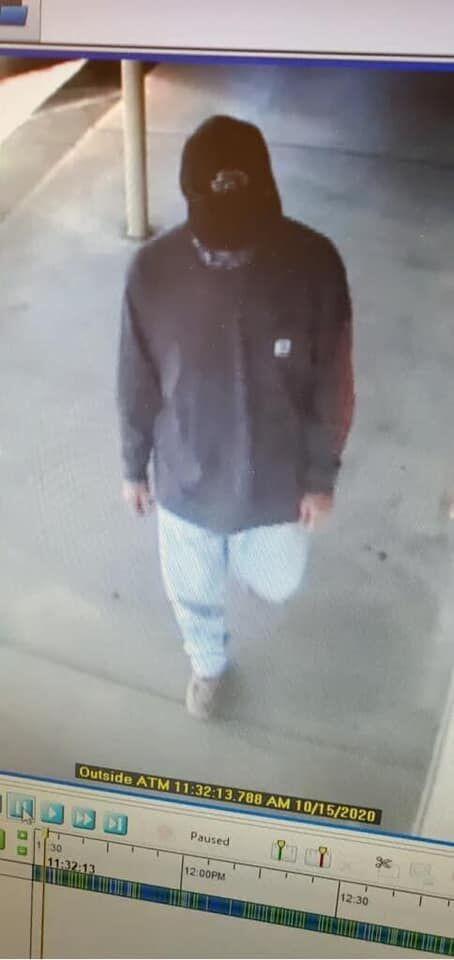 He fled on a bicycle which has since been recovered. SCPD states his clothes are fairly recognizable.
Sutter Creek Police Department (SCPD) appreciates your help in identifying this suspect. If you see him, please call 911 and do not approach him.
If you have information about this crime, please call SCPD at (209) 267-5646. You can also share information about this crime with the Amador County Secret Witness program at (209) 223-4900.