Part 1 of a Series on the Homeless Crisis in the Region
 Amador County's vagrancy conundrum is plaguing local business owners and residents, stirring safety concerns and leaving unanswered questions.
Maura and Bart Gillman, owners of Mel and Faye's Diner, 31 Highway 88, Jackson, have found themselves taking extra precautions to mitigate the new-found headaches they consistently encounter on a day-to-day basis.
The destitute have taken to the Mel and Faye's Diner porches, leaving behind various items like coolers, walking sticks and even a used needle, all within the past week.
However, the paupers have also taken items from the diner, walking off with cushions from outdoor chairs, a keg of beer and Christmas decorations, despite an extensive video surveillance system.
"We can't put things outside to make our business look good because it gets stolen," Maura Gillman said. "It's exhausting for both of us and we just don't know what to do."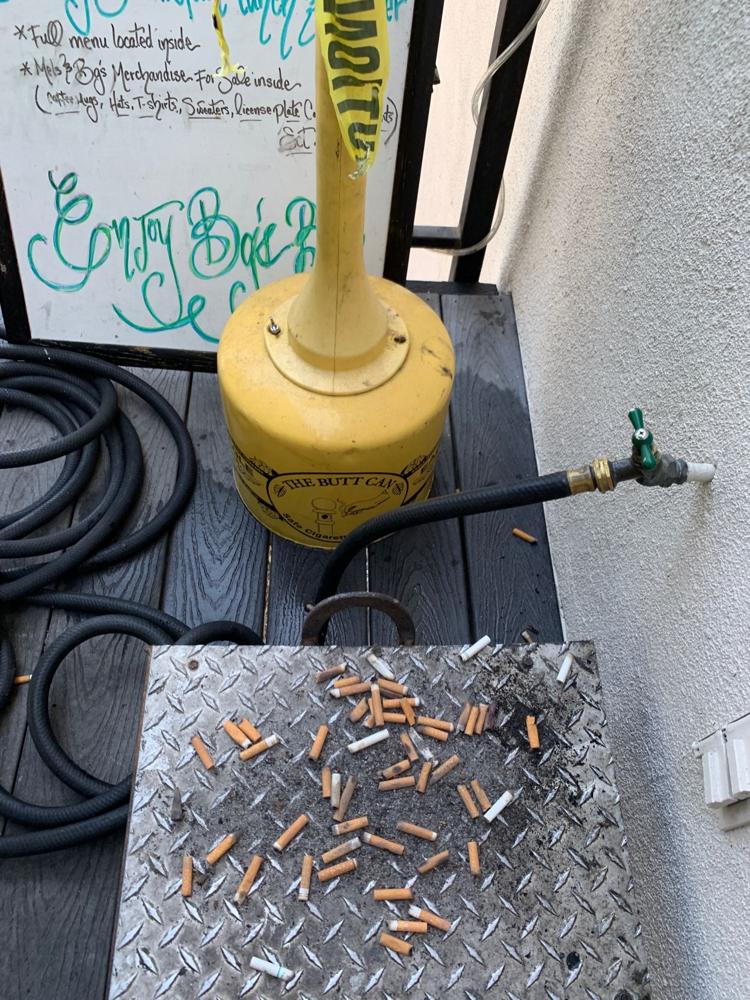 The Gillmans frequently leave their business late at night or in the early morning hours, finding people digging through the dumpster or loitering on the property. Vagrants have also began dumping the smokers towers, leaving cigarette butts strewn across the ground. Bart has found his primarily nocturnal visitors utilizing resources, as well, plugging in devices to outdoor power outlets and using water spigots.
In many encounters, vagabonds have been uncooperative and aggressive. In one such encounter in Jackson, Maura Gillman was approached by a homeless man, who was covered in blood, asking for beer and money after dark.
The frustrations have led Bart and Maura to take preventive steps at Mel and Faye's and at the Jackson Cinemas building – another property they own – like emptying outdoor garbage cans, reworking landscaping and are considering installing caps on outdoor outlets.
"I used to feed people who I thought were down and out," said Bart. "Now I don't want them around."
Just in the past six weeks, Maura has dealt with five homeless encampments behind the landscaping at the Jackson Cinemas building. She has also been contacted by many local residents concerned about threats made against their children while leaving the theater for food and money.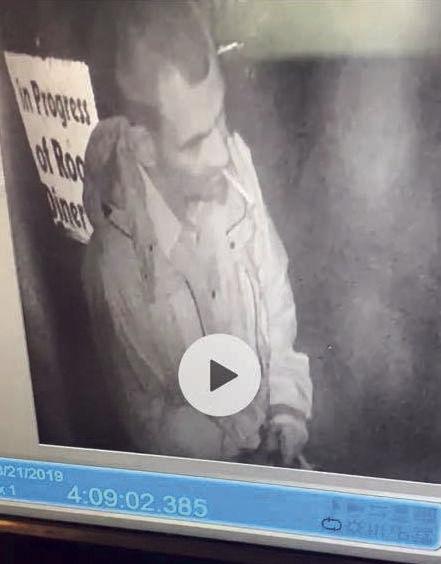 Bart Gillman tries to attend meetings covering the homelessness in Amador County and recalled an assertion that most of the vagrants are local, Amador County residents. He stated he didn't believe that assertion and thinks the majority are from outside the county, a thought shared by Maura.
"Some are from here," said Maura, "but the majority are not."
In conversations she's had with the more amenable vagrants, a few have confessed to telling out-of-area friends to come to Jackson. However, a report prepared by the Amador County Homeless Task Force in September 2018 states that an outreach committee held a Homeless Resource Fair in May 2018, helping 61 homeless people. After looking at the data they gathered, the ACHFT found that 99 percent of the vagrant population were from Amador County.