While various jurisdictions seek solutions to the homeless crisis in the City of Jackson and Amador County, local churches are taking a more direct approach. With the help of St. Vincent de Paul Society, churches hold dinners and offer assistance through their hotline and outreach program.
"It's worse in other areas, like Sacramento, but we have our own little problems," said St. Katharine Drexel Deacon Jaime Garcia. "I'm not one to just sit on my hands … we're just trying to find ways to support (the homeless)."
The St. Vincent de Paul hotline (223-5865) is available to call any time for those who need help and it is monitored daily to return messages if someone doesn't answer immediately. Additionally, those involved with the society attempt to help the homeless in any way they can, through direct assistance or referring people to the available services offered through the county or city.
"They are people," said Garcia. "I may not have the skills to help their specific needs, but I can build trust and let them tell me what is on their minds."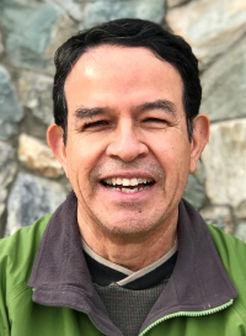 Garcia went on to state that he has regular conversations with a few of the homeless in the area, building trust and reminding them of community dinners hosted by local churches almost weekly. St. Katharine Drexel also takes a periodic collection, distributing thousands of dollars to address problems brought to them through the hotline. Garcia stated they don't just give money away, verifying the problems before issuing assistance.
However, recent events have placed public focus on the crime element of the homeless population – vandalism, theft, fire, littering and abandoned needles. Residents have also expressed frustration with panhandling, now commonplace at the Highway 49 and Industry Boulevard intersection.
"(Because) we haven't been able to find solutions for them, they are left to their own devices," said Garcia. "Business owners and residents don't want them anywhere near them because they aren't trustworthy. We don't have the resources to make them whole again."
Garcia elaborated that the general sentiment of the public, not wanting to be near to or acknowledge the homeless, has created a barrier that is perpetuating the issue, citing a lower turn out during the summer for the public pool in Jackson and neighboring Detert Park.
According to Homeless and Housing Strategies for California, Amador County's homeless population has increased 130 percent from 2017 to 2019. The Department of Housing and Urban Development defines homelessness as anyone who lacks permanent or regular housing, be it a publicly or privately operated shelter, someone living in public spaces or who is in imminent danger of losing their primary nighttime residence with no subsequent residence available.
Additionally HUD defines homelessness as anyone attempting to flee domestic violence with no other residence or support to obtain housing and those experiencing persistent instability in housing for the preceding 60 days that can be expected to continue for an extended period of time, usually measured by two or more moves within that 60-day period.
California continues to lead the United States homeless numbers with 129,972 homeless reported in 2018, or 23.55 percent of the country's overall homeless population, according to the United States Interagency Council on Homelessness.