Mr. Holiday, also known as Michael Brewer, will be showcasing "Amador's Famous Christmas Village" at the Ledger Dispatch, 106 Water Street in Jackson, in an epic display you won't want to miss.
Deep in the heart of Jackson, one man, known to some as Mr. Holiday, puts the finishing touches on a holiday tradition started in 1997 – Amador's Famous Christmas Village.
In 1997, Michael Brewer and his mother, Vina Jaap, began assembling a unique and special Christmas village. Capturing the heart of a community, the Christmas display is unlike any other. The buildings and miniature town set in the Sierra mountains house famous residents of Amador County. When Jaap passed away, Brewer carried on the tradition and each year the growing "Amador's Famous Christmas Village" is reborn in the spirit of making the holidays a magical season, honoring tradition, and lifting the hearts of friends and families.
"The holidays can be a tough season for many," said Brewer. "Amador's Famous Christmas Village" is a way to lift the spirits of those in need, as well as send a message to have a safe and happy holiday season. We live in a wonderful community, with many legends."
Those legends are friends, family and folks Brewer has met, many times at Safeway where Brewer is employed, that need some recognition and a little cheer. To say Brewer is a fan of Christmas would be an understatement.
"I keep a list and let everyone know where they are in the village," said Brewer. "I have friends on Facebook and get suggestions. It's a year-long process, then I sit down and draw up the look and feel of the village, and go to work creating 'Amador's Famous Christmas Village.'"
As one might imagine, it takes a considerable amount of time and effort, but it is a labor of love for Brewer. He takes a look at the list, checks it twice – which may sound familiar – but Brewer, Mr. Holiday, one of Santa's helpers at various events around Amador County (if you catch our drift), diligently goes to work to make sure everyone on the list is included.
"This is about Christmas cheer," said Brewer. "It's so easy to say, 'Merry Christmas' and 'Happy Holidays' or to take just a little time to bring a smile to someone's face. Holidays can be tough times for many. This is a way I can spread cheer, and you know, I find, that by doing this and honoring these people, these legends, the cheer gets passed on and grows."
There are rules in "Amador's Famous Christmas Village."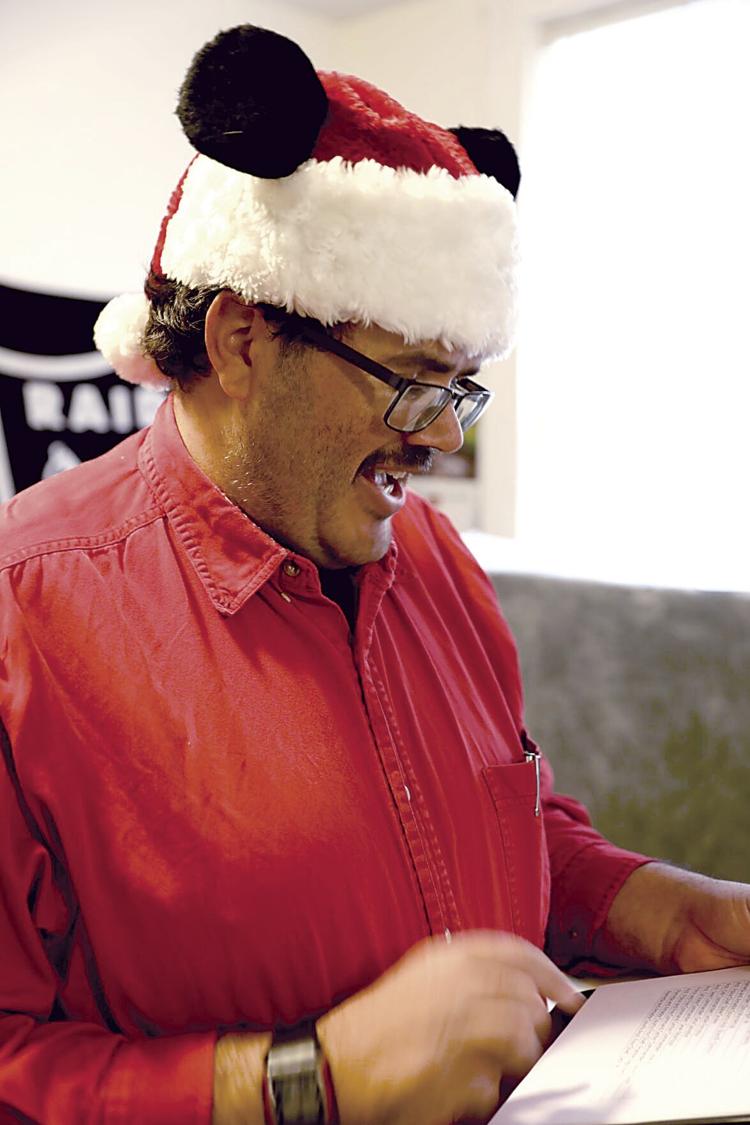 "There's no drinking and driving, and those that are celebrating get a designated driver," said Brewer. "There's no speeding. And, the residents in the village all carry cheer and merriment, care for one another, and do their best to make sure everyone feels the love of a community that cares. I just take the joy that is this community and showcase it in the village. And, yes, some of the village needs a little assistance. That's what 'Amador's Famous Christmas Village' is all about."
Every year the village grows. This year, over 60 new pieces have been added to the amazing display.
"The village changes every year, there are new additions, and new residents," said Brewer. "You never know who you will run into in the village."
As soon as the village is tucked away for the year, plans and a new list begin as Brewer sets his sights on a new village layout and hopefully, spreading happiness and joy for the upcoming seasons.
Perhaps the most important addition to "Amador's Famous Christmas Village" is a new resident. Michael Brewer himself joined the community of legends. And rightly so, because, Mr. Holiday is an Amador legend in what he has created. Through his vision, patience, and love of community, Michael Brewer is perhaps the finest member of "Amador's Famous Christmas Village."
"I hope the village brings joy to all. That's what it is all about," said Brewer. "Folks are welcome to visit and see the village for themselves."
Visiting "Amador's Famous Christmas Village" will be easier than ever this year as it will be on display at the Ledger Dispatch, 106 Water Street in Jackson. Tours are free, donations are welcome and include a free candy cane; 100 percent of donations go towards expanding "Amador's Famous Christmas Village."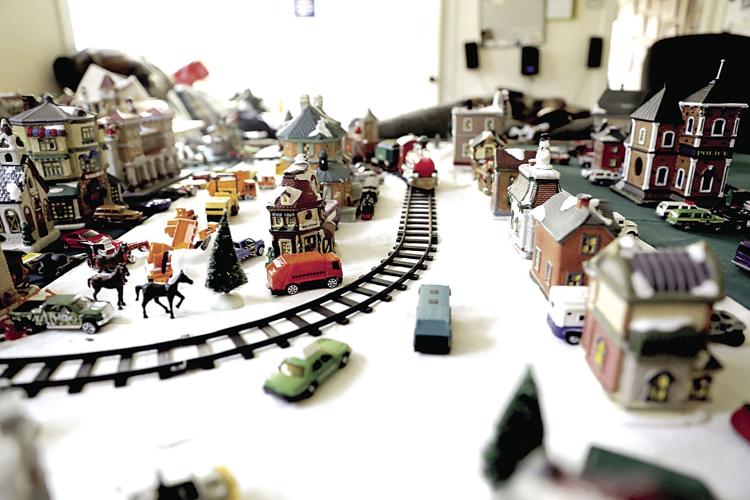 Visitors can check out the village during Christmas Delights, Downtown Jackson's Open House on November 27, during regular Ledger Dispatch office hours, Monday through Friday from 8 a.m. to 4 p.m., or by calling (209) 217-7604, to set up a tour after hours or over the weekend.
A unique holiday tradition, making a season magical and honoring a tradition a young man started with his mother, Merry Christmas to Mr. Holiday – Michael Brewer. Reminding all of us, that sometime to build holiday cheer, it takes a village and a man that not only is a holiday icon, but an Amador legend.