The Rotary Club of Plymouth-Foothills conducted the 14th annual Rotary-sponsored Youth Instrumental Contest for Amador County High School Students Tuesday evening, March 5th at the Sutter Creek Church of the Nazarene. Sponsored by Rotary International District 5190, the event saw outstanding young musicians compete for prize money and the right to represent Amador County at the District finals in Sparks, Nevada. Judging was provided by top names in Amador County's music scene. 
First prize went to Grant Goolsby, a homeschooled student from Ione, who played a challenging Liszt piece. He will compete for more money - and fame - at the finals in Nevada next month. "The pianist who won the Reno competition last year was playing way over the top" said Grant. "It will be a challenge to compete at that level." Grant will be continuing his music studies at Brigham Young University in the fall.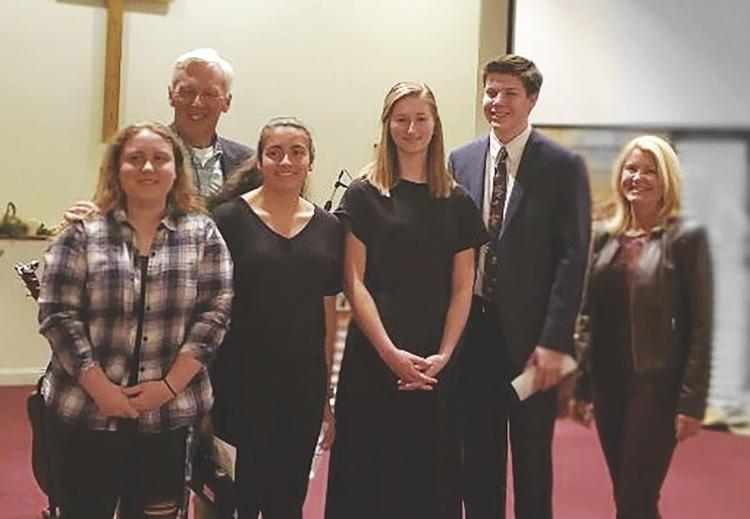 Very close behind was violinist Ariana Leggett of Amador High School. She is known for her technical expertise but also her tone and phrasing. Ariana has been playing for about 14 years and plans to study music in college next year."
Third place winner was Paige Dixon from Amador High School. "Paige impressed me," said Judge Gerry Rheault. "She played a violin piece that's very difficult on the flute, and did a good job." Mia Huss from Argonaut High School complimented her ukulele solo with some very nice singing.
"It's a real thrill to encourage young people to improve their artistic skills – and to reward them for their hard work," said Catherine Scanlon, Rotary Club president. "Rotary's mission is to build community and incenting youth to achieve is a great place to start."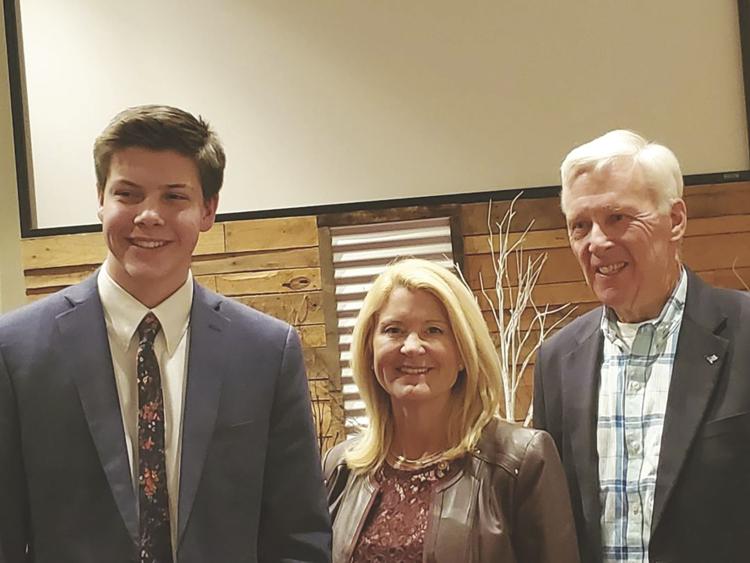 Austin Ford, event coordinator commented about the guidelines for the event. "We tried hard to provide the best possible setting for our participants" he said. "Many thanks to the Sutter Creek Church of the Nazarene for welcoming us into their beautiful facility - with the best acoustics I've experienced in a while. And the judges were world class. But, you know," Ford concluded, "the dedication of our local music teachers / band conductors and their commitment to next year's contest was the most rewarding."
Ron Brickman, President of the Mother Lode Friends of Music, has been presenting high level classical music performances here for many years. Steve Chambers has performed classical, jazz and orchestra music across the country and is currently music director of the 45- member Amador County Concert Band. Gerry Rheault is a highly-experienced Piano-Conductor for Opera and Musicals from California to Florida. He is currently a youth music teacher and music coordinator at St. Katharine Drexel Parish. He has also played for the Folsom Symphony.
Rotary is an international service organization that brings together a global network of volunteer leaders who dedicate their time and talent to build community and to tackle the world's most pressing humanitarian challenges. Rotary connects 1.2 million members from more than 200 countries and geographical areas. Their work impacts lives at both the local and international levels. Through Rotary International's efforts, the Polio Disease is just about eliminated.