Since 2001, the Amador-Calaveras community has turned out every year for the Amador STARS annual benefit event, generating over $1.5 million dollars of local funds raised for local cancer needs and programs.
"Amador STARS offers several free support groups that give survivors and current patients an opportunity to ask questions, meet other cancer patients and survivors, and learn about nutrition, pain management and other topics," Amador STARS chairperson Ginger Rolf explained. "STARS also offers free transportation to chemotherapy and radiation appointments, support groups to meet and give survivors and patients the opportunity to ask questions and a lending library, a community service list to help patients find local services, a free wig program for women currently in cancer treatment and many free informative and helpful brochures."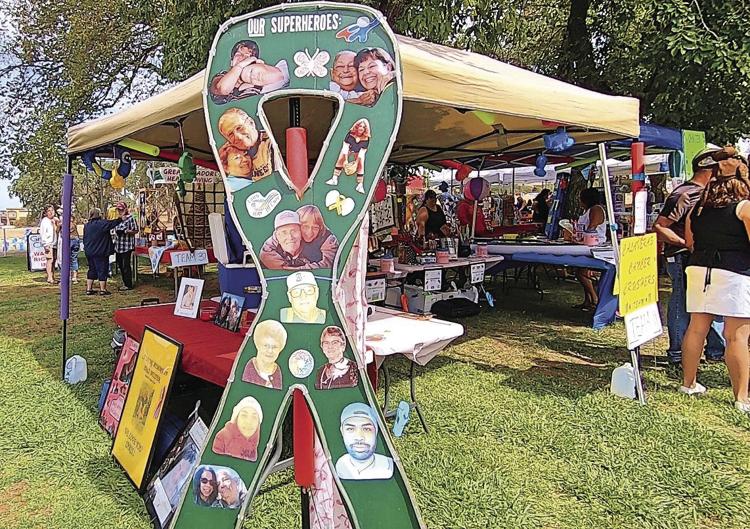 Band Against Cancer features an all-day live music festival featuring a lineup of bands, a Survivor Celebration and Brunch, Sip and Taste with the STARS, Old-Fashioned BBQ Dinner, Kid's Fun Zone with games, activities and crafts, auctions and raffles, including quilts made and donated by local quilters, Dunk Tank presented by Jackson Fire, and a candle luminary lighting ceremony honoring those touched by cancer. Led by Amador STARS chairperson Donna Jackson, Amador High School S-Club sets up and light the luminaries in the moving ceremony remembering those locals who have battled cancer. You can purchase a luminary in memory of a person who lost their battle to cancer, who survived cancer, or to honor someone you know who was touched by cancer before the event, or on the day of, until 7 p.m., then they will be lit. The $5 donation, along with all other funds raised, benefit Amador STARS and their programs.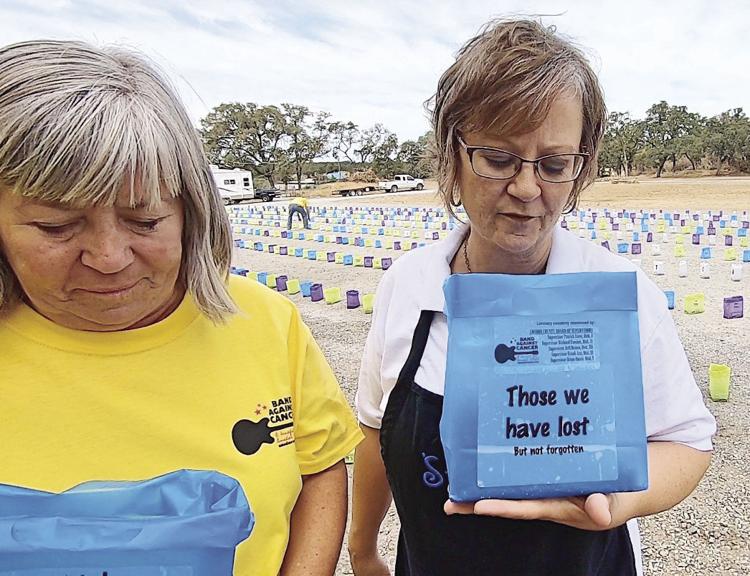 "This is our third annual Band Against Cancer, but this is our 19th year holding a fundraising benefit for Amador STARS," Amador STARS chairperson Mike Rolf added. "This community event is a day packed with events to fundraise for local cancer needs. Band Against Cancer would not be possible without the generous support of dozens of individuals and businesses. All funds raised will remain in Amador County, except for 8 percent that will be dedicated to cancer research…STARS is proud to help meet local cancer needs and assist in the search for a cure. We would like to extend a huge thank you to all our volunteers, sponsors, musicians, teams and attendees of our 2019 event. With your help, we raised nearly $130,000 last year, and our fundraising goal for this year is $100,000!"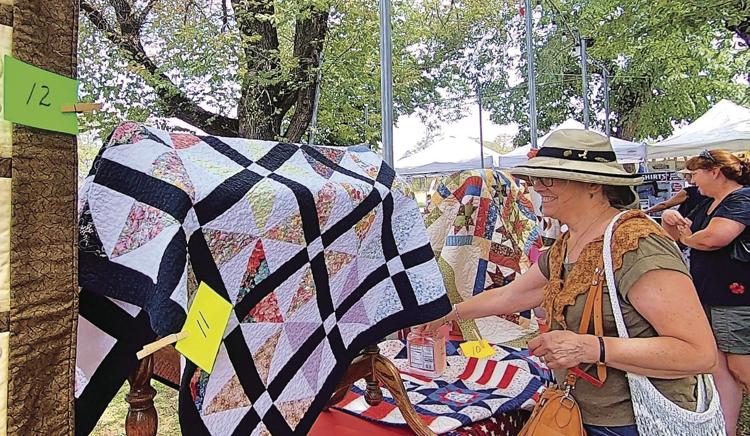 There are many ways to get involved with Amador STARS, both at the Band for Cancer benefit and year-round; join a team to participate at the Band Against Cancer, be a team captain, co-captain or team sponsor, join a planning committee for the event, make a donation to a team or help with a team fundraiser, attend the Sip and Taste with the STARS featuring local brews and wines and afterwards, the Old-Fashioned BBQ Dinner, volunteer to work at the event, donate money, goods or services towards the event, become a corporate sponsor of the event, or purchase a luminary candle for $5 to remember or honor someone touched by cancer.
To become a corporate sponsor, purchase a luminary candle, donate to Amador Stars online, or for more information about Amador STARS and their annual fundraising benefit, visit amadorstars.org or call 209-267-1246. The Italian Benevolent Society Picnic Grounds are located at 581 Highway 49, Sutter Creek, CA 95685.