Friends of the Calaveras County Library is pleased to announce the Poet Laureate Program for Calaveras County and its first Poet Laureate, Conrad Levasseur. The selection and announcement of the Calaveras County Poet Laureate is a process administered by the non-profit Friends of the Calaveras County Library.
The position of Calaveras County Poet Laureate will honor local outstanding poets, integrate poetry into the community, enrich the education of our young people, and enhance the County's position as a cultural center. The position of California Poet Laureate was established as a part of the California Government Code in 2001 through AB 113.
Appointments will be for two-year terms. The honorary position is without salary although an annual stipend will be provided.
Levasseur Bio
As Conrad Levasseur says, "POETRY SAVED MY LIFE. It helped me to go in sane and come out sane. In and out. The Balance. It helped put into perspective all my international explorations. I had guided groups to well over a hundred countries. Poetry was a vehicle for the distillation and grounding of those experiences. The same was true for all the other elements of my life; the workplace, my relationship with my family and community, and my connection with the natural world. It was always a meditational tool. It helped me to be in touch with the more unseen part of myself. The transcendent. The part that was larger than my individual self, but affirmed it. The part that always brought me back to the present moment, connected me with whatever the circumstances of my life were, and interconnected me with everything else.
I believe the poetic element is a part of everyone, even if they don't know it. And that it has the potential as a tool for, those that are so inclined, enriching their self awareness, and giving an added sense of direction to their lives."
Levasseur's Poetry
I have published seven books of poetry, each about fifty pages.
They were all published by "Small Poetry Press" in Pleasant Hill, CA.
"The Spirits Can't Get You On The Stairs"
"The Single Parent Wilderness Of The Nursery Room"
Although I lost dozens of journals, and a number of manuscripts I had been working on, in the Calaveras Butte Fire, I did manage to save a half dozen manuscripts for potential future publication.
I never made much of an effort to send individual poems to magazines, literary journals, or newspapers, but I did have some of my poems appear in San Francisco Ecology Center News, World Prayers, Manzanita Writers Press's Journal and Out Of The Fire anthology, a British literary anthology, a men's group journal, and several independent literary blogs that had somehow pulled them out of my books.
I gave a number of readings in various bookstores and cafes in San Francisco, Berkeley, The East Bay, and Marin County.
Coupled with this was a series of Multidimensional Journaling workshops that I have conducted, combining journal entries, poetry, art work, collage, and news clippings as a way of stimulating greater creativity in ones' work, academic studies, artistic pursuits, and family.
Levasseur's general work
For the past sixteen years I have been "Director Of Community Relations And Development" at Ironstone Vineyards. I have represented Ironstone locally, regionally, and statewide. I've been their "Concierge," developed a three-hour educational wine history tour of the vineyards, and trained dozens of employees to be able to conduct a good part of it.
I was on the Board Of Directors for "California Travel Association" (CalTravel), the influential, unified voice of the travel and tourism industry in California, for four years. Its mission is to protect and advance the Industry's interests and investments through advocacy, collaboration, and education.
I was on the Advisory Board for the Calaveras Enterprise for four years.
I was on Columbia College's Advisory Board to assess the development of tourism in Tuolumne, Calaveras, and Amador counties for two years.
I've given numerous talks on Gold Rush history, the wine industry, and agricultural tourism in the foothills.
 I served as the "West Coast Regional Sales Manager" for sixteen years at Travel Corporation of America (Travcoa). I conducted groups to well over a hundred countries, throughout Eastern and Western Europe, Africa, Asia, The Middle East, South and Central America, the South Pacific and Indian Oceans. I developed and presented global travel talks to travel agents on the west coast, and around the country, and was a key note speaker at various conferences.
Director of U.C. Berkeley's "International House's", Summer program, Lodestar International Student Program in Calaveras County.
San Francisco Ecology Center. I directed their Environmental Speakers Program, and conducted walking tours of the city.
American River Touring Association in Oakland (ARTA).
I was a wild river rafting guide in California, Oregon, Idaho, Utah, and Colorado.
American International Travel Service (AITS), Chestnut Hill, Ma.
My travel experience started with them after college. As a Tour Director, I conducted groups through The Hawaiian Islands, Europe, The Orient and Southeast Asia, and South America.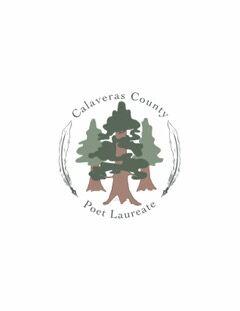 Boulders
By Conrad Levasseur, Calaveras County Poet Laureate
clear flat river green tree mirror…
such ease with the leaves
"Four hundred million years ago the Sierra Nevada
region lay submerged beneath an ancient sea."
I can't even remember four days ago.
Healing sun air granite outcroppings…
to learn of this natural world.
of rock & tree & river & sun & wind…
I feel a strength loom & fill my lungs.
I sniff the air with beastly sensitivity.
My body feathers & my eyes
scan the mountains like an eagle.
I am metamorphosed by the sheer presence
for the new shape I take?
Children aged like my sons
throw rocks into the river.
Insects buzz eddies of river
I mesmerize myself on a crystal clear
jewelling itself over a clump
The sun starts to hide itself
behind a silhouetted puppet
any bird pecked star stammered head.