On July 26, Di Stasio Vineyards and Wines opened their door for the very first time to the public. 
It was a nice day to welcome a new family-owned and operated winery. I also learned that this family has quite a history in the Amador County wine region. In fact, the story began more than 100 years ago as part as part of the original Esola Ranch in Amador County. 
Great Grandfather Giacomo Esola (Isola original Italian surname) came from Italy and acquired the property in the early 1900s, so that is pretty cool.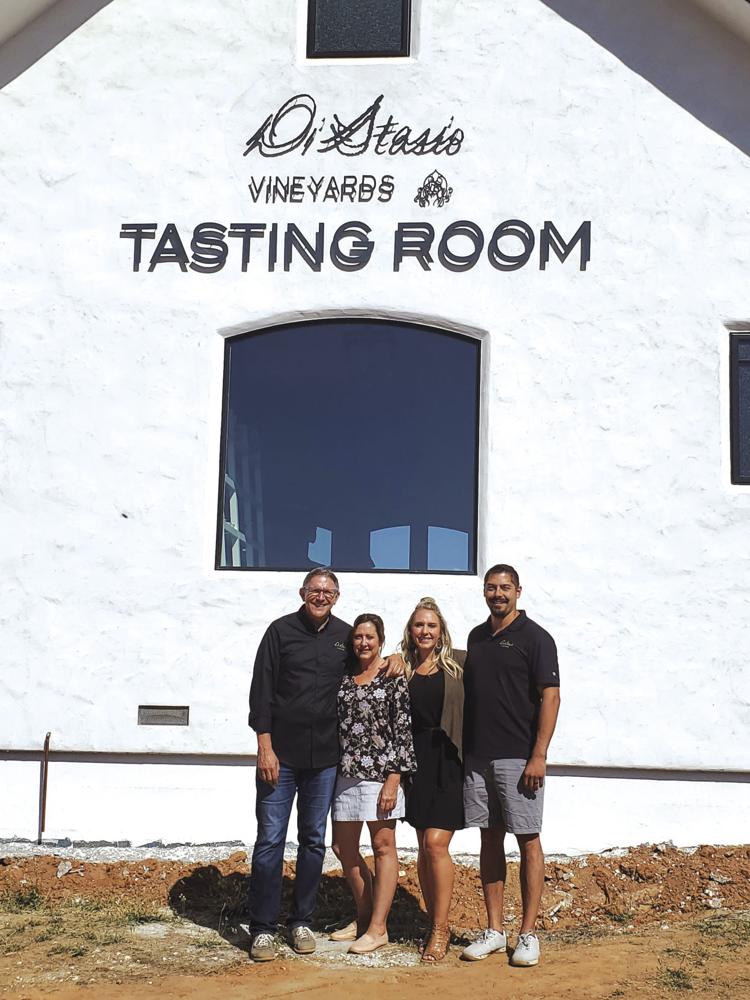 Four generations later, John and Michelle Di Stasio with daughter Rachae Vila and son-in-law Joe Vila continue to farm the 108-year-old vineyards, and they really want to honor the work of prior generations that even pre-dates prohibition. 
 When I arrived, I was very apologetic, as it was on the very last hour of the weekend's grand opening. It was also 106 degrees outside, I wasn't going to taste, but a cool sip of their Rosé was calling my name. Rachae, Joe and Jessica were very welcoming. It was good and the other varietals were pleasing, but I had to bring the Rosato Rosé home. Many may know this, but Di Stasio Winery is located in the old 9 Gables Winery location at 10788 shenandoah Road in PlymouthIt is simply beautiful on the inside; I love the clean white look with the bright colored Italian ceramic decorations around the tasting room. 
"Our tasting room, inspired by classic Italian architecture, is nestled among 110-year old mission vines, as well as acres of Arneis, Sangiovese, Barbera, Primitivo, Sauvignon Blanc, Syrah, Petite Sirah, Cabernet and Zinfandel. We welcome you to experience an authentic taste of Italy, hand-crafted estate varietals, classic Italian antipasti and gourmet foods, a gallery of imported Italian ceramics in a relaxing environment amongst the vines," they said.
Not only did I purchase a delicious crisp 2018 Rosato Rosé for later, Michelle Di Stasio gave me a little ceramic souvenir gift called a Pumi di Grottaglie. It is in the shape of a flower bud resting in leaves. They are often seen on balconies and doorways all over southern Italy. The family takes their ceramic pieces very seriously and for good reason. 
They have also included the Pumi do Grottaglie in their classy logo. They symbolize abundance of the land, prosperity, immortality and fertility. And they are a colorful reminder of life's true beauty and serve as protection against evil. They are available for purchase in all colors shapes and sizes at the winery.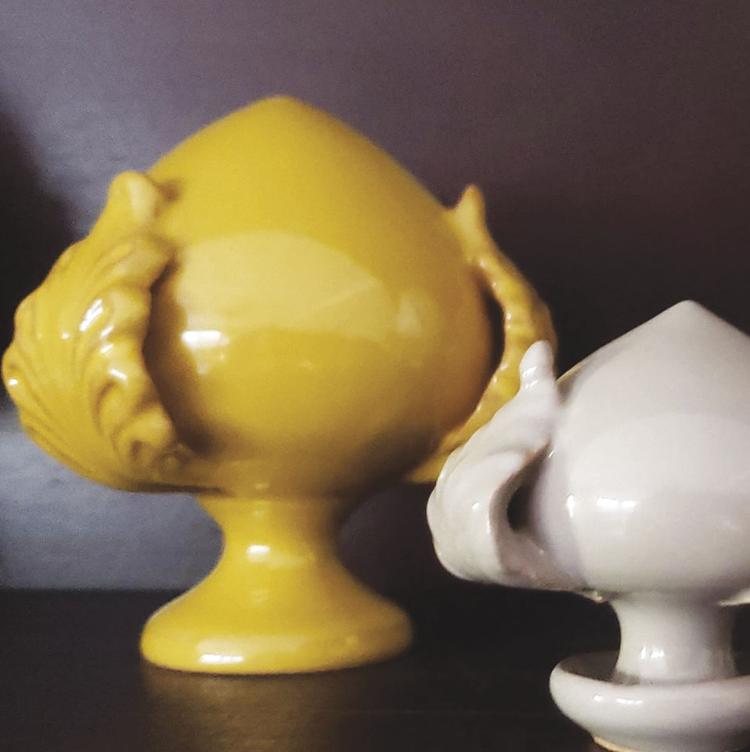 Finally, Di Stasio Winery will be a vendor pouring at this year's 4th annual Taste of Amador next Saturday at the Italian Picnic grounds. If you haven't purchased your tickets, you can get them at the Ledger Dispatch office at 106 Water Street in Jackson, or the Interfaith Food Bank. Tickets can also be purchased online at jacksoncasino.com/concerts-and-events/community-events.