"FIRED UP" is the theme for the annual event at the Big Red Barn in Ione, that will be held on Saturday, September 14 at 5:30 p.m. Funds will be raised to purchase new wildland gear for the Ione Fire Department and uniforms for the Jr. Cadet program. The current equipment was purchased more than 12 years ago, and is overdue for replacement. Wildland fires have been devastating California in recent years, and the Ione Fire Department has responded to calls locally and throughout the state. Technology in design and materials for this gear have changed, providing additional protection and safety features that are needed in fighting today's wild fires. The goal is to purchase 35 sets of gear to outfit the entire department. 
In addition to funding wildland gear for the department, this event will also raise funds for uniforms for the Ione Jr. Fire Cadets. This program is designed to train students from 14 to 18 years old in firefighting techniques.  It is the only program of this type in Amador County, and has had a success rate of 50 percent return on investment in training. There are currently 17 boys and 4 girls being trained by the Ione Fire Department, representing all districts within Amador County. Once a student is certified and through the program, they are able to move on and to be hired by fire departments throughout the county and well beyond. The group trains two times a month with the Ione Fire Department staff and earns "merit" levels that help them progress through the program. Once they reach a certain level, they are utilized as support staff in the field at actual fire or emergency calls.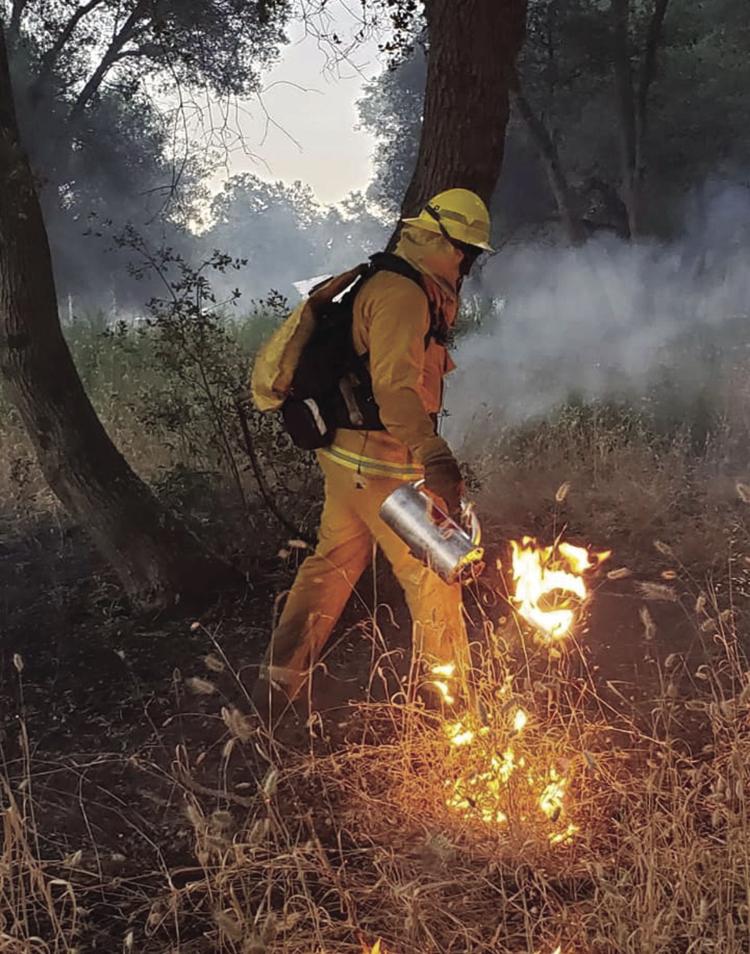 For questions or additional information, contact Sharon Long at (209) 304-5118, or email smlong55@hotmail.com. All donations are tax deductible through the Community Foundation, Tax ID# 68-0447992.Tickets to the event are $35 per person. A BBQ rib dinner is planned as well as a live and silent auction, raffle, and open bar. Tickets can be purchased online at bigredbarn.eventbrite.com, at the Ione City Hall, Ione Fire Department, or call (209) 274-2777. If you cannot attend, consider a donation. Checks are made payable to BIG RED BARN 2019, and mailed to Rancho Arroyo Seco, P.O. Box 1730, Ione, CA 95640. The BIG RED BARN is located at 3740 Hwy 104 in Ione.