Virtual fundraising event on Thursday, December 3
The Foothill Conservancy, a Jackson-based community conservation organization, is celebrating its 30th anniversary with a fun, virtual event on Thursday, December 3 at 7 p.m. The free online event will enable participants to celebrate the organization's many accomplishments, hear from its founding members, enjoy the music of the Wicked Sisters, and recognize Dr. Bob Hartmann and Mel Welsh for their many valuable contributions to the local environment and public health. The event will feature a live, online auction and other engaging opportunities for helping the Conservancy continue to survive and thrive for decades to come.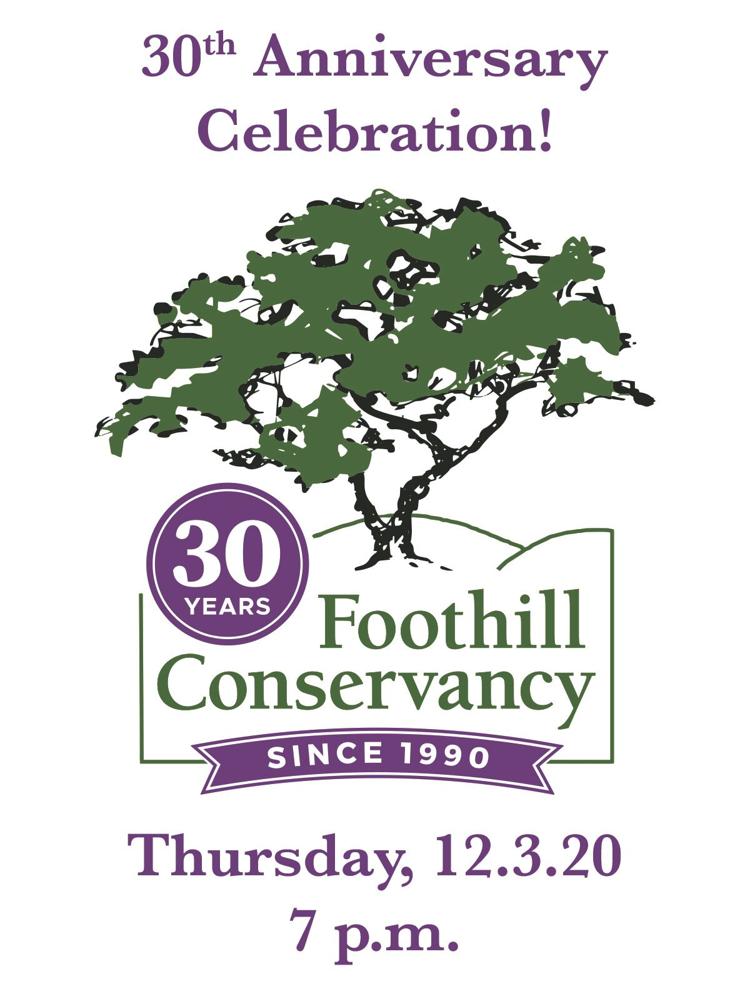 The 30th anniversary event was originally planned for the Conservancy's annual fundraising dinner. But like so many other local nonprofits, the organization had to cancel its in-person fundraising events for 2020 after the pandemic began. The virtual 30th Anniversary Celebration will not only give people a chance to join together virtually with friends and Conservancy supporters, but to help the organization raise funds needed to continue its important role as Amador and Calaveras County's leading community-based conservation organization.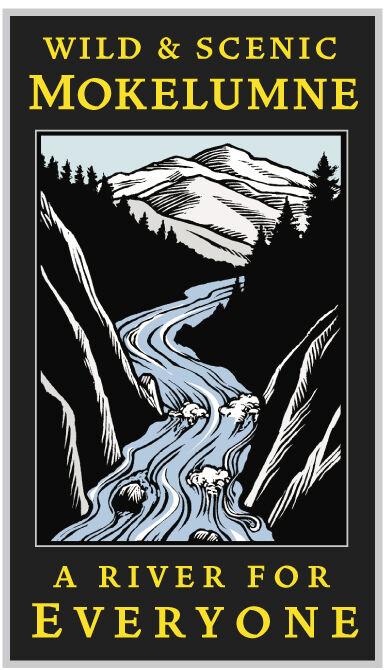 "It was sad to cancel our annual dinner and Mokelumne River raft trips this year," said Foothill Conservancy Board President Marta Johnson of Mokelumne Hill. "We love doing in-person events that involve local people. But we are excited to be able to get folks together virtually to celebrate our 30th anniversary and raise the funds we need to keep being a strong voice for community-based conservation and good planning."
Special items for the live auction include: 
• An American River raft trip for a family or household, donated by OARS of Angels Camp. OARS has been a major supporter of Foothill Conservancy's Mokelumne River conservation work, including the 2018 designation of 37 miles of the Mokelumne as California's 15th Wild and Scenic River.
• A wine package featuring the first Sierra Foothill wine to ever receive a perfect, 100-point score  — Terre Rouge 2016 Ascent Syrah, made by award-winning winemaker Bill Easton of Terre Rouge and Easton Wines. Bill and wife Jane O'Riordan have been  strong Conservancy supporters, even producing a special Wild and Scenic Mokelumne Zinfandel to help support the organization's efforts to protect the Mokelumne River. 
• Honoree Dr. Bob Hartmann's rare and renowned homemade Scottish shortbread, the very first item ever sold to benefit the Foothill Conservancy. 
Foothill Conservancy is a home-grown conservation organization founded by local residents concerned about good planning and the future of the Mokelumne River, which was then threatened by the 400-foot Devil's Nose Dam proposed for the river's North Fork, which would have flooded nine miles of wild river. The founding members' first, informal meetings were pot-luck dinners on local folks' back decks. The organization held its first public meeting in October 1989 and incorporated as a nonprofit organization in 1990. 
Thirty years later, the Conservancy is a membership-based, charitable nonprofit organization that continues to play a critical role in keeping Amador and Calaveras counties special places to live, work, raise a family, visit and retire. Contributions to the Foothill Conservancy, a charitable nonprofit organization, are tax-deductible to the full extent allowed by law. 
Business sponsors of the Foothill Conservancy's 30th Anniversary Celebration include Village Real Estate, The Feed Barn, OARS, Terre Rouge/Easton Wines, Amador Olive Oil, and Damas Vineyards.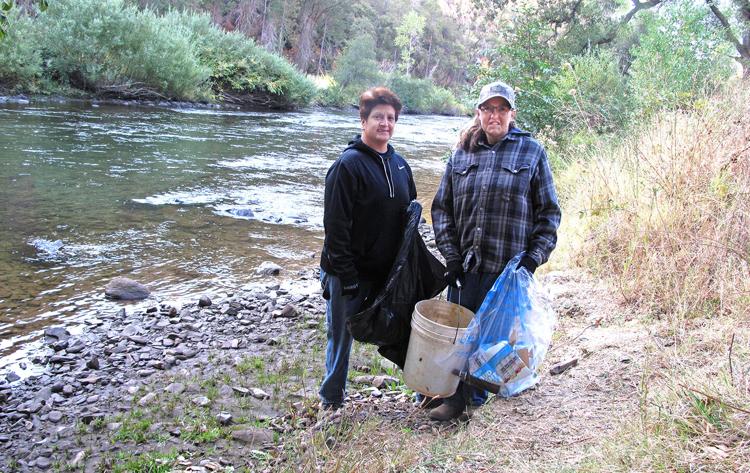 One of our best River Cleanups!
Twenty-eight volunteers joined forces to clean along the Electra Rd/Big Bar section of the Mokelumne River on Saturday, October 24th. Approximately 505 pounds of trash and recyclables were removed along a 3.5 mile section of river. This was a significant increase from years past on the same stretch of river. Our goal is to make our local recreation sites healthier for people, fish and wildlife.
This year's most unusual find was a large platter for serving a roasted turkey. Some other finds were a vintage flip top tab, a blue My Little Pony stuffed animal, and a car seat from a car (model unknown). Foothill Conservancy's annual Mokelumne River Cleanups have been held for 29 years.
All participants worked within the guidelines for social distancing and mask wearing. We would like to thank all of our participants for their efforts and diligence in doing such a great job at this year's event! A collaborative group is working with us to do cleanups though out the year in other places in our community. If you would like to be involved, please contact the number below. 
Thank you also to our Business Sponsors: ACES Waste Services, Martell Safeway and Munnerlyn's Ice Creamery.