Growing up, it was the sound of 300+ horsepower engines, the scent of high-octane fuel and the freedom of the track that fueled young Fred Maillot's daydreams as he hung around local racetracks, though as is common with many a story, life and responsibility pushed that vision to the back burner. At age 56, Maillot never expected to be spending twelve hours a day tearing down and rebuilding a race car, bolt-by-bolt, with his wife and sons at his side…but doing exactly that is what Fred credits to keeping him sane through the COVID-19 pandemic. 
Out on his own at 16, Fred grew up fast; entering in the workforce as a water truck driver at construction sites after finishing high school and soon after, as a single parent to his oldest son. And after 20 years working with a Union company in land grading, leveling and shaping foundations for countless homes and properties, Fred thought his working days were over until his first son expressed interest in purchasing equipment of their own. Soon after, the family business, Maillot Excavation was started and he was back on the grind. Throughout his life, a few key points carried Maillot through the tougher times; helping others, a strong work ethic and caring for his cherished loved ones. Fred had dedicated his life to family, and had long since put that idea to the side in lieu of a growing household, but never forgot the skills that had been acquired through working on vehicles at age 12, and that dream of racing.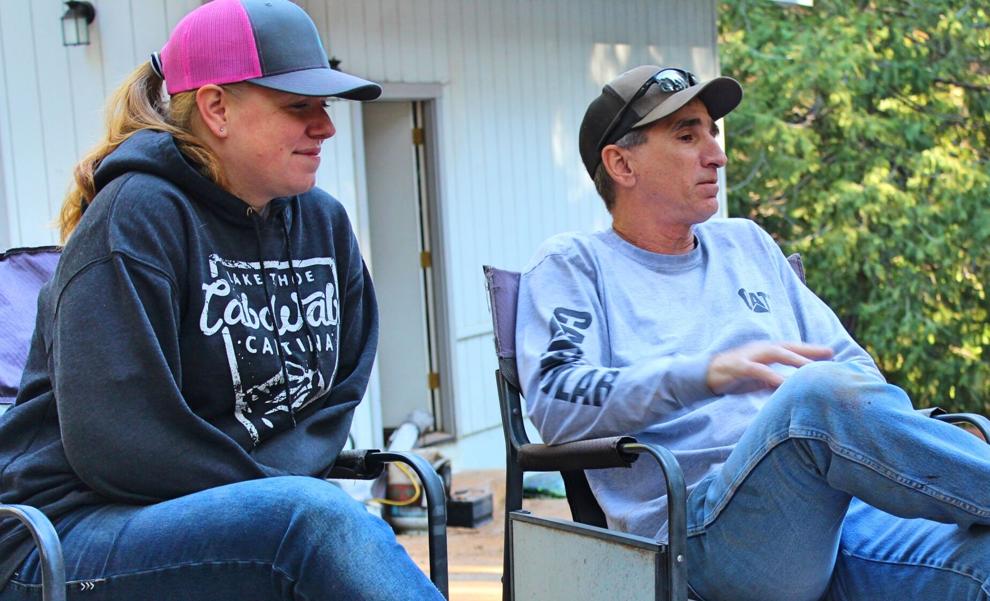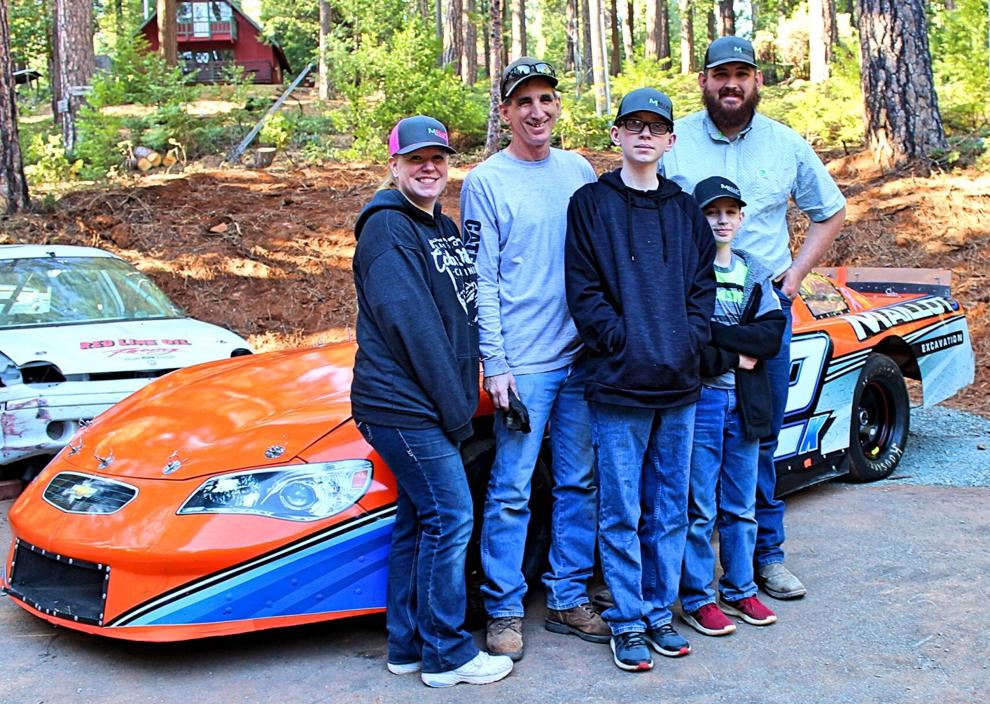 The impact of the pandemic hit families like the Maillots hard…as he explained, Fred went from putting in full days operating excavators and grading land to suddenly having no work and nowhere to go with two young sons stuck at home after schooling turned virtual. "This pandemic, it's something new and we've never seen anything like it in this lifetime, and honestly it was depressing to see the news and everything going away. It was getting to the point where you couldn't stop thinking about it all, and I knew that working on something with my hands would help keep myself busy."
Without his work keeping his mind occupied, and seeing how his youngest sons went from being social to stuck in the house, that lifelong dream of being a race car driver seemed farther away than ever. But then an idea popped into his head; a calculated risk for his wellbeing and a cure of their collective boredom, that also satisfied Fred's childhood dream…he was going to buy an old car and rebuild it into a race car. "I'm sure that some people must have thought I'm crazy, going out and spending money on a car when times and money were so uncertain, but I saw the value this would offer my family, and went for it," he laughed. "I think we used that time as a way of not thinking about the state of the world and getting away, which normally work would've provided…but I know that staying and working for 12 hours in the garage kept me sane."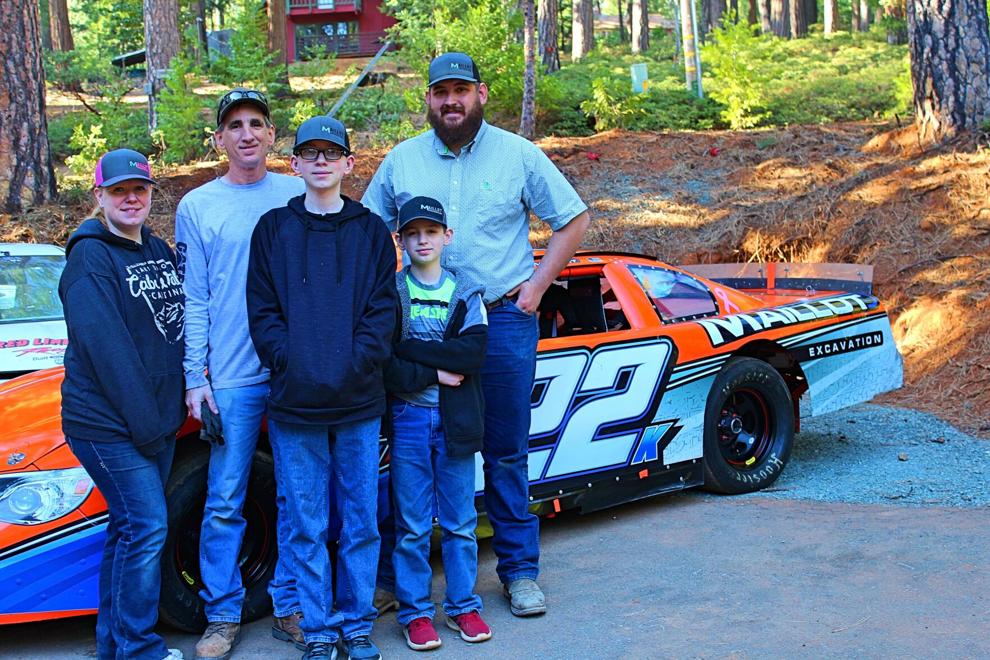 Like other obstacles that had been met in his time, Maillot had again stepped up for the family, coming up with the brilliant idea of purchasing and building a race car to keep the boys' minds and hands busy - all the while, bonding, teaching them work ethic and those old-school skills that seem to be in short supply, though are needed more than ever now as people stay home more often. "We started in May," eldest son Kenny explained, "and worked through to September. We tore the whole car apart this past summer, breaking it down piece by piece and then building it back twice…because I was too tall to fit, my knees were touching the steering wheel, so we had to do it all over again! We learned how to do it all, from adding a roll cage to 600 horsepower engine, working the sheet metal and customizing the final wrap."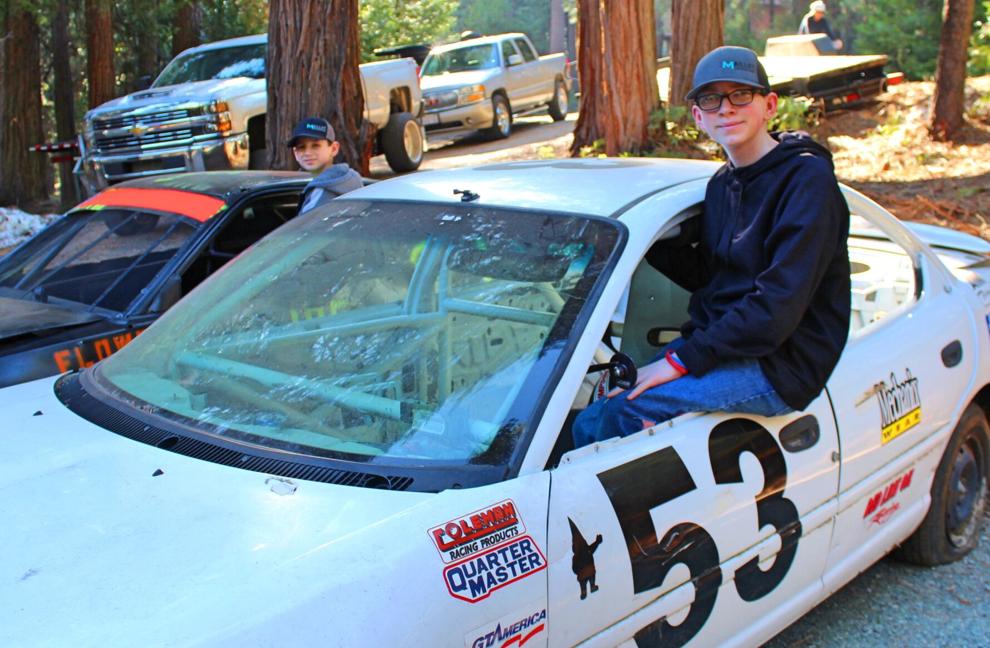 23-year-old driver Kenny showed the many prototype designs for the wrap, before they all settled on the current design, an eye-catching hot orange with bright blue accents. "We wanted the bright orange, it really catches your eye, and wanted to honor our name, Maillot, on the side. A designer out of LA came up with the idea of adding the blue, and it really just made it all come together. I would've never thought of adding blue on there!"
The Maillot family all helped build up the race car, ensuring the project was done properly and was safe and learning all about how vehicles and their many parts work, from the bottom to the top. Fred reinforced that along with the boys, his wife Crystal's support and getting her hands dirty has helped make this possible. "I'm a stay at home mom, so my life didn't change much, but seeing how hard it was for my husband and the boys, it's been helping all of us by keeping everybody involved," Crystal commented. "It's actually been a lot of fun- this was really something that brought us all together, and we all learned those old-school skills like how to work on an engine. And we have two more, one for Joey and one for Robert, which are the next projects, who are going to learn through the Little 99 program for kids and go through training to later drive their own cars!"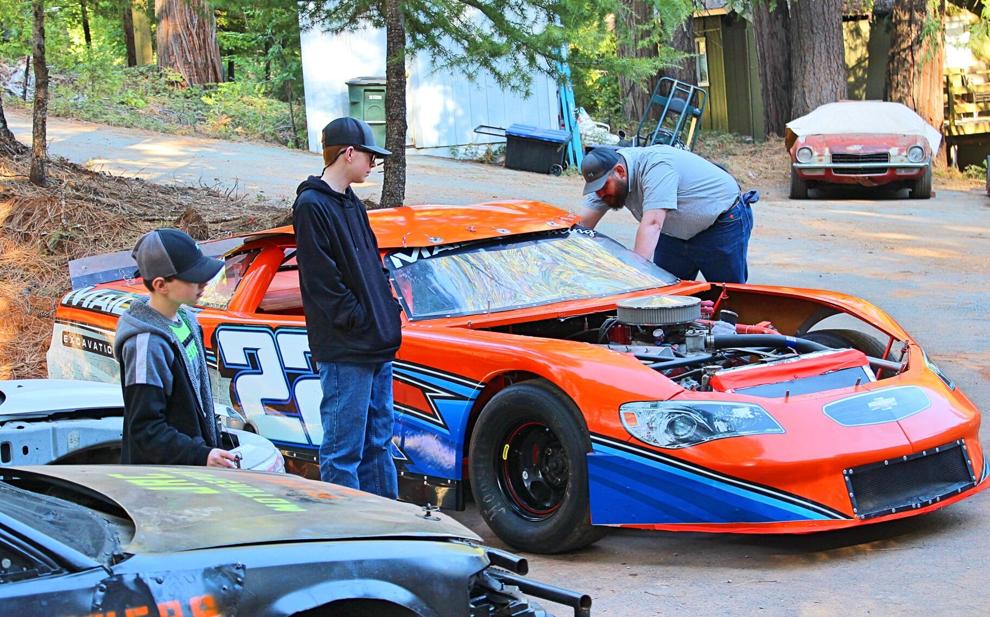 Young Robert shares the same ambition as his father did, also hoping to one day race like his older brother Kenny. "I was really surprised that my Dad bought me my own race car," he exclaimed. "I mean, he said he was going to get me one, but I didn't believe it until I saw the car! I don't know if I want to race full-time yet, or just part-time, but I'm really excited to work on it. It's a lot of fun working with my brothers and my dad and my mom, and I still can't believe that I have one of my own. Kenny's is finished, Joey has one and now I have one; me and Joey are going to work on ours next."
"This was a childhood dream of mine, something I've always wanted to do was to race, and the opportunity came with the pandemic, so we bought an old car, tore down all the way, and built it all the way back up from every bolt," Fred proudly stated. "And now it's one of the prettiest ones on the racetrack, where Kenny races it out at the New Stockton 99 Speedway. I grew up dreaming about driving on this race track, daydreaming about driving those cars, and now I'm finally able to live that out with my family.
"This is it, why I do what I do," Fred smiled as he gestured to his wife Crystal and three sons, 23-year-old Kenny, 12-year-old Joey and 10-year-old Robert. "I live for these people right here…they're my whole life. I didn't start the business for me, I mean, I'm 56…I did it for my boys, so whether they decide to go to college or not, they will have a way to earn a living. Our name, I'm proud of it, and I've taught my sons to do right by that name. And now it stands out, in bold letters, out on the track: Maillot. My family is my everything and I am so proud to see my sons in the race car that they built on the track. Whether they're racing, like Robert hopes to, or working in the family business, or some other job, I know they'll honor our name and make me proud."