You know how sometimes you take a step back, and then as you're headed back in you are thinking, is this what I signed up for? Is this what I am about? Rather it be work, play, or just life in general, many people just fall into a routine and don't dare question what they are doing. What they want to do. What they would dare to do. It's simple to just stay with the status quo, not rock the boat, and let time pass by quietly.
Then there are those that dare to be great. That take the chances. The people that reach a little further than the rest. Not just the dreamers, but the folks that actually get it done. In Jackson, two of those people are Alex Copeland and Michele Hobaugh, and what they've brought to the community is very special.
Amador Cuts, located in Scotty's Plaza, 849 Highway 88 in Jackson, is the new shop specializing in haircuts for men, women and children and while many might think this new, small, shop is hardly something to get excited about, they clearly have not met the dynamic and talented duo — Alex and Michele.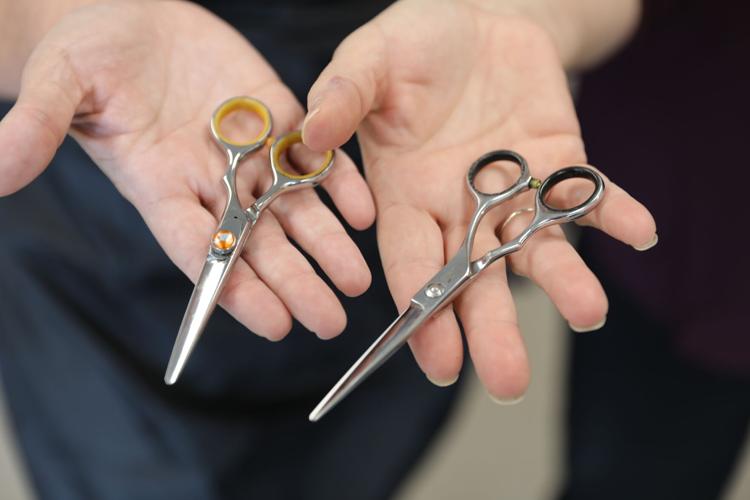 "I started cutting hair in Lodi over a decade ago. I jumped around, as many do — did the full service styling salon thing, and worked different shops before getting hired at Great Clips in Amador County where I have been the last 13 years. I just love cutting hair, and I fell in love with this community," said Alex. "So many great clients came in, and I love cutting hair. But, the rush and the atmosphere of a franchise just filing people in and out — well, it just wasn't what I wanted."
"I've been in Amador County 27 years. I have decades of experience cutting hair and met Alex 12 years ago while we both were on the job," said Michele. "But, it just felt like something was missing. We both have the work ethic and the talent, but we became like machines. I can tell you that neither I, nor Alex has anything bad to say about Great Clips. We met so many wonderful people, it's just something was missing — the personal touch."
The connection and time with their customers.
"If you're gonna do it, do it right. Right?" said Michele. "Alex and I are both about the customer. The connection. This community. Talking, telling stories, and hearing what's going on. We were missing out on that bond with the customers and having fun."
"This community is so supportive. Lots of customers got to know us over the years," said Alex. "But it always felt to me like something was missing. We're all about local, but it was just disconnected and we were rushing our friends through a haircut when what we really wanted was to give our customers that special feeling of not only a great haircut, but the friendship and service."
Having become close personal friends on the job, Alex and Michele began talking about opening their own shop.
"People are going to think we're crazy, but when COVID-19 shut down the county, Alex and I began talking about locations and what we'd like to provide if we opened our own shop," said Michele. "When the franchise opened back up, my heart just wasn't in it, and I looked at Alex, and she looked at me, and it was obvious it was time to open our own shop."
Amador Cuts becomes a reality.
"Admittedly, the timing is a little crazy," said Alex. "But it was time, past time, to get our own shop and build what we want for our customers, our extended family, really. When my husband, Erik, found the location in Scotty's Plaza, it just felt right."
The 650 square foot office space was the perfect size for the two-chair haircutting shop. It needed work, but Alex and Michele had help.
"The landlords redid the floors and the lighting," said Michele. "Then we painted, built our office space and renovated the bathroom. It's been a lot of work, but also a ton of fun."
Everything was done locally — a message and system deep in the hearts of both Alex and Michele.
"Eric Peterson did our logos and signage," said Alex. "Our landlords assisted with that as well. And our electrician, paint, our insurance, you name it — it all had to be local. It's who we are."
"We wanted our new shop to fit with Amador County, because that's who we feel we are," Michele said. "This is home, and when we can do business and give back — then we all win."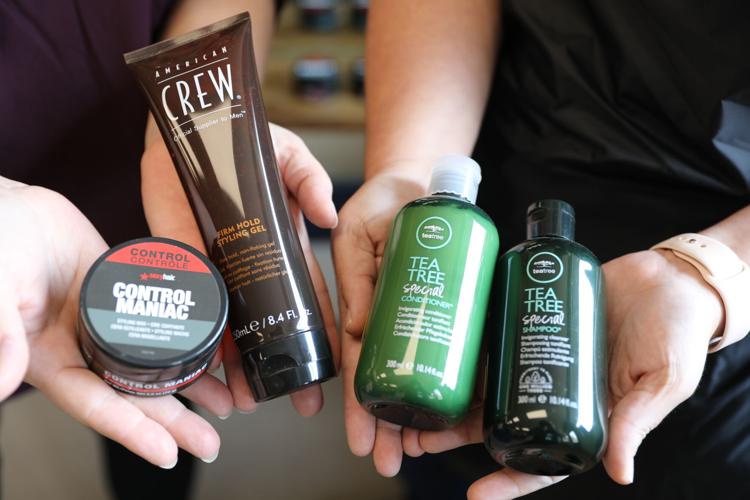 Alex and Michele have both participated in Campout for Cancer over the past 12 years, fundraising for Amador STARS.
"Probably some of the most moving haircuts I have given was for some children in need. The school counselor brought in some kids that needed a little extra attention, and we brightened their day with a free haircut," said Alex. "I suppose that seems silly, but when those kids eyes brightened up and they smiled with their new haircuts, it just warms your heart and made my day."
"We're two chairs, intentionally small, intentionally hometown, and ready to help and have fun with our customers," said Michele. "Scotty's Plaza is a great place and so much work has been accomplished. Come down and meet all our neighbors and get a haircut."
"Well, it was pretty dicey, but we said we were going to open on Tuesday, September 1st," said Alex. "It took us two months to get everything ready and it's scary opening your first shop. There is lots of competition and we are the local, little guys. Still we've had some luck — everyone was closed due to COVID-19, but magically the day we were ready to open, the announcement we could open came and we started. That's a good sign."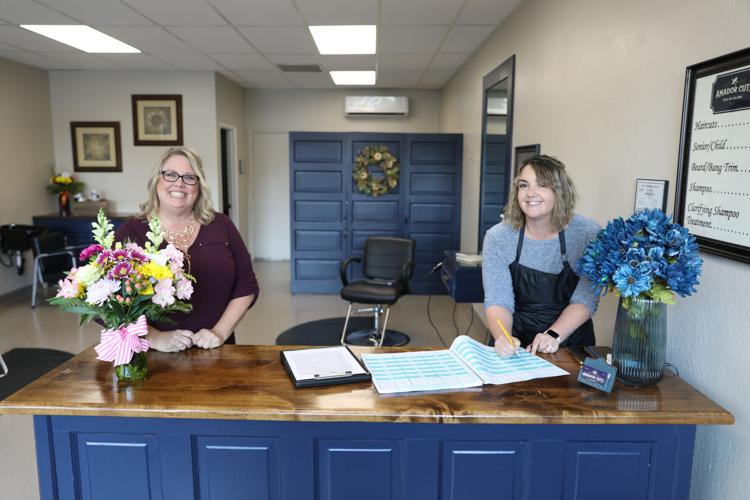 Open Tuesday through Friday, 9 a.m. to 5 p.m., Saturday 9 a.m. to 4 p.m., and Sunday 9 a.m. to 2 p.m. customers can call for an appointment and walk-ins are always welcome. Popular product lines like Kenra Professional, Tea Tree, Paul Mitchell, American Crew and Sexy Hair are available for purchase. COVID-19 rules, cleaning and sanitizing are done throughout the day so that all state guidelines are met — even social distancing seating is accomplished. Should restrictions need to be put in place, haircuts can be done outside of the new facility. Visit Amador Cuts on Facebook at Amador Cuts, stop by Scotty's Plaza, 849 Highway 88 in Jackson, or call (209) 256-8100 and make an appointment.
"We worked long and hard for this and we are blessed," said Michele. "We're family and our customers are family so come down and visit — get a haircut."
"This is our first time as business owners," said Alex. "It couldn't be in a better place or a better community. We look forward to seeing and serving everyone."