It was the 9th Annual Turkey Drive for the Boy Scouts this past weekend. To say it was a challenging year with a pandemic would be an understatement. Nevertheless, various Boy Scouts remained calm and diligent in their efforts to assist the Interfaith Food Bank, while also adhering to COVID-19 safety guidelines.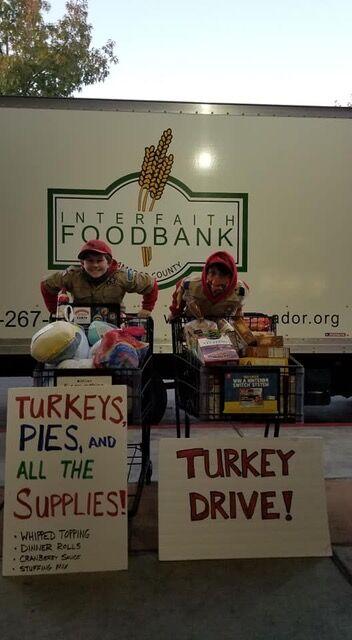 Boy Scout Troop 63 collected 52 turkeys, 13 shopping carts full of groceries, and $1,454 in donations.
Boy Scout Troop 2020 collected 23 turkeys, 5 shopping carts full of groceries, and $345 in donations. 
Combined, well, that's 2,023 pounds of food and $1,799 in donations, though word on the street is that an additional dollar was on its way to the Interfaith Food Bank to make that total an even $1,800.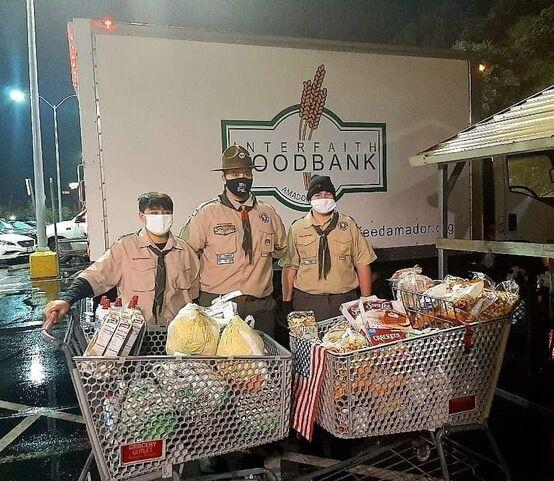 Thank goodness for these wonderful Boy Scouts and their dedication to helping people, and a huge thank you to the Boy Scout leaders.
Thank you, Boy Scout Troop 2020, and Brooklyn from Troop 78 for joining Boy Scout Troop 63 in the 9th Annual Turkey Drive for the Interfaith Food Bank.
It takes a community to successfully operate the Interfaith Food Bank and assist hundreds of families in need. So, to each of you that donated either food, turkeys or made monetary donations — thanks for being the Hometown Heroes today.
A good example, maybe one of the best — if not the best — examples of our emerging heroes is Frank Manzano of Highway House Restaurant, 627 Highway 49 in Jackson.
As the Interfaith Food Bank posted on social media: "Ya know sometimes when we feel scared and hopeless then outta nowhere that BFF shows up with a huge donation, 100 turkeys, and makes everything right? PRICELESS. Thank you Frank Manzano.
Thank you, indeed. This isn't the first time Manzano has come through with big donations for this and many charitable causes in our region.
Then there's Kim Toma, who stopped by the Interfaith Food Bank and dropped off 10 more turkeys from Plasse's Resort, 30001 Plasse Road in Pioneer.
When giving thanks this year, I am again reminded of a community that digs deep, cares deeply, and does what it can when and wherever it can to assist each other in times of need.
We have a bit of a stretch to get through this holiday season. The Interfaith Food Bank is going to need a little assistance. To that end, HOOK'D 106 East Main Street in Ione, is holding a drive by, drop off Turkey/Food Drive on Saturday, November 21 from 8 a.m. to 4 p.m.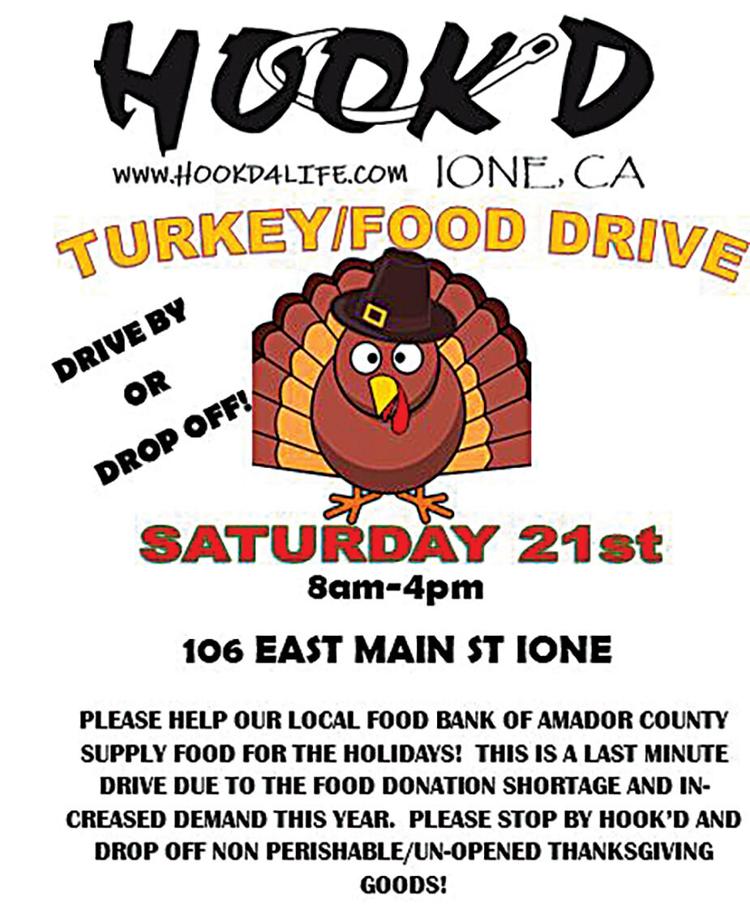 As the pandemic has made food drives more difficult, you might want to consider making a monetary donation to the Interfaith Food Bank. You can donate online by visiting feedamador.org and clicking on donate.
As always, you can also contact the Interfaith Food Bank directly by calling (209) 267-9006 and make arrangements for a personal donation.
Thank you, all you heroes out there for being part of the solution. For working to end hunger in our community. You are the heroes in our community — and amazing one's at that.