The Holidays are here and the number of COVID-19 cases in Amador is still rising with 148 new cases and 2 deaths from December 8 to 15, according to Amador County Public Health. Ione and Jackson tops the list with 48 new cases each.
It is in fact a new breed of holidays coming to the county with the COVID-19 pandemic in mind. Suddenly, fun and crowded gatherings are no longer an option, neither is eating outside at local restaurants as per the Regional Stay-at-Home Order effective December 10.
For the safety of everyone especially the elderly and those with preexisting medical conditions, social distancing, hand hygiene and wearing face coverings should be observed as advised by the county government. The stay-at-home order also prohibits any non-essential travel statewide. 
Now that Amador's holiday traditions are limited to everyone's homes and small gatherings, how can you celebrate with your family safe and in the holiday spirit?
Clean and disinfect your home
Today, the safest place to celebrate the holidays is at home, but believe it or not, the risk still exists even in our own homes. There are a lot of ways that the virus can reach you even behind closed private spaces. 
For example, having visitors means you're exposing yourself to whatever your visitors have been exposed to. At the same time, your visitors can also expose themselves to the virus which may be sitting right in your home. The virus can also attach itself to packages delivered to your home, the mail and whatnot.
The virus is known to be able to survive for a specific amount of time on certain surfaces. According to a study published in the New England Journal of Medicine, the virus can live up to 4 hours on copper, 24 hours on cardboard and two to three days on plastic and stainless steel. 
This is the reason why cleaning and disinfecting your home before and after a gathering is a must to protect your guests and your family. It's best to use EPA-approved disinfectants when cleaning your home to ensure the proper elimination of the novel coronavirus. There are home cleaning businesses online that cater to these types of services.
Limit the number of your guests
Despite the strict policies on travel and social distancing, some households are still choosing to celebrate the holidays with their family and friends. 
As reported by Amador Valley Today,  some families are inviting relatives to celebrate Christmas with them. An AV junior student even said in an interview with the school's publication that her grandparents are visiting them for a week to celebrate Christmas together.       
The World Health Organization (WHO) said that "Any decision to hold an event during the COVID-19 pandemic, no matter how large or small, should rely on a risk-based approach." This pertains to any sort of non-professional gatherings including birthday parties, family occasions, children's football games and the like. 
If you are attending a small gathering, you are advised to: stay home if you are unwell, check local regulations before attending an event, and follow the three basic preventive measures.
If you are hosting a small gathering, you are advised to: comply with local guidelines, remind guests of safety precautions, use outdoor space instead of indoors, ventilate indoor spaces if no outdoor space is available, limit guests and crowding, provide supplies for hygiene and sanitation.
What are the 3 basic preventive measures? 
With vaccines still in limited stocks and only administered to the frontliners of Amador County, safety from transmitting or catching the virus is still far from certain. The best thing to do is to follow the corresponding basic preventive measures:
Maintain at least 1-meter distance from others and wear a mask if you cannot do so.
Wash your hands with soap properly and frequently.
Cover your mouth and nose when sneezing or coughing with a tissue or bent elbow.
Protecting yourself from the virus is protecting those who are vulnerable especially the elderly, those with preexisting conditions and those with a weak immune system.
We're all hoping for a better year this coming 2021 for Amador and for the world, but for now, safety should be the number one concern. While vaccines are not yet accessible for everybody, precautionary measures prepared by our health experts should be followed. This way we can keep ourselves healthy and at the same time contribute to the mitigation of the virus.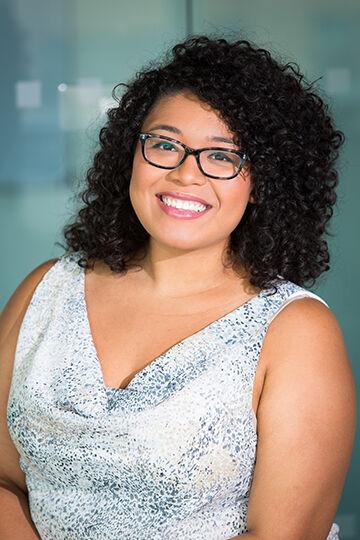 Editors note: Michelle Williams is a proud single Mom. A freelance writer who loves to write an article about Home Ideas, Parenting and all things about House.