As Crew 3 from Pine Grove Conservation Camp waited patiently for their turn to receive lunch from the Ione Taco Truck, a citizen from the neighborhood drives up on a bike.
"I've got to tell you, it's just amazing. What a beautiful view and park. You transformed the neighborhood, thank you," the neighbor said as members of the Ione City Council, shook hands with each worker and paid the bill for lunch.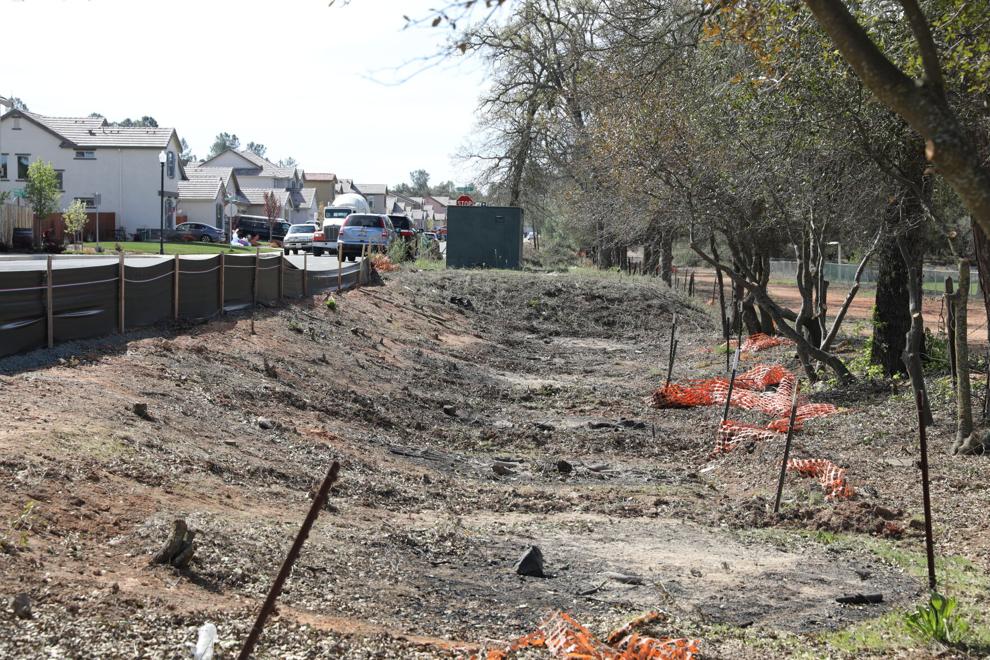 For the past four days, Crew 3 cleared the area north of Foothill Boulevard, working their way to Brick Yard Road (about a 1/4 mile of brush control).
Prior to their arrival, the overgrown area was higher than the fences, blocked the view of the park, and created a potential hazard — including some poison oak.
Members of the Ione City Council, including Mayor Stacy Rhoades, Vice Mayor Dominic Atlan, and Councilmember Dan Epperson, celebrated the clean-up.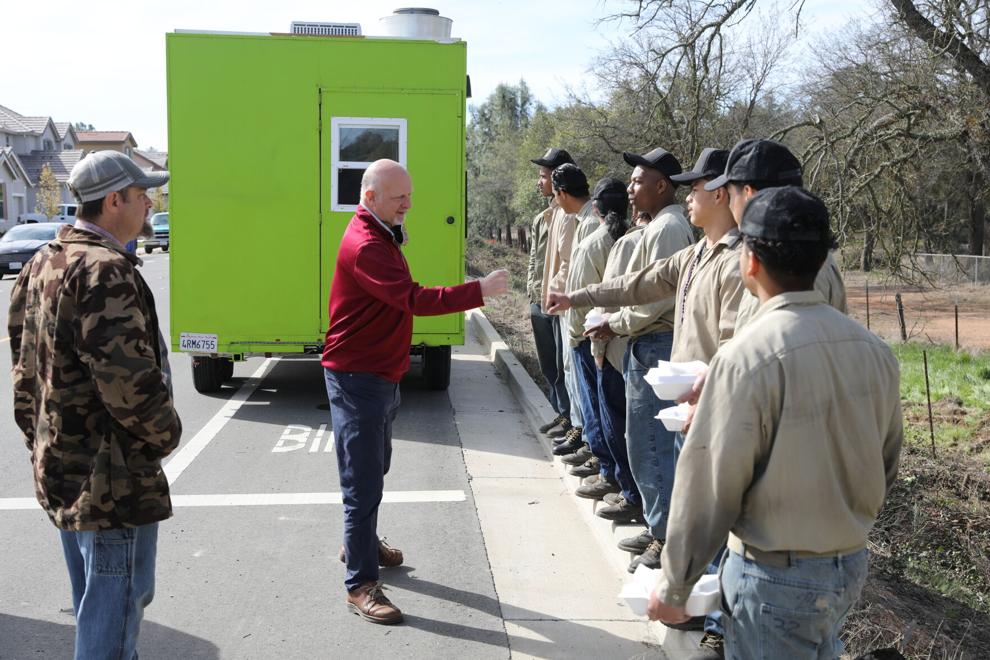 "I would like to express my thanks to Cal Fire and the Ione Public Works Departments for all the work they are doing to make Howard Park a great place for our whole community," said Councilmember Diane Wratten, who was sad not to be able to join the festivities.
The completion of this project is just one of numerous projects that the Ione City Council has championed.
"We are all working very hard on a number of projects," said Mayor Stacy Rhoades. "The Council and City Staff are all committed to doing everything we can for our citizens and the future of our city. Today's celebration and honor belongs to this hard working crew, and I am proud we decided to say thank you and come together to celebrate making Ione a safer and better place for all."