You catch your breath and can feel tears beginning to form in your eyes. Emotions wash over you. Pride, excitement, joy, and sorrow — the full range of emotions. The thought of your high school graduate not getting to have the moments so many of us have had. A sports season. A senior prom. And of course, watching your child walk up and receive the diploma they've spent so many years working to attain. You remember their first smile. Their first steps. The first day of school. Landmark events. And you know, through no fault of their own, your child isn't going to miss out on the celebration of graduation — but, it's just going to be different. How do you communicate these feelings? Do they know how deeply this touches your heart? Your soul?
When my wife first said she had ordered a graduation sign for my son and his friend from Down Home Roots, I don't think I was prepared for the gift that would arrive. Sure, some would say a wooden keepsake sign is hardly something to get emotional about. But they'd be wrong. They haven't seen the time, care and magic one family took upon themselves to provide a gift to this year's graduating class, and so many others. I caught up with the artist and her family to discuss just how one family has made such a difference, simply by taking their talents, investing their time, and capturing our hearts — through the process of making signs.
"I've always been a crafter," said Kim Roots, founder of Down Home Roots. "I made signs for my home and for a few friends over the past few years and suddenly folks were saying 'Can I buy one of those?' That's really where it started. A little hobby making signs, friends and neighbors asking for personalized gifts."
The signs caught on, captured the hearts of a community and suddenly it was personalized gifts, wedding and anniversary signs, business signs, bar signs, funny signs and huge tributes all fashioned from reclaimed wood — well that, and the time and care of a family, the Roots couple — Kim and Jeff.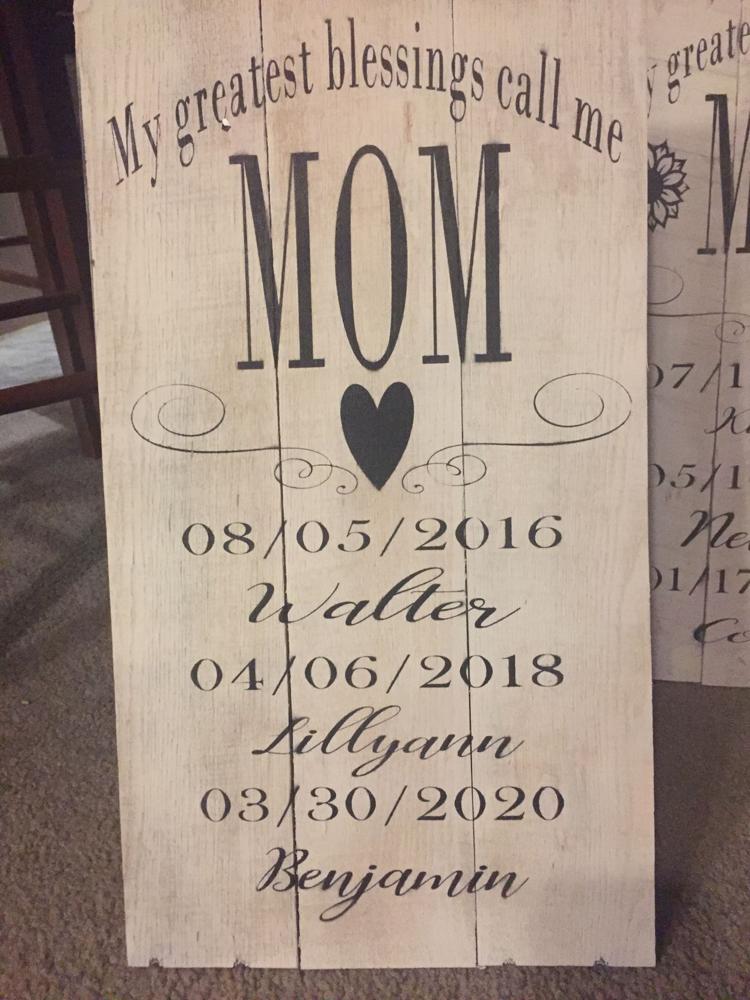 "Mothers Day we provided signs for about sixty local families," "We've done anniversary gifts, weddings, even message boards that also serve as coat hangers," said Kim. "Then this little global pandemic hit. I got a call from a friend that said her friend was ordering a sign, similar to what we do, but it was going to cost like $60-$70 plus shipping. She asked if I could do something similar, more cost effective and, you know, keep it local."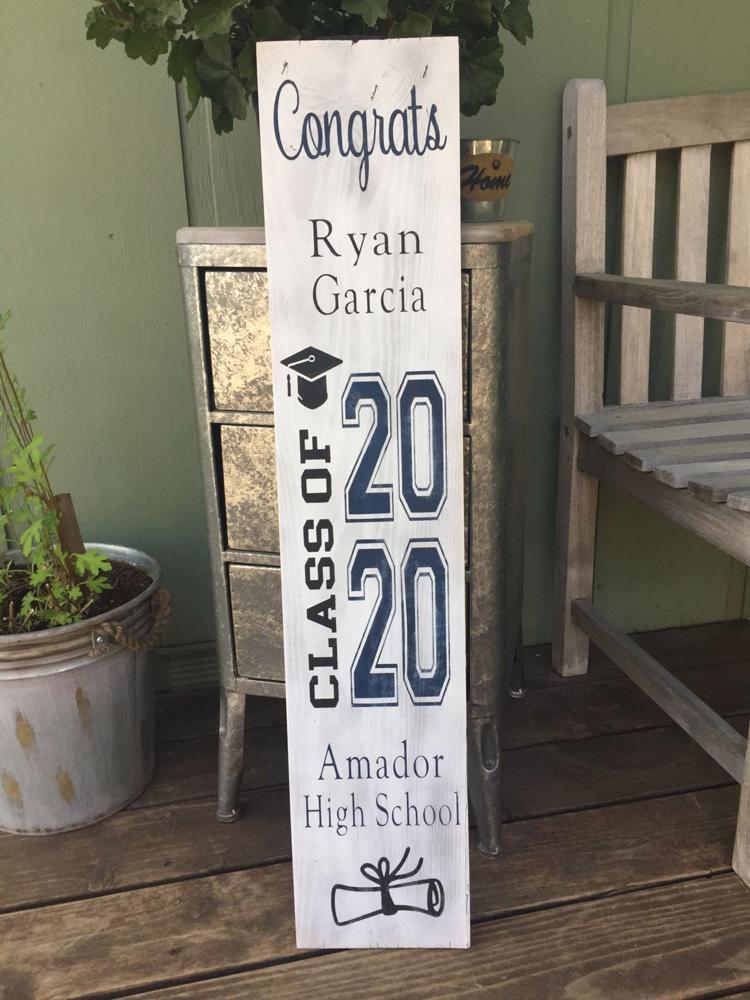 The $20, not a misprint, $20 keepsake graduation signs began.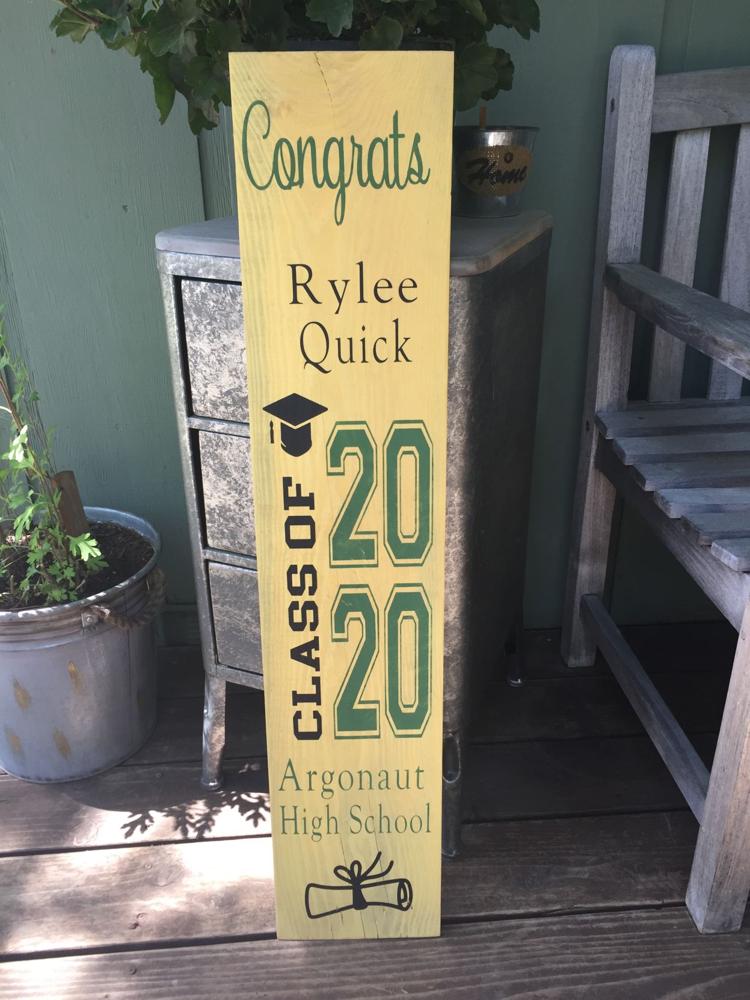 "We wanted this for our community. We wanted to do something for this class of graduates and their families," said Kim. "It's not about the money. It really isn't. It's about what these kids have accomplished. Honoring their families. And if we can provide a little lasting, handmade, and personalized sign to mark the occasion — to say, 'You did it. We love you.' Well, that's a day well spent."
Most days you will find Kim up at the crack of dawn, working tirelessly to get each personalized graduation sign just right. It takes about an hour and a half for each sign to be completed. By the time she's wrapping up her day, Kim will look up from her work to find it is late evening. A $20 dollar sign for an hour and a half of work, materials and design — Kim, that says they are "just signs," when really they are so much more, is an artist.
"She's incredibly talented," said Jeff. "We talked about it and decided to sell the signs at $20, hoping that anyone hurting out there can scrape together at least $20 for us to make them their keepsake."
For Jeff's part, he gets the reclaimed wood and shapes and defines the actual piece, brands the Down Home Roots logo onto the signs before Kim begins stenciling, hand-painting and designing.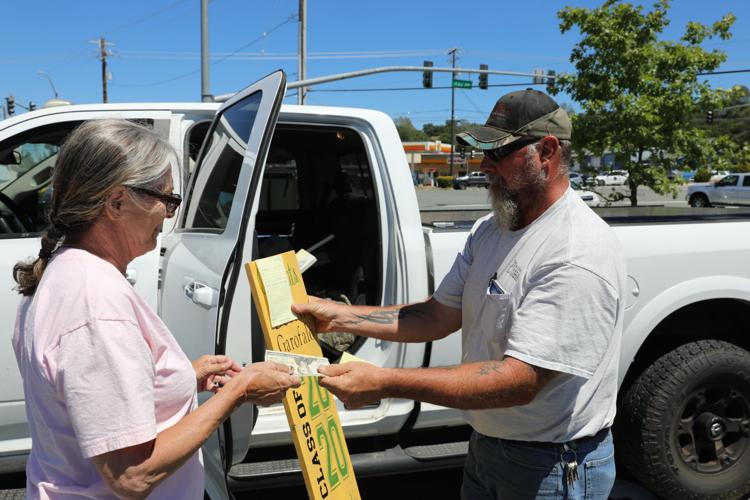 "I also get the fun part," said Jeff. "Instead of increasing the cost and time waiting for signs to go through shipping, I load up the truck and take the finished pieces down to meet the customers and deliver the signs. I get to see the reaction as people pick up the signs. A smile during these tough times, sometimes tears of joy — it's what we are about and it is amazing. So, being the delivery boy is very rewarding."
Over 120 signs have been completed in just a few short weeks. Don't let the number fool you though, special care and detail is consistent and shines on every completed piece. As mentioned, Kim works non-stop.
"Okay, so my little hobby has kind of taken over the house so don't laugh," said Kim. "Jeff uses the workshop to get the signs ready for stenciling and design. Meanwhile, I'm in my living room, now my office and design center, planning the piece. From there I usually end up in the kitchen stenciling, hand painting and getting the sign finished. The process takes a few hours for each graduation sign, sometimes longer — but it's fun."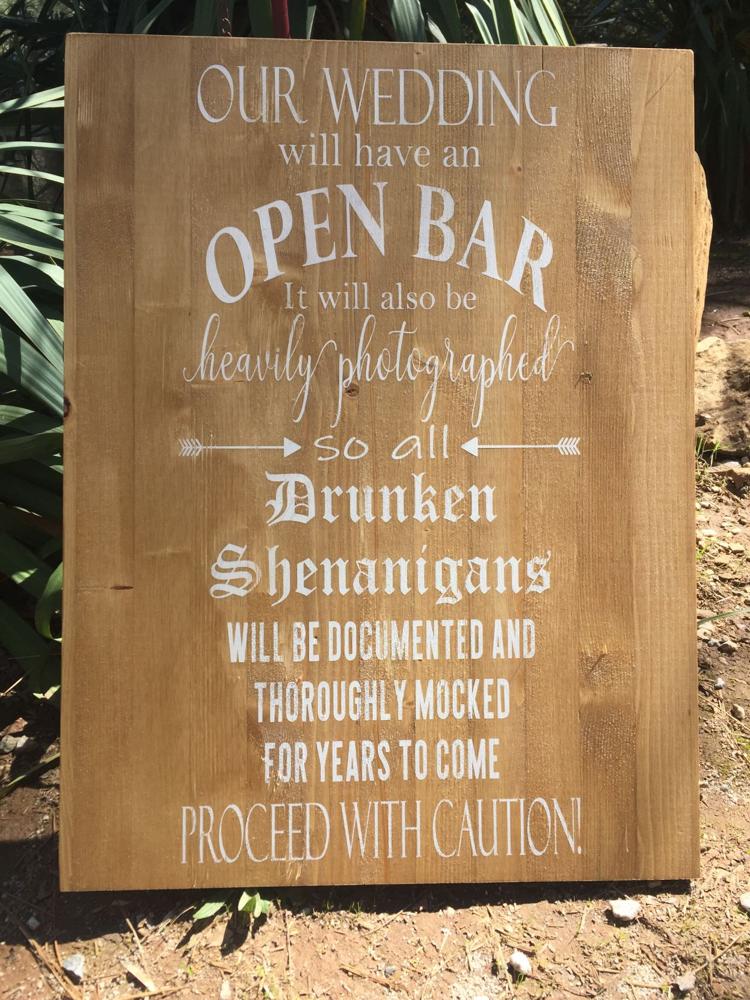 A labor of love to be sure. While signs of this quality usually sell for double, triple and more, Down Home Roots sticks with keeping their prices affordable for everyone.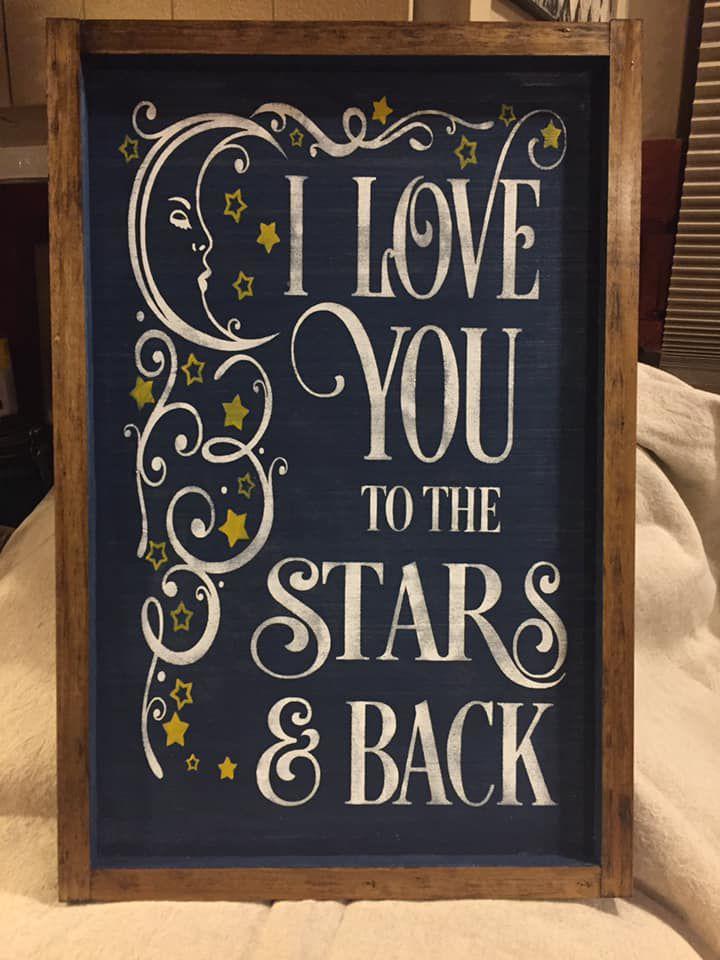 "We started doing shows last year. We had planned on the local circuit like Dandelion Days, Trash to Treasures, and regional shows. This year, all those have been cancelled making it difficult. We've had some local stores in discussion to sell Down Home Roots signs, but we really are doing our best to keep the cost down," said Kim. "It's a pretty simple business plan, we want to build custom signs and keepsakes that anyone can afford. We don't want the 'Well, I'd love to have that, but can't afford it' conversation. Again, it's not about the money, it's about honoring the community and providing a service."
While taking graduation sign orders through May, Kim has set her sights for custom and personalized signs honoring the dads out there for Father's Day as Down Home Roots next project.
"Being a part of celebrating the milestones in the lives of our friends, family, and this community is something you can't put a price on," said Kim. "I know they are just signs, but a smile, maybe binging up happy memories, and honoring your family — that's special to us."
While Down Home Roots is gaining attention for their personalized and custom signs, they also provide business signs, specialty designs, even hometown signs honoring the city you live in.
"The largest sign I think we have done was 4 feet by four feet, I think," said Kim. "We have friends and neighbors that have called and allowed us to pick up old wood for us to reclaim and use on projects, keeping our costs down. I have a few proprietary tricks and secrets I have learned in the process that allow us to keep costs minimal. It's really more about time and effort than expense."
Don't forget love and care.
For the true beauty of Down Home Roots, much like their branded logo in the wooden keepsakes they provide showcase, is the heart that plants the seeds of happiness and joy. 
And that folks, makes Down Home Roots, and Kim and Jeff Roots, hometown heroes here in Amador County. They are the heart of community. The artistry of honoring each other. The caring we all desperately need to share. In fact they are the "sign" that all of us are stronger than the circumstances we face.
Order a little personalized magic of your own.