Through thick and thin, families and those in need have always been able to depend on the generosity and dedication of nonprofit organizations like The Resource Connection, who have been meeting the needs of individuals reaching out for assistance with nutrition services, early childhood programs, resources and referrals, crisis intervention and child advocacy & support programs for those affected by domestic and sexual abuse in Amador and Calaveras Counties since 1980. 
With a mission statement to "engage families, empower communities, and enrich the lives of the residents of Amador and Calaveras Counties," the services and assistance of The Resource Connection extend from their nonprofit Resource and Referral Program to include early childhood enrichment programs like Head Start, supporting the Amador and Calaveras WIC (Women, Infants and Children) nutrition and education programs and serving thousands with the Calaveras Food Bank, in addition to free intervention and prevention services and operating their confidential Crisis Center Hotline which is available 24/7 for victims/survivors and of domestic violence and sexual assault.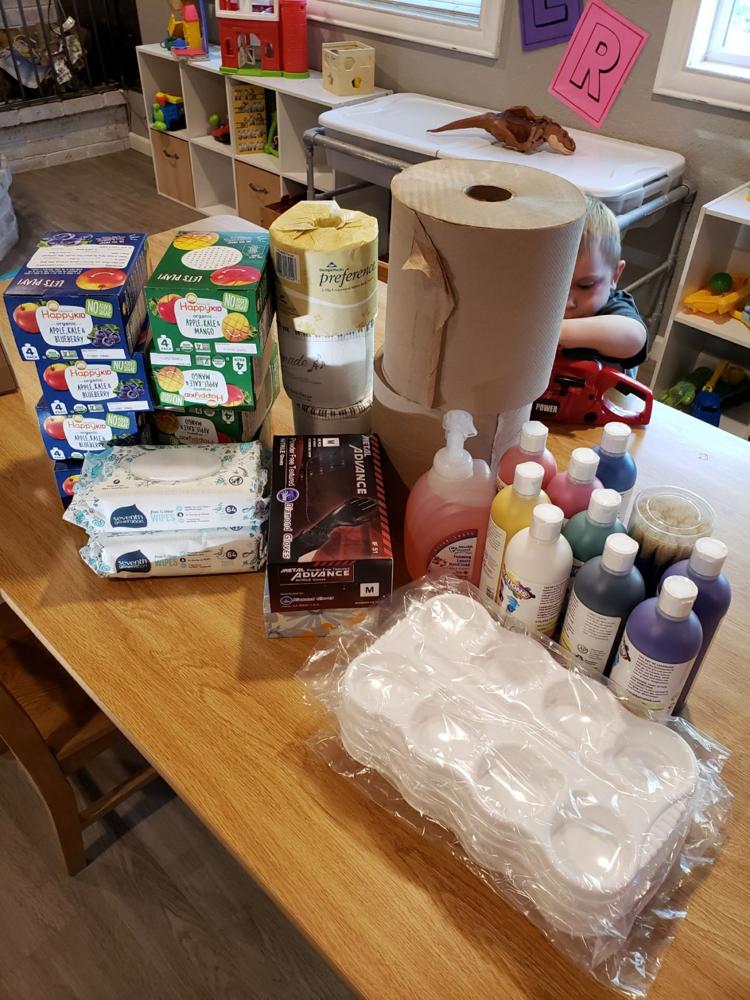 While continuing to maintain their programs and outreach, The Resource Connection has taken the initiative to ensure our child care community has a supply of essential items such as toilet paper and paper towels, gloves, masks, cleaning supplies and hand sanitizer through their weekly distributions. "A few things that we have been able to provide for our child care community these past few months due to generous funding also include: sleep cots and carpet squares to help promote a sanitary space as well as social distancing, bilingual learning materials and other fun educational kits such as arts, crafts and garden kits and any other needed supplies they need, like toys that are easy to clean," Bronwyn Kennedy, Director of the Child Care Resource and Referral Program offered by The Resource Connection, explained. "We are also providing child care for Essential Workers and covering the payments for this care, to support these people who may not be able to find a child care provider to take care of their children while the parents are at work."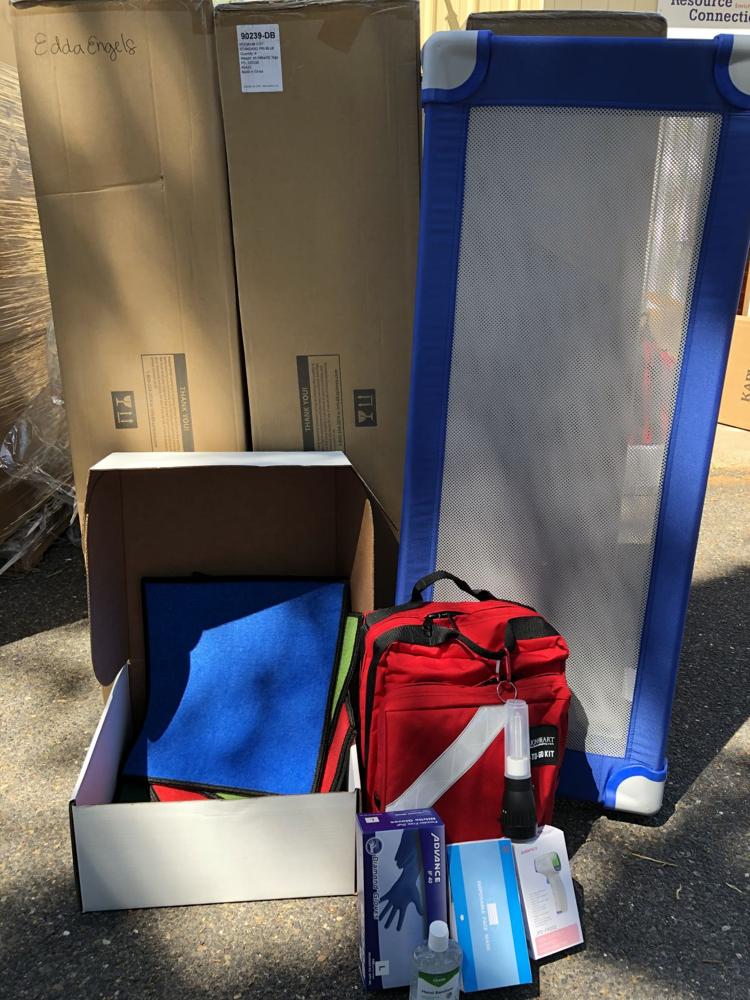 Driven by her passion to help others, Bronwyn has been working with The Resource Connection (TRC) since July of 2019. "This is my heart and soul, this is everything I have want to do with for my whole life," she continued. "I have a passion for the early learning community and those who serve it and I want to let them know how important they are and do everything I can to help them be better quality providers and provide them with all of the resources that they need."
It's this very passion and drive, shared by fellow staff at TRC, which has kept them supporting child care providers and the Amador/Calaveras community through these turbulent times. "Since Covid-19, our staff has been seriously busy, between our five main divisions, which are Child Care Resource and Referral, our Crisis Center, Early Childhood, WIC for Amador/Calaveras and servicing the Calaveras Food Bank. There have been weekly check-ins with all of our providers (whether they have been open or not) seeing if they were staying open, what their capacity was at, whether they were accepting children and checking on their emotional well-being, as well as what they needed. We have been checking what supplies are needed and distributing these supplies which can range from nonperishable food, baby food, diapers, gloves, cleaners, toys, cots, and anything the providers could need - whether they are a state preschool, private preschool, a nonprofit, in-home child care, or even a working grandma taking care of her grandchild, to anyone providing child care. And if they couldn't pick these supplies up, we would deliver them to their doorstep. We also provide referrals for families to help them find childcare."
"It's been a lot of work, very hectic…there is a shortage of child care providers in both counties and also for the children of essential workers. We are happy to be able to do that, and one of the programs we do is provide subsidies for those who can't afford to pay for their childcare. During this time, if a family was not working and they were not able to afford to send their child to childcare, we were still able to pay for the provider's payments so they were still sustainable after the crisis was over."
The Resource Connection also operates a large resource center for the community and providers, including a computer with internet access and word processing, a laminator, printer/copy machines, die cut machine, a large lending library of books and toys, and various training programs. "We have been able to make all of these things happen and get the needed supplies through generous funding from the California Department of Education Early Learning and Childcare Department, and with the help of community donations. We will continue to provide these services and hope to expand more next year."
The Resource Connection are here to help - if you or someone you know are a child care provider in need of assistance, or could benefit from the Resource and Referral programs offered by The Resource Connection, or for more information about the services and resources they offer, visit trcac.org or contact Bronwyn Kennedy, Director of the Child Care Resource and Referral Program, via email bkennedy@trcac.org  or call 209-754-1075. To donate to the Resource Connection and support their efforts in supplying our community with all of their essential services, from domestic violence advocates to distributing necessary supplies, please visit their website and click on the Donate tab, or make a check out to The Resource Connection Resource and Referral Program in Calaveras. The Resource Connection is located 444 East St. Charles Street, San Andreas, CA 95249.