One aspiration of education is to prepare students for the workforce. Did you know that there are a lot of local students who have grown-up to have successful careers in the arts? "The arts" include disciplines in visual, performing, music, dance, and media arts. From Michael Marks, "Your Produce Man" on Good Day Sacramento, to notable film actor Enver Gjokai, the arts programs at Amador High school have produced generations of alumni who are now thriving professionally in all kinds of arts careers.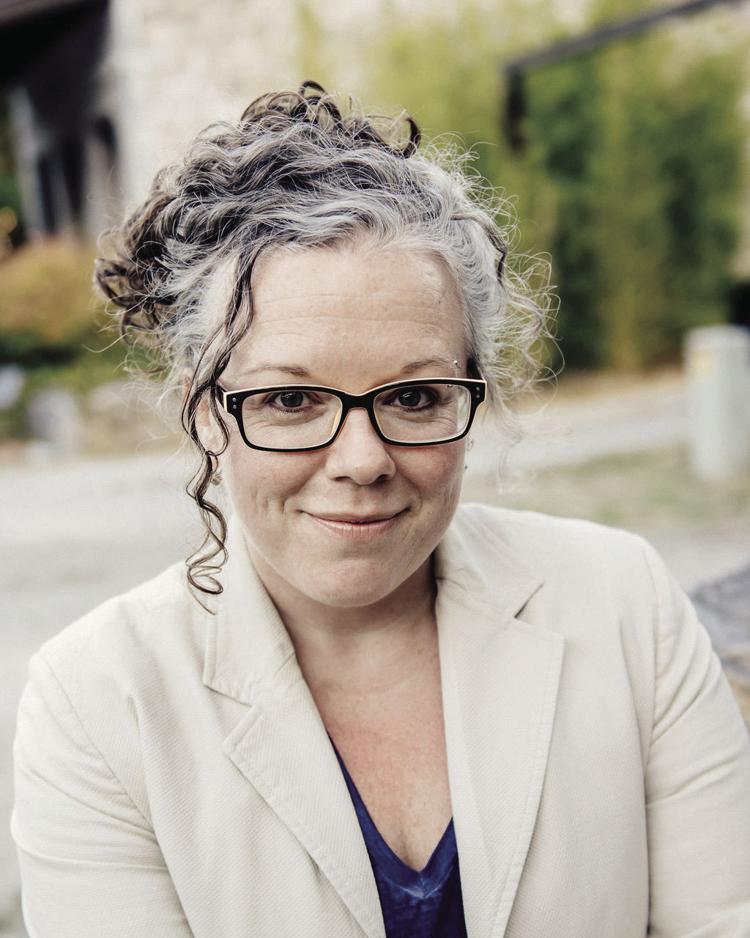 One such artist is Jolene Stark, class of 1996. Today, Stark is a successful graphic design artist, living in Sutter Creek, with her other office in Brooklyn, New York. Stark is co-founder of Different Beast, a full-service creative agency specializing in brand development and advertising. Coming from a family of artists and designers, she knew early in life that "I mostly just wanted to do art all day."
Stark immersed herself in the arts throughout her life and especially during high school.  At Amador High school, Stark took four years of visual art classes with Rand Hugget including the basics plus concentrated education on painting techniques. Meanwhile, in the theatre department, Stark used the skills from Hugget's classroom to help produce nearly every backdrop for Giles Turner's Drama Department. And over in the band room, Stark was excelling on the flute in the concert and marching bands with Hank King. She even found time to take a bit of dance with Sue Brummet, founder of local pre-professional theatre troupe, Kids on Stage. 
"My public school education helped me test many aspects of fine art and design so that I could truly be sure of what I wanted to do. Mr. Hugget helped confirm that I wanted to go to art school. He showed me my first catalog to the California College of the Arts (formally Californian College of Arts & Crafts) and a flyer on a summer program to the school."
"I couldn't afford the summer program, but after seeing such an inspiring catalogue with amazing student work, I knew that no matter how hard I had to work to earn scholarships and grants, I needed to attend CCA. And I did work hard. I got the grants and scholarships and was accepted into their Design Program; graduating with a BFA." Notably, one of her scholarships was from the Amador County Arts Council.
"My education with Mr. Hugget prepared me for a difficult design program in a prestigious art school." But it wasn't just all art all the time. Stark also excelled academically. "I suppose my art education (painting and music) helped me to see things more uniquely, especially in math, specifically geometry. Also, focus and organization. I do utilize writing skills, basic algebra/geometry, and comprehension everyday in my professional career, so I am glad that I didn't just sit in the art room painting all day long."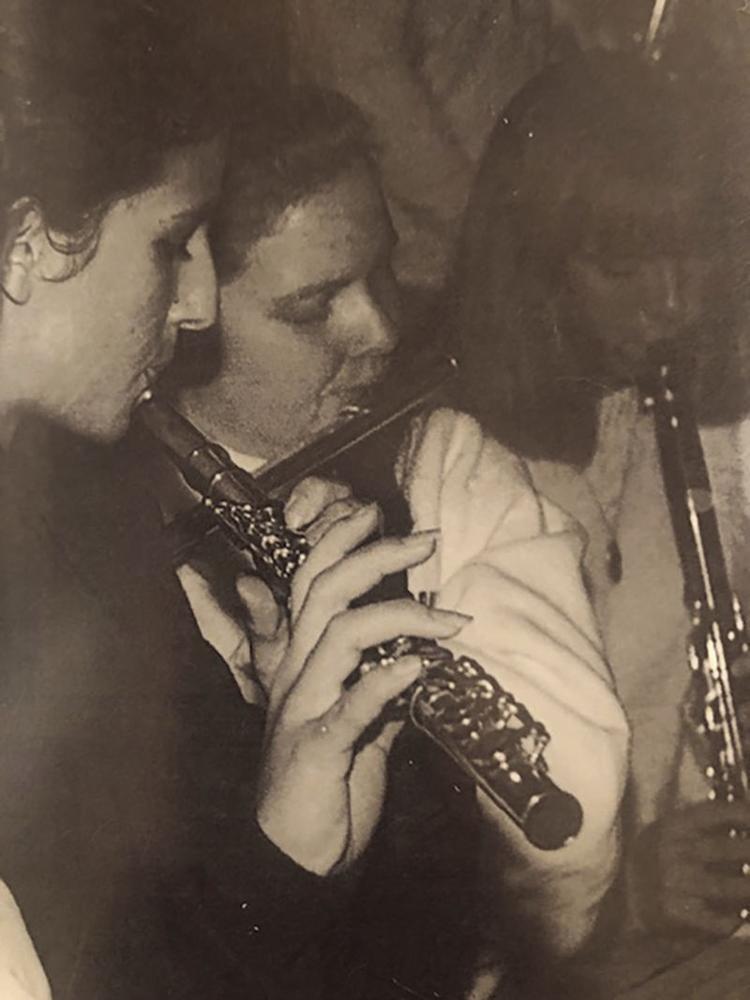 The professional graphic design artist is now mother to a budding musician and future graduate of Amador High. Stark remains passionate about the importance and necessity of all kinds of arts education. "In my opinion, arts education helps create thinkers, problem solvers, people who buck the system so to speak. All the clichés are true: push outside the box, break that glass ceiling, etc."
"The people who are going to guide this world in the future are those who learn about Art History and how genres relate to the events of the time and how we can improve who we are as a society. Art education helps you to learn tried and true techniques, then the confidence to experiment and find your own voice, then think and communicate for yourself."
When asked if there have been any benefits from her music education, even though she is not a professional musician, Stark replied: "Let me start by saying that I am staring at a beautiful Yamaha flute—the one that I wanted in high school—and it is staring right back at me because I barely touch it. Oh the shame and guilt. Anyways, music is composition, design is problem solving and composition. Being part of a school band established a good skill to have dedication to practice my craft and have pride in what I do, no matter what it is. If you work hard and practice, you are sure to get better. More importantly, always continue to practice, no matter how many years you've been working at something. Okay, time to pick up that lonely flute."
To see a bit of Starks' work and to learn about her business, Different Beast, visit difbst.com.