"Over The Edge," that venerable Amador County band played its first notes in 2002. Their storied past, began when electric violinist Dave Holob walked up to guitar player, Adam Gottstein at an open mic at the Union Inn Hotel in 'downtown' Volcano, and stated unequivocally: "My name is Dave and we're going to play music together." As the expression goes, the rest is history.
Seven years later, after a successful string of concerts primarily in the wineries of Shenandoah Valley, bassist Joe Bellamy approached the duo and said how they needed a bass player. Really, really needed a bass player. "No we don't," replied Adam. "Oh yes you do," came Joe's retort. This went back and forth until Dave and Adam consented to 'have a listen' at a rehearsal. As it turned out, Joe really did 'connect the dots' between the two musicians.
The trio iteration of Over the Edge played more successful gigs both in and out of the county for about four years or so until percussionist Allan Alexopulos came along one day and said: "You guys really need a percussionist." You know the drill by now. Turns out, Allan's meticulous time keeping was very much needed! This personnel was the perfect alchemy to play mostly original songs and the combination highlighted their individual talents. 
Over the Edge quartet went on to garner "Best Band in Amador County" for three back-to-back years in 2013, 2014 and 2015. Through a quirky set of circumstances, the founding fathers, Dave and Adam auditioned to play the National Anthem for the San Francisco Giants at AT&T Park. The Giants selection committee saw the uniqueness of their interpretation and the two gave their rousing rendition on July 11, 2015 in front of 42,000 fans on a magical Saturday night game. It was 90 seconds of joy and rapture as you can see on YouTube. (The Giants came from behind to beat the Brewers 8 – 5 by the way.)  (Use the Ledger Dispatch app, scan the photo of the band and hear them play!)
Time elapsed and like any band who enjoyed an incredible run…in this case…for 14 years, it was time for them to go off and pursue their music individually with other bands at the end of 2016. A few gigs still presented themselves in '17 and '18 so they'd periodically reunite and play…giving the feeling of being a band that just wouldn't go away. Their fans weren't complaining however.
Percussionist Allan Alexopulos retired and with his wife, Rina, are taking an extended round the world adventure aboard their sailboat. When the band found out that Allan would be back in Amador during the summer of 2019, Adam approached Jack Mitchell and the Ledger Dispatch to see if there could be a logical pairing of an only once-in-2019-reunion concert and a cause worthy of a significant fundraiser. As it turned out, the kick off of the new Dennis Dalton Foundation had just gotten underway and a date of Saturday, August 3rd was selected. Dennis was a quiet champion of youth and sports in Amador. The merit and opportunity of honoring him and raising money for his passion, was simply too good to pass up.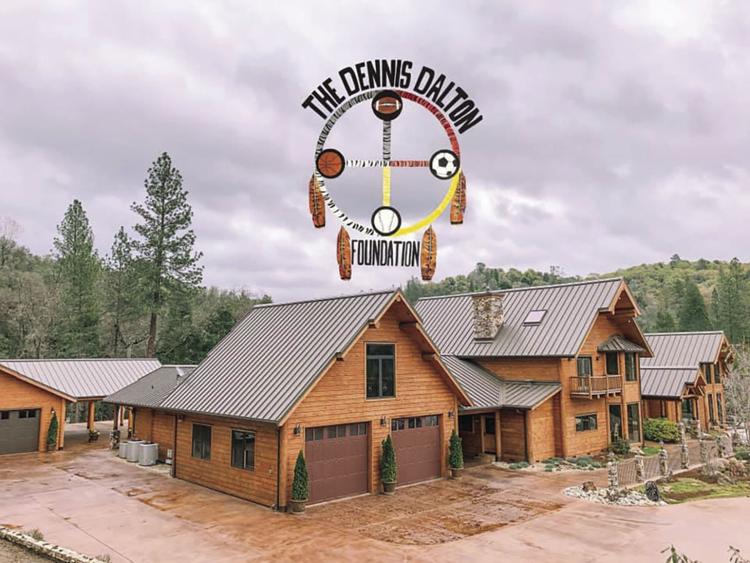 Anticipation is growing now for what will be, a nostalgic reunion of Over the Edge and support for a great cause. The Dennis Dalton Foundation is a nonprofit organization benefiting Native American and low-income children in Amador and Calaveras Counties who have the desire to participate in organized sports. Food and drinks are included and will be served by none other than a local favorite, Incahoots BBQ. This is a non-alcohol event. Join us for an evening filled with fun, food, laughter and music! Bring cash for a raffle that is sure to please while benefitting our local youth.
You won't want to miss this prestigious concert and fundraising event, to be held at The Dennis Dalton Foundation, located on Coyote Creek Drive off of Dalton Road in Jackson. Parking will be in Lot 6 located across from the Public Safety Building on Dalton Road and a shuttle will take you to the foundation.
Tickets are limited and SOLD IN ADVANCE ONLY. Tickets are $50 each and can be purchased with a credit card online at TheDennisDaltonFoundation.org. Online orders have a $5 handling fee per ticket. (use the Ledger Dispatch app, scan the photo of the foundation to purchase tickets now) or purchase by cash or check at the Ledger Dispatch office located at 106 Water Street in Jackson. Our office hours are Monday to Friday from 8 a.m. to 4 p.m. Make checks payable to: The Dennis Dalton Foundation. Ticket sales end July 31 or until sold out!
All ages are welcome to attend. We hope to see you all there!