Get ready for a fun and sunshine-filled weekend at the California High School Rodeo Association's Challenge of Champions 2019 State-Wide Championship Rodeo, set for this weekend, March 15 through March 17 at the Amador County Fairgrounds in Plymouth. 
This is the 22nd year that this state-wide rodeo competition for high school students has been held at our county's fairgrounds, which says a lot about our small, community fairgrounds.  
The annual Challenge of Champions 2019 State-Wide Championship Rodeo features the top three contenders, either male or female high school students, in nine different districts of California all competing in several different events, including barrel racing, cutting, roping, bare back riding and so much more. 
Last year's All Around Winner was Andee Poole, of Clovis, CA. She is currently studying pre-nursing on a full-ride scholarship as a freshman at Fresno State and is still rodeo competing at a college level now rather than a high school level.  

"Challenge was always a lot of fun because it didn't feel like there was a lot of pressure on the line, so it taught me not to put a lot of pressure on myself at other bigger competitions because it was always more fun when there wasn't a lot of stress on my shoulders," she said. "I also learned to just live in the moment because that's what Challenge is all about: going there with the best of the best in the state, living in the moment and having a good time." 
Her younger sister Bailee Poole, also of Clovis, CA, currently holds the State Rodeo Queen title. She is currently a senior at Hallmark Charter School in Sanger, CA. The California High School Rodeo Association crowns a queen in each district and holds a state final every June where all nine queens run for the state title. Bailee achieved this title just last year until this coming June's state finals are held and a new queen is crowned. Bailee will be competing in this year's Challenge, which will be her last since she is now a senior.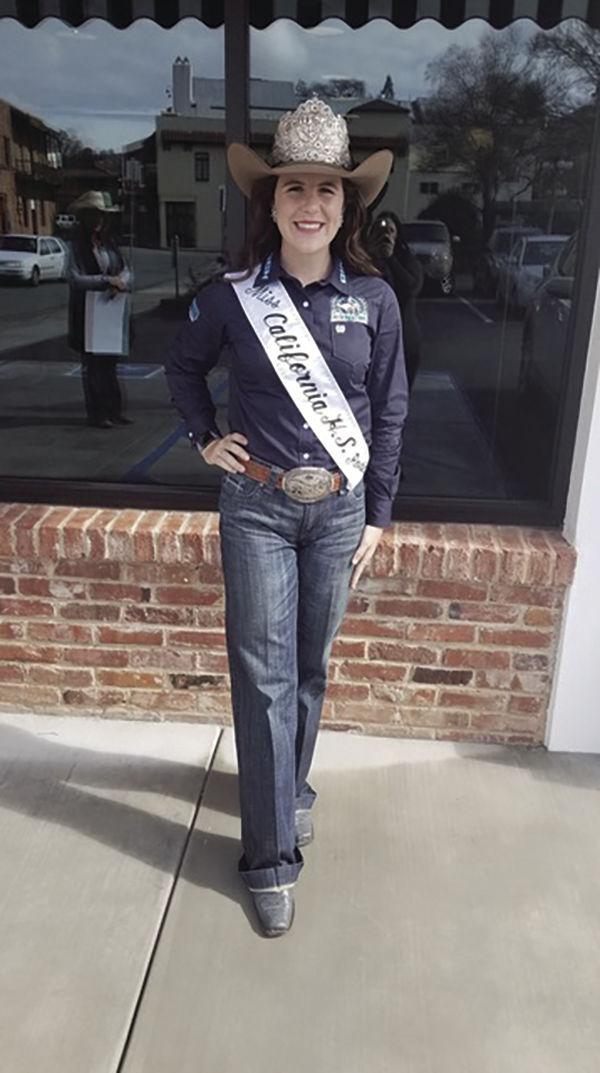 "It's the best of the best. Everyone's hard work is hopefully going to pay off and if they know that they have put in the work, just trust the process and be ready to have lots of fun because it's going to be a great weekend," Bailee expressed. "It always seems to be raining at Challenge, which is not the most fun, so this year it's supposed to be super sunny and we're looking forward to that. There are tons of activities and all kinds of events going on." 
Both Bailee and Andee grew up on a family ranch and have been working with horses since they were little girls. Their mother, Denise Poole, is the Queen Coordinator, so it's safe to say that it runs in the family. 
"My advice to this year's competitors is to just enjoy it. It's over before you blink your eyes and it really is one of the coolest times in your life, so definitely just enjoy the people around you and remember how big of a blessing rodeo is and how fortunate you are to be there," Andee continued. "Just to qualify is a big deal and I think it's something to celebrate and enjoy. 
The fun kicks off on Friday, March 15 at 7 a.m. with Cutting Performances and Cutting Finals to follow. At 2 p.m., the Reined Cow Horse event will take place. There is free admission to the cutting and reining events. At 6 p.m. the Rodeo performance will take place. On Saturday, March 16, Rodeo performances will continue and admission is $10, with kids under 6 being free. On Sunday, March 17, Cowboy Church will take place at 9 a.m., with Dummy Roping commencing at 10:30 a.m., and Challenge Finals starting at 12 p.m. where the top ten contestants in each event compete. The awards ceremony will follow. Incahoots BBQ & catering will be serving delicious food. 
Bailee and Andee would like to thank the major sponsors of this events, Jackson Rancheria Casino Resort, American Legion Ambulance and the City of Plymouth.