"We just want to thank everyone here. Everyone has been so supportive and the warm welcome, cheer and applause is so overwhelming. I'm still pinching myself." 
These were the first words and close to the last words I heard from Megan Foley, the hospitality and retail sales manager at Rombauer Vineyards.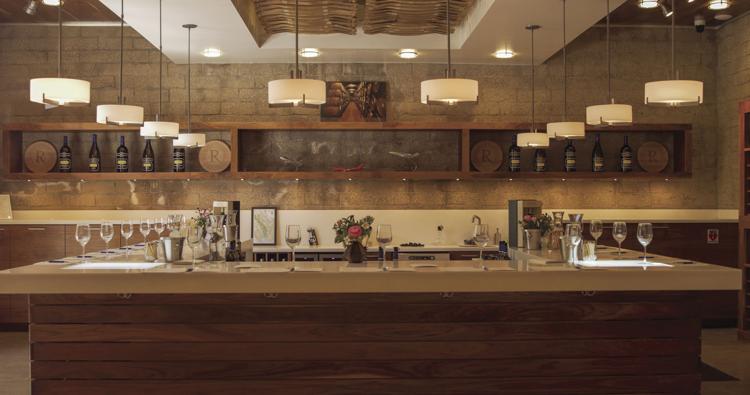 I was lucky enough to visit the winery last week, located on Steiner Road. When I arrived, I was warmly greeted by Sydney; then Megan gave me a private tasting. If you want a review or suggestions, well, every single one of the five wines on their classic tasting list was ridiculously smooth and perfect to the pallet. In fact, I made the statement that every single time I try the Carneros Chardonnay, it's always deliciously the same. To which Megan told me that, "This is the best compliment any winemaker could ever get." 
To tell you the truth, going in, I was not a stranger to the 2017 Carneros Chardonnay, or their 2016 Napa Valley Cabernet Sauvignon. I had already tasted and enjoyed both varietals. 
As I gleefully sipped, tasting six wines — Rombauer's newest to the library, the 2018 Napa Valley Sauvingnon Blanc, was crisp with just enough citrus and will be perfect for summer. It was explained to me that this particular Sauvingnon Blanc is the perfect marriage between New Zealand and California. Next was the 2017 Carneros Chardonnay, as I mentioned, it is always a solid treat. Then, onto the reds. The 2016 Napa Valley Cabernet was bursting with berry flavors at first, and then just finished perfectly. Next, Koerner Rombauer's favorite varietal, the 2016 Napa Valley Merlot. Then, I was blown away at how good the 2017 Rombauer Zinfandel was. I am not a big one to stick my nose in a glass of the bouquet, yet in this case, just by swirling it in my glass the tertiary aromas were just as good as it tastes. Finally, off the list was the Twin Rivers or Eldorado Zinfandel. Just wow! Let's just say that it is worth the visit, I promise. Moreover, the Zinfandel is local! Did you know that the Zinfandel grapes for this wine are actually at the Amador El Dorado County Line where the rivers meet, on Upton Road? It makes a whole lot of sense to me. Talk about local flavor!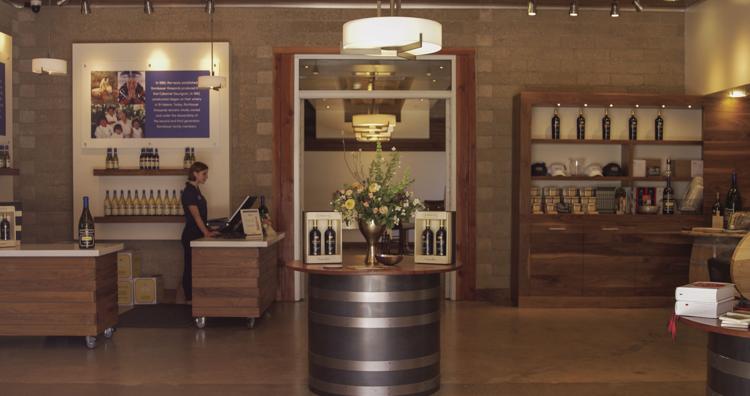 Ledger Dispatch readers and local wine lovers may already know, Rombauer Vineyards has made Amador County, on 12225 Steiner Road, their second home. In 1980, their first Cabernet Sauvignon was produced, and then in 1982, construction began on their winery in the St. Helena and Napa area. Today, Rombauer Vineyards remains wholly owned and under the stewardship of the second and third generation Rombauer family members. 
As an Amador County and Shenandoah Valley loyalist, my local friends and wineries are first and foremost, but I am glad they are here. I'm not alone either. 
This is what Jim Spinetta from Charles Spinetta Wines said, "The Charles Spinetta family has been farming in the county continuously since 1852. We are proud to have Rombauer as a neighbor, enhancing the quality of wine varietals that make Amador County a premium wine destination," when I casually mentioned that maybe Rombauer moved here for the grapes. 
Well, it is true and Megan reminded me that we should be proud. Make no mistake, Rombauer is proud to say that many of their grapes have come from our local growers; Dillian, and Karmere to name a few. And not just this year, but for many years. Rombauer is part of the family and part of the tide that can carry many ships. I, for one, like riding this wonderful Amador County wave.