As the effects of COVID-19 stretch further into the future, Sierra Rep continues to be significantly impacted. Since our mandated closure in March, we have had no income to depend on, yet we remain committed to moving forward. To help offset the costs of canceling our 2020 Season, we have created the Endurance Fund to provide critical financial support during this unprecedented time. Our goal is to raise $30,000 by December 20th, and with the help of our dedicated community, we are confident that we can reach this ambitious goal. The Endurance Fund will allow us to continue to offer education programs to our region's youth, maintain our facilities, and pay core operating expenses.
"What we know, with 100% certainty, is that everyone is missing the arts," says Scott Viets, SRT's Producing Artistic Director. "We all feel it. We long for live entertainment and the inspiration, energy, and hope it gives to all of us. SRT can and will fill that need and stands ready to launch shows as soon as guidelines permit. Until then, what we need most is the financial support from friends like you."
There are many ways to provide support and share our message:
Make a One Time Gift. All gifts, no matter the size, make a huge impact.
Make a Recurring Gift. You can easily set up a monthly or quarterly recurring donation on our new website! By fitting a recurring gift into your monthly budget, you're establishing a hassle-free and reliable way to support Sierra Rep and our work now and into the future. Visit SierraRep.org and click "Donate" to get started. If you have questions or would like to set up your monthly or quarterly payments over the phone – please call Ryan Kessler at 209-532-0502 ext. 111 or email ryan@sierrarep.org.
Use a Donor Advised Fund. As a IRS-qualified 501(c)(3) nonprofit, Sierra Rep is pleased to accept gifts through Donor-Advised Funds (DAFs). A DAF is a charitable giving account designed exclusively to invest, grow, and give assets for a meaningful and lasting impact. To learn more about establishing a DAF, please speak with your financial advisor or seek more information from a sponsoring organization such as the Sonora Area Foundation, Fidelity, or Vanguard.
Amplify Our Voice. We understand that not everyone may be able to support us with a financial gift at this time! And that's okay! Another helpful way to support us is by amplifying our voice on social media. Make sure to follow us on Facebook and Instagram. By liking and sharing our content, you are boosting our message and encouraging our mission.
The theatre also reminds readers that under the CARES Act, taxpayers are given a new and simple tax break for donations of up to $300 to qualifying nonprofits, like Sierra Rep, without itemizing deductions.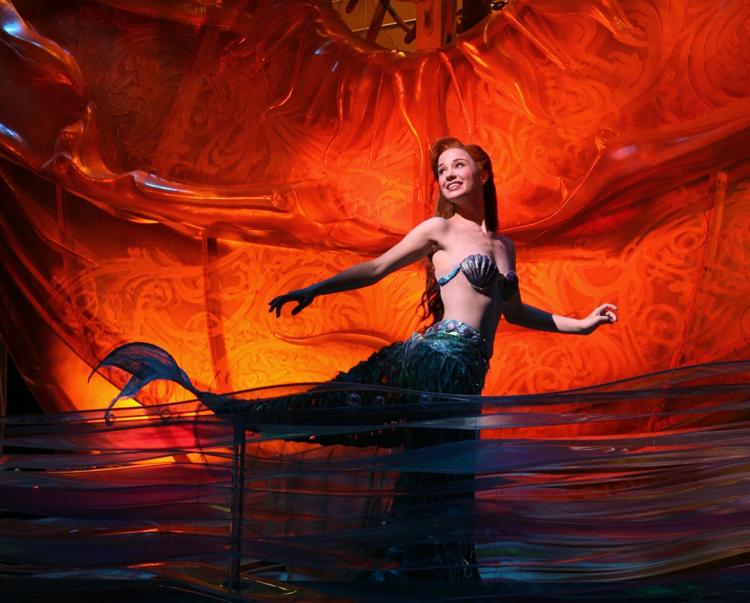 "Not being able to produce our regular plays and musicals has been challenging, to say the least, but we have been meeting this challenge head on," says Jerry Lee, Associate Artistic Director. "We've committed to offering online access to arts education with top industry professionals including Sierra Boggess, one of Broadway's finest leading ladies. Our in-school touring program (SRT in Schools) has adjusted to present a virtual option this fall; our county's schools will gain free access to our digital production of The Sword in the Stone, made possible by generous support from sponsors like Mary Stuart Rogers Foundation and Sonora Area Foundation. We're spending time creating new program called Come Early/Stay Late, which we hope to launch by fall 2021. This program provides transportation for schools to and from our theatres. We're updating and beautifying our spaces and we have been hard at work creating a spectacular new 2021 season that is conscious of our current pandemic. And that's only the beginning of the community oriented efforts we've been given time to take on this year. In many ways, this year has felt cursed but when we embrace this gift of time that we've never had before, we are that much more invigorated about refreshing our art and bringing people back together again to laugh, cry, dance, sing, celebrate in our theaters. Please consider what Sierra Rep brings to our region and donate generously through this time."
Also, we are so honored by the support of our generous business community. Please consider joining this elite group of community leaders by supporting Sierra Rep: A.L. Gilbert; Alicia's Sugar Shack; Black Oak Casino Resort; Blue Mountain Mineral; Carlson and Associates CPA Inc.; Conifer Communications; Cutler Segerstrom Insurance Company; Downtown Shoes; Dr. McDonald DDS; Foothill Sierra Pest Control; Gianelli | Nielsen; Jamestown Vet Hospital; Live Oak Vet Hospital; Micro-Tronics; Middleton's Brand; Mountain Bookshop; Oakdale Feed and Seed; Oak Valley Community Bank; Sierra Cardiology; Signature Salon and Spa; Sonora Lumber/Calaveras Lumber; State Farm Insurance – Dot Popovich; Suess Insurance and Investments; Todd Simonson – Edward Jones Investments; Tuolumne County Visitor's Bureau; The Union Democrat; Visit Tuolumne County.
The Box Office remains closed to walk-up customers. For all ticketing services, contact the Box Office at (209) 532-2767 or tickets@sierrarep.org. Please remember that we will be experiencing high call volume and to leave a message and we will get back to you.
For more information about Sierra Repertory Theatre and upcoming shows, please visit www.SierraRep.org or call the Box Office at (209) 532-3120. Follow Sierra Repertory Theatre on Instagram at @SierraRep; and on Facebook at Facebook.com/SierraRep.