27 birds fed the masses at the Annual Mokelumne Hill Turkey in a Barrel Dinner fundraiser, a beloved community tradition for nearly 40 years. Despite modifications from the typical sit-down feast to a drive-through pickup, Mokelumne Hill Community Historical Trust members and volunteers were in high spirits as they prepared for the day bright and early.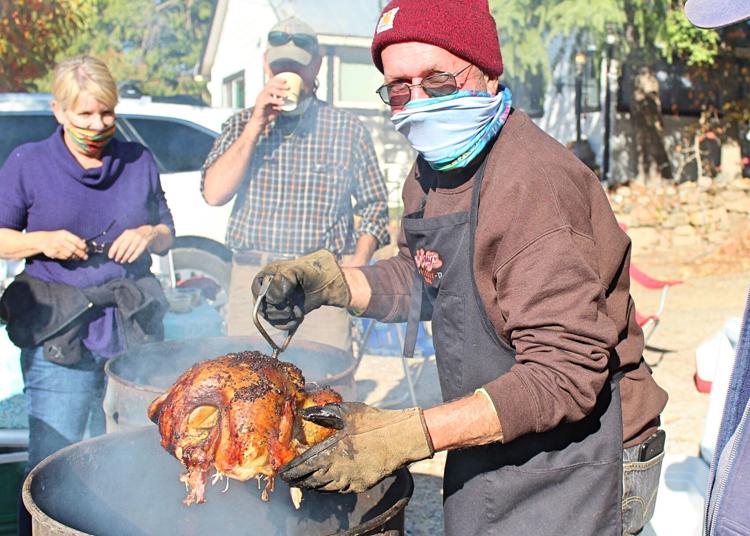 "This is Mokelumne Hill's tradition, our annual Turkey in a Barrel Dinner benefiting the Mokelumne Hill Community Trust (MHCT), which was started by our huge community activist Ray Garamendi in the 80's," President of the MHCT Board, Mary Jane Genochio explained. "Our 40 volunteers have modified how we usually operate by moving to the Old Mokelumne Hill Firehouse for drive-thru pickup, but we wanted to keep the spirit of goodwill and great community alive despite COVID-19. Ray started the Trust to bring the money raised by locals right back to benefiting our community's improvement, maintenance projects, community involvement projects and more, and since then, this annual vent has been a local favorite, with people looking forward to it every year. We couldn't disappoint and cancel!"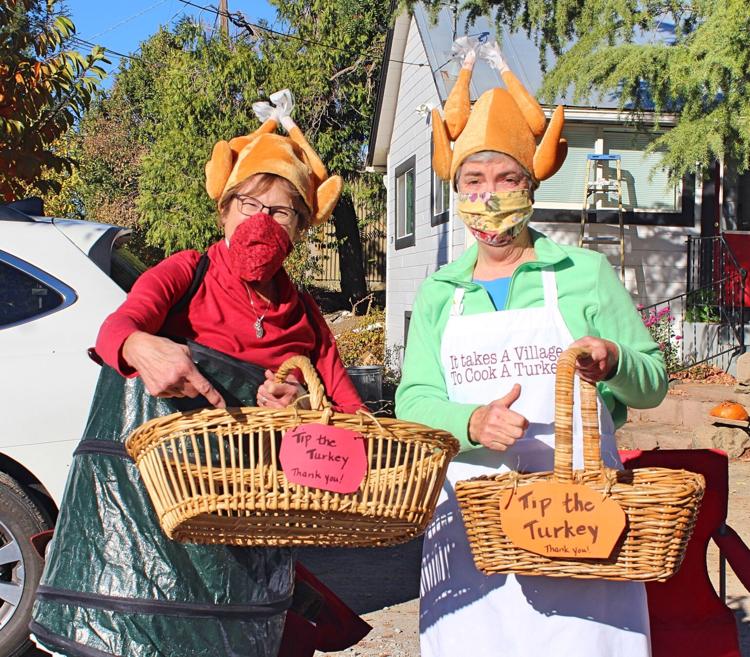 "The secret to keeping the turkeys perfectly cooked and juicy is taking them out about 10 minutes before the preferred cooking time, and placing them in an insulated ice chest cooler with no ice in it," seasoned turkey master Willie "the Hooker" revealed. "I just hook them out of the barrels and put them in the cooler whole, stuffing and all. That way, they keep cooking and get nicely steamed, making the perfect juicy turkey. There are two per barrel and some are cooked earlier than others so it would be fresh and hot for their pick-up time."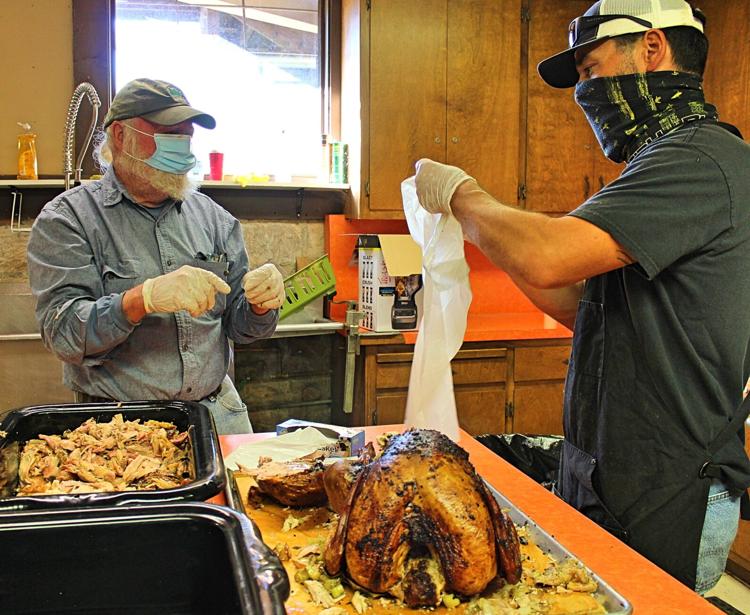 Proceeds raised directly support the Mokelumne Hill Community Historical Trust's improvement of community facilities and public parks, such as Mokelumne Hill's Town Hall restroom renovation and construction of restroom facilities at Shutter Tree Park. "Our volunteers all wore a mask and followed safe practices, serving up 12 ounces of barrel-roasted turkey, 4 ounces of homemade gravy, cranberry sauce and a kaiser roll to our 200 ticketed purchasers right through their car's passenger window for delivery ease, she continued. "Next year, we will be back inside our wonderful town hall in 2021 with a full turkey dinner menu spread, raffle and live auction as usual!"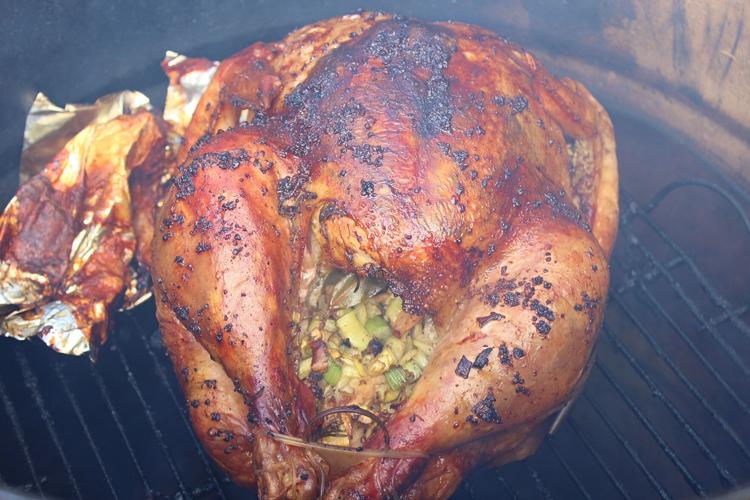 "And for the seafood lovers out there, we would like to invite you to join us for the upcoming Mokelumne Hill Veterans Memorial District Annual Veterans Crab Feed, which also will be operated in the drive-through style as our Turkey in a Barrel Dinner was," Mary Jane concluded. "Join us on Saturday, December 5, 2020; it's your choice of fresh plain or marinated crab, and all proceeds will support the Mokelumne Hill Veterans Memorial District. Veterans, please be certain to provide your Rank and Branch when purchasing your tickets to receive a discount. Stay in your car, roll down your passenger window (for delivery ease) and your crab dinner is served." Tickets for the Veterans Crab Feed are available online or cash/check purchases of tickets through Veterans Board Members and their affiliates, in addition to at Moke-A-Java.