Believe me when I say that this community has many truly talented youths when it comes to the performing arts. We are lucky to live in an area where individuals are so passionate about keeping the arts alive and active in education. The annual Amador High Culinary, Floral & Performing Arts' Annual Broadway Dinner is a prime example of this driving force, and 2019 marks its sixteenth year since its inception. 
The Broadway Dinner is the biggest fundraising event for Amador High School's Culinary, Floral and Performing Arts programs where youth from all over Amador County perform multiple Broadway numbers, from dancing, to singing, to tap dancing to monologues and so much more; it is always an evening filled with entertainment and raw talent.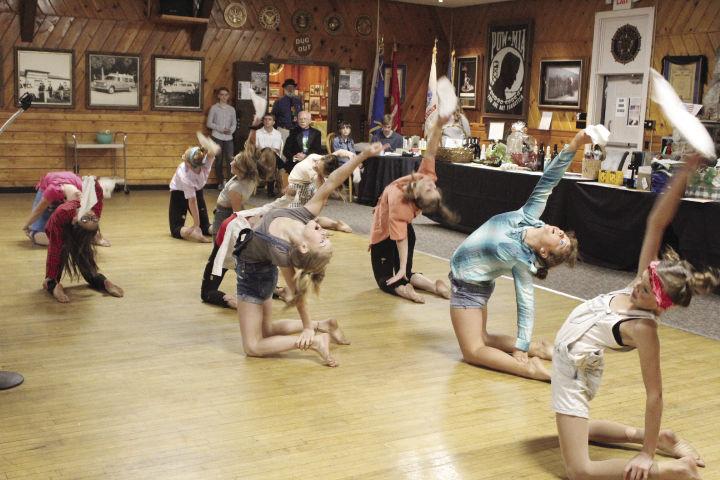 This year, performances came from Amador High Dance & Musical Theatre  students, The Studio Performing Technique Dance School and Star Dancer Studio.
Amador High Dance and Musical Theatre students performed two numbers from their upcoming production "Newsies," with one performance opening the show and the other ending it. Solo performances were seen by Emma Hollingsworth, Victoria Bordwell, Hannah Ritter, Madison Stevens and Natalie Bordwell in between, as well as a coupled singing number by Rain Boyd and Kendra Haefele.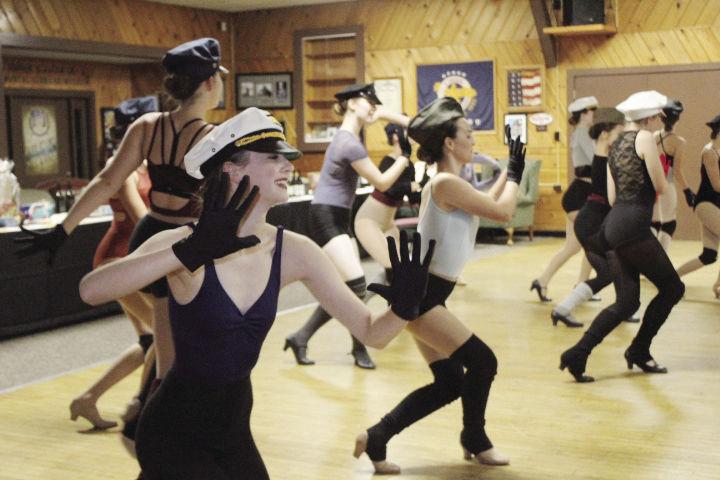 Well-known numbers were performed, including "Hard Knock Life" from the movie Annie, performed by Star Dancer Studio, "New York, New York," performed by Amador High Dance, "A Friend Like Me" from Aladdin, performed by Madison Stevens, and "Diamonds" from Moulin Rogue, performed by Star Dancer Studio. 
None of the youth outshined the others, as each performance was unique and spectacular in its own way. 
Amador High School Culinary students prepared and served the dinner and dessert for the night, which included Chicken Milano, rice pilaf, Caesar salad, and for dessert, a beautiful chocolate raspberry trifle. The food was so impressive and the students really outdid themselves. Amador High School's floral students created beautiful floral arrangements that sat at each table's centerpiece and were later raffled off to attendees.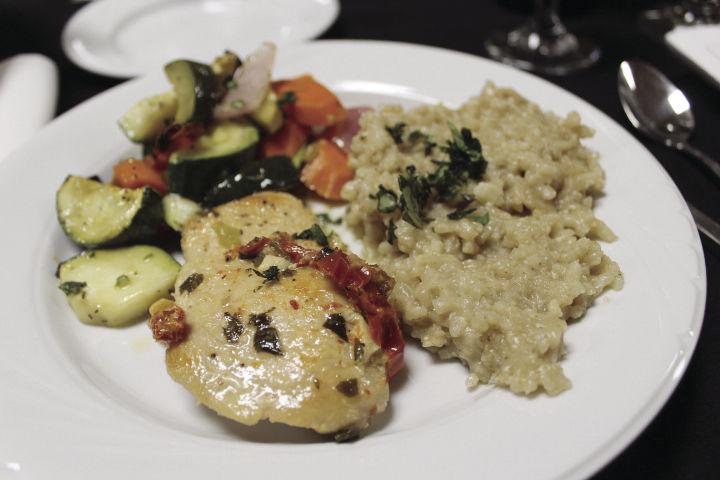 Giles Turner, Amador High School's Drama Teacher, emceed the evening and kept the crowd laughing with his comical jokes and bright personality. 
The annual Broadway Dinner is sponsored by Charles Spinetta Family, Nicki Guzman, Jackson Rancheria Casino Resort, Buy & Sell Press, Dennis Rodman, Jean Louise Dahl and Alpine Air Conditioning & Heating, with many personal donations being made as well. 
Don't miss Amador High Musical Theatre's production of "Newsies," with previews on December 10 & 12 at 6 p.m., and December 14 at 2 p.m. Previews cost $5 per person or $10 for a family. Performance date and times are December 14 at 7 p.m., December 17 and 19 at 6:30 p.m. and December 20 at 7 p.m. It is $10 admission per person or $20 for a family. 
Amador High Beginning Drama's Snowmen at Christmas vocal performances, caroling with children and visiting Santa will be on December 2, 4, 6, 10, 12, 16, 18 & 20 at 9 a.m.
Visit their Facebook page and Instagram @AmadorDrama.