The Pioneer Elementary School cafeteria was bustling with beaming faces and exciting chatter as the entire school gathered for a special assembly on Tuesday morning. For the second year, Young's Payless IGA Market donated a backpack filled with non-perishable food to every single student at Pioneer Elementary School. 
"The owner of Young's Payless IGA has a huge heart," expressed Sean Snider, Amador County Unified School District's Director of Student Services. "Since I was principal here 15 years ago, he used to do a big golf tournament at Mace Meadows and donated thousands of dollars to this school because it's in the same community as his grocery store."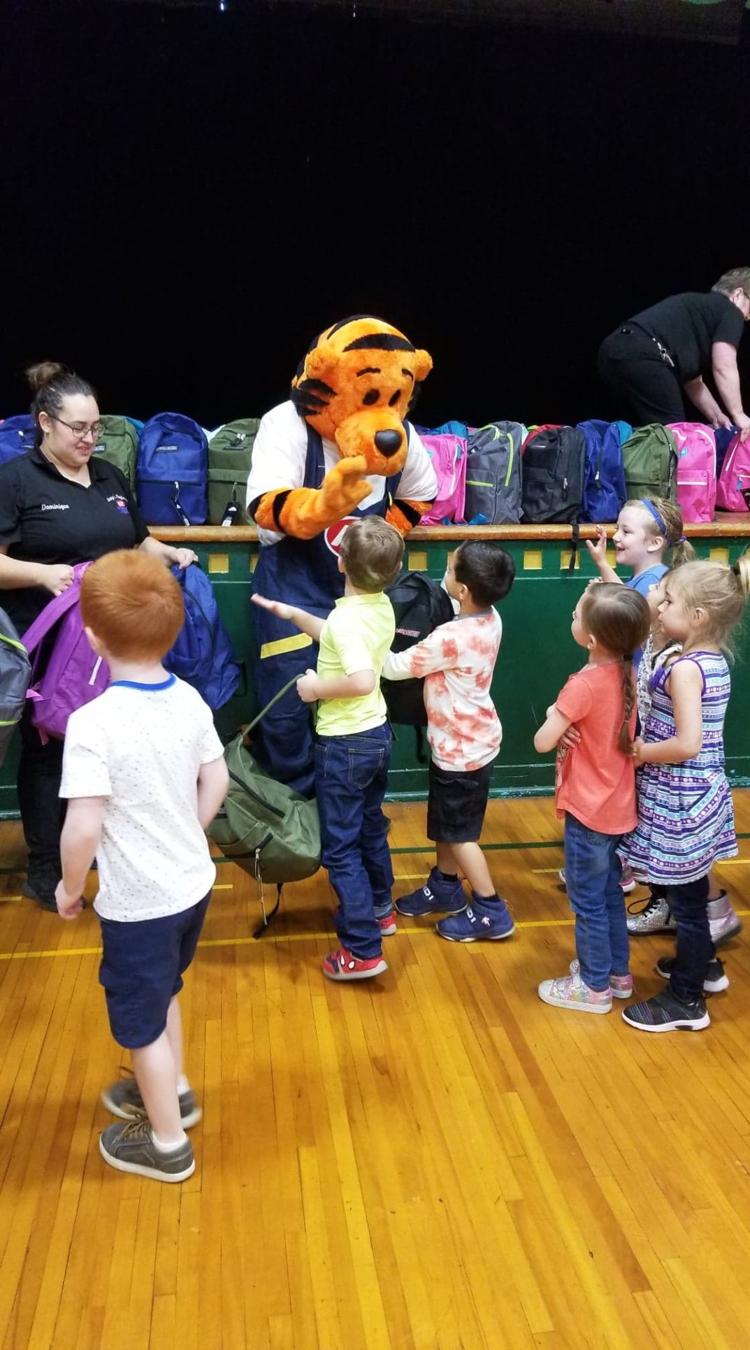 Before the backpacks were revealed to the students, employees from Young's Payless IGA Market and their friend Tiger introduced themselves and principal Carmen Glaister gave the students some statistics on hunger in our country. As the curtains were drawn back revealing the colorful backpacks, the students broke out in excited squeals and shouts that showed they could not contain their excitement. They went up by classes to receive their backpack and the room was full of gratitude.
"The students are so excited and so grateful and it means a lot to all of us to have such wonderful community partners," Glaister expressed as she teared up. "We couldn't do what we do without them, so thank you very much."