Jackson area businesses now have a new option for streamlining their IT operations thanks to a new managed services provider moving into the area. RJ PRO, a comprehensive IT services partner, has partnered with businesses in the Valley Springs, Ca. area for over 11 years through its flagship office, delivering best-in-class IT support and consulting services. The Jackson location is RJ PRO's second and provides the same quality support to businesses operating in the Jackson area, no matter the sector they serve.
RJ PRO is a veteran-owned local business that has been in operation for over a decade. The RJ PRO team brings over 30 years of experience in the tech services arena to businesses in the Jackson area and has the capabilities to support a wide variety of customers with their managed IT needs, including those operating in the medical, dental, and pharmacy sectors.
Unlike other IT support companies, RJ PRO focuses on a broader range of services than only computer repair. While computer repair is one point of service in its portfolio, the RJ PRO team takes a more expansive approach to tech services for small- to medium-sized businesses. RJ PRO offers fully managed IT support spanning network infrastructure and workstation and mobile support at a fixed price point. Other popular service options include managed anti-virus solutions, network security monitoring and maintenance, disaster recovery solutions, and more.
"RJ PRO is excited to expand our services to bring our over 30 years of expertise in the tech services industry to businesses across the Jackson area," said Jack Ramsey, C.E.O. "We understand that having an in-house IT team isn't always feasible for our partners. That's why we provide best-in-class, outsourced IT managed services at an attractive price point. Our services deliver peace of mind to our clients while helping them 
to focus on other critical aspects of their business. We value the trust that our clients put in us to manage all aspects of their IT operations, and we look forward to helping our new partners in the Jackson area meet and exceed their business goals."
To learn more about RJ PRO and its comprehensive suite of tech services offerings, visit https://www.rj-pro.net/.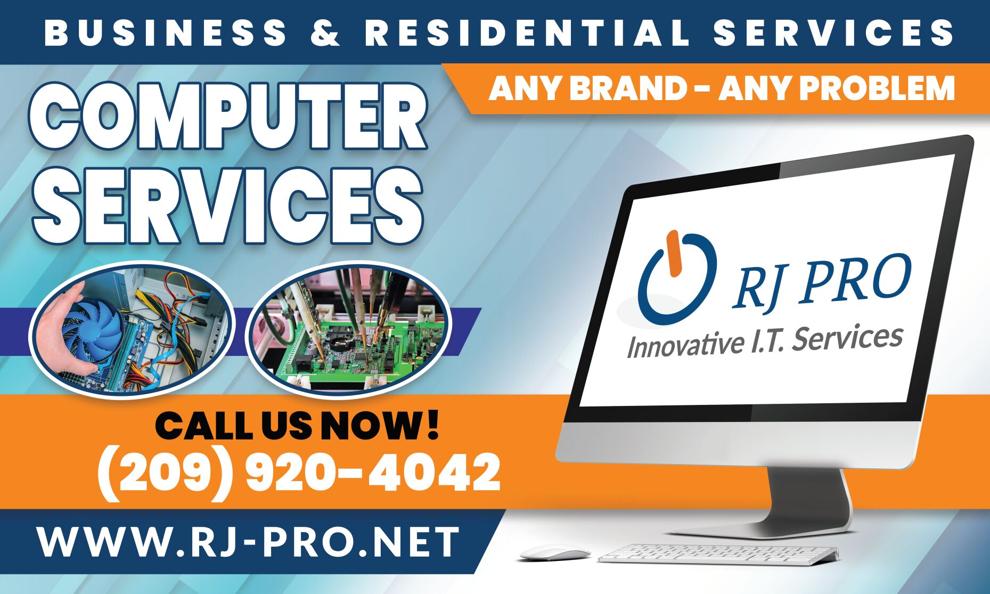 About RJ PRO
For over a decade, RJ PRO has served clients' IT needs across the Valley Springs, CA area. Building on its success and clients' growing tech needs, its second location opened in Jackson, CA in 2020. With over 30 years of expertise in the IT industry, the RJ PRO team delivers high-quality, comprehensive managed IT services to small- and medium-sized business clients across a wide variety of sectors at fixed, affordable rates. RJ PRO is also proud to be a veteran-owned business. To learn more, visit https://www.rj-pro.net/.