On behalf of the Dorris family, we are sad to say goodbye to our cat "Paws." On June 4, 2020, Paws crossed over the Rainbow Bridge.
Paws was rescued during the 2015 Butte Fire by Ryan Dorris, a local PG&E worker. She was taken to Jackson Creek Veterinary Clinic with severe burns and a very low chance of survival. With the support of the Jackson Creek Vet staff and our community, Paws beat all the odds and survived, fighting all the way, even amidst losing all of her toes.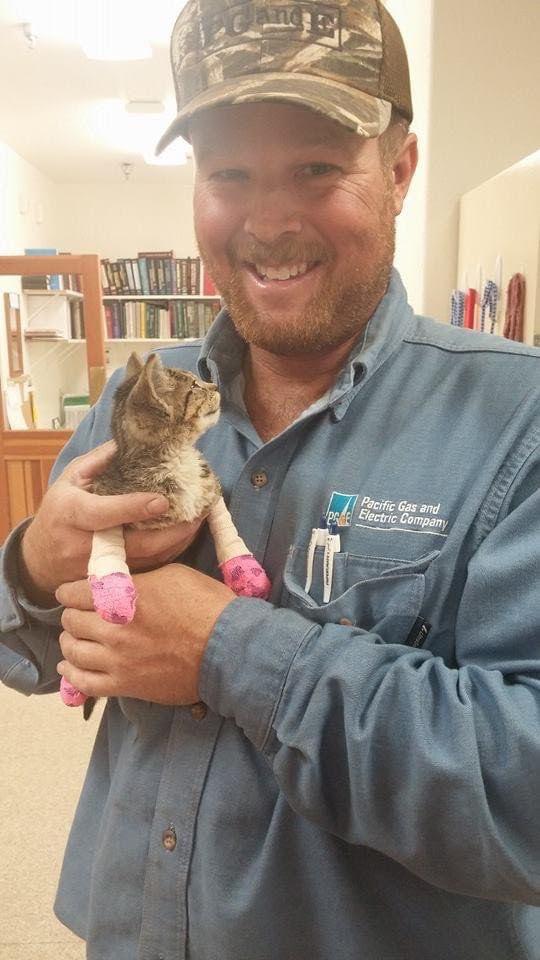 When she was released to our home after a month of hospitalization, she was thriving!
Paws had a personality like no other! Full of love and spunk, she brought joy to anyone who had the honor of meeting her. She will be greatly missed by her mom Madison Dorris and the Dorris and Jackson Creek Vet families. 
We wanted to say thank you to Dr. Bob and his amazing staff. Paws will forever hold a special place in our hearts.